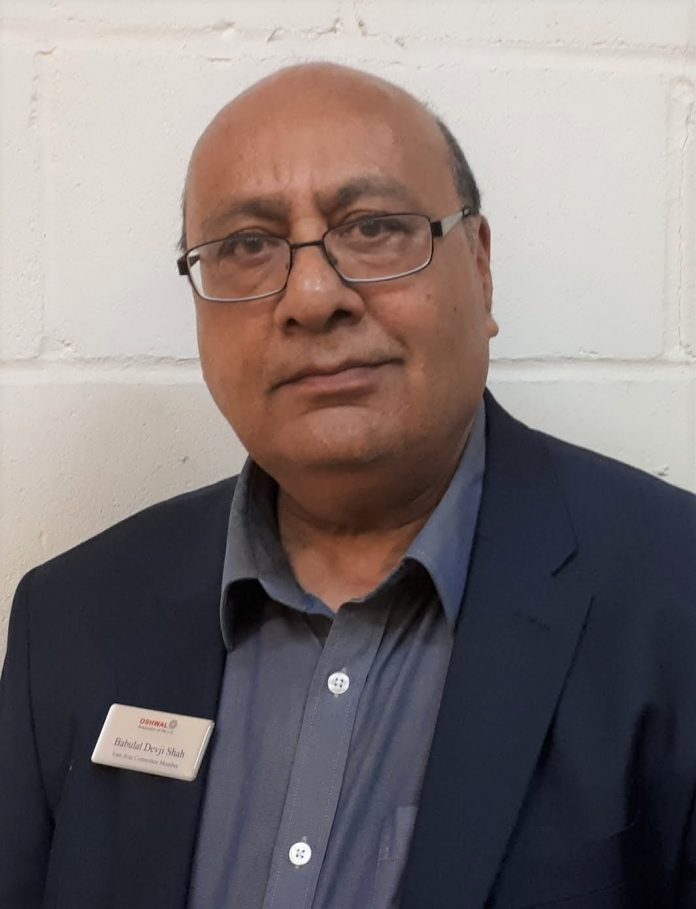 Area of Operation: Committee Member
Role within Area Committee: Media and Communications

Message from Babulalbhai:
I was born in Kenya (East Africa) and from Kenya we migrated to Uganda in 1958 . In 1972 we were expelled from Uganda and we landed in a new country United Kingdom penny less and leaving all our belongings back in Uganda. And our Oshwal Mahajanwadi and the activities taking place in Uganda.
We started a new life  in London and faced many difficulties, but never gave up and were looking for oshwals around  to form a youth club while  we were staying in Woodgreen North London.
We found that there were some youths meeting at a sports centre and I joined them.  We started talking about oshwals in Kenya and slowly formed a youth club, and object to get more youth involved and to do day trips.  We were successful and we had a group of friends ready to help and to join in any events we do. We started doing Picnics, Day trip to Southend and other  sea towns.
As a teenager I have always been a keen member of Oshwal and I have taken this opportunity to join in the committee of East Area to serve at my best ability.I wish that we keep the continuity of the East Area programs and that to keep the area members working together as one and for a better future.  I have served in the past in the area as Vice Chairman  and  religious chair.
I wish that we work in harmony and involve the youths wherever we can and encourage more youths to join in.
I have been given a new post of  Media and communication and I will try my level best to deliver to our community.
Jai Mahavir.