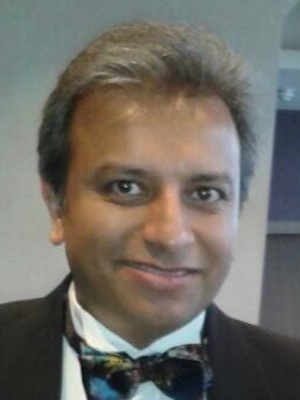 Role with Committee
Board of Advisors
Profile
I have been involved with OAUK for 7-8 years in a general volunteering capacity. I was a member of the NW Committee for a period of 3 years having been co-opted in. Am proud to serve the community and helped drive the purchase on Ekta Centre and subsequently its active use all year round.

On the professional front I've been involved in IT for over 27 years and currently work for IBM. I have a unique profile in IT, in that I have deep technical experience combined with extensive sales, marketing and commercial skills. I work mainly in the Financial Services and Public sectors and have a lot of contacts both within IT and also in business.

Aside from OAUK I also advice the UCLH Paediatrics Charity, where I have worked to get donors to donate equipment and expertise to the development of an 'Automated Seizure Detection System', currently going through clinical trials, which has already saved several babies and promises to help hundreds of thousands more. (Gham: Kansumra)

Vision
My vision for OAUK is that it becomes a progressive organisation that not only serves its members but also society more broadly. To do this I strongly believe that it needs institutions which act to provide mutual checks and balances. To this end I believe OAUK must have an independent BoA to provide advice, guidance, knowledge and transparency of decision making. Also, this must be coupled with an initiative to make our institutions more democratic by involving more members in elections etc, this simply is not happening in OAUK at the moment.