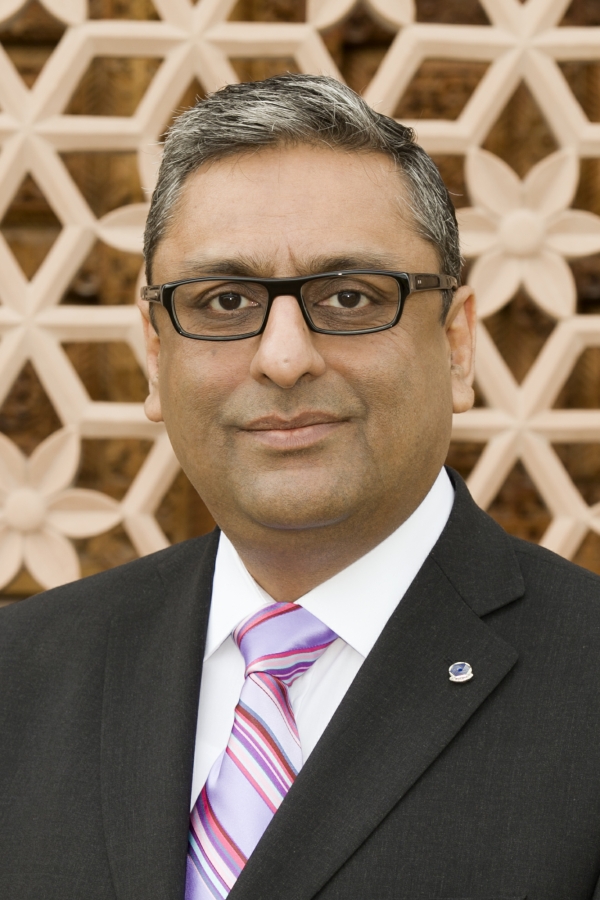 Role within Committee
Board of Advisor Member (Past Hon. President 2012-2016)
E-mail
rex.shah@oshwal.org
Company / Business
Jelf Insurance Brokers (incorporating Libra Insurance Services) Insurance Brokers
Role within Company / Business
Branch Director
Education / Qualification
Cert CII General Insurance & Cert PFS Financial Services
Profile
Son to Jayaben & Late Harakhchand Lakhamshi Haria originally from Thika. Our family settled in the UK in 1958, initially in Golders Green. I was born in 1960 and am to the best of our knowledge the first Male Oshwal born in the UK. I studied in the UK and have been involved in the family business since the early 1980's. Outside of work, I am a social person and enjoy entertaining, cooking and spending time with family. I have a keen interest in classical Indian music, jazz and art, regularly attending concerts and exhibitions.
Vsion for Oshwal
As early settlers in the UK our family has always been conscious of the need to have a strong community in order to preserve our faith, heritage and culture. Our home welcomed many of the first arrivals to the UK throughout the 60's. The initial ideas for a Community Association were discussed at our home in 1967 with visionary dreams, many of which are now a reality today. So, community affairs have always been around us, with paternal & maternal relatives serving the Association as leaders, committee members and volunteers.

The Oshwal community in the UK is now the largest group of Oshwals outside of India. Whilst we have the foundations of a strong community with centres establish in North & South London and vibrant area committees, we should be more conscious of the needs of the both our elderly and our youth. At the same time, we need to share and impart our core Jain values and principles that have held our community together for so many generations. It is through strong leadership, guidance and vision that we can continue to evolve and develop, taking what is good from the past and embracing change for the future.