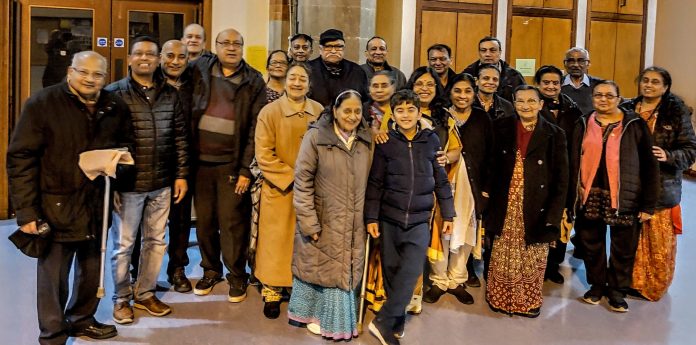 East area social programmes are enjoyed by the members who attend and we pride ourselves as a committee that all the social events we had so far, had good attendance and success. Yes, nothing comes free and we had to charge a nominal fee of £ 3.00 per person to the members who attended. This was a small charge and members who attended had a very entertaining evening.
Last social evening of the present committee was on Saturday 29th February 2020 at St. Johns Church Hall, Seven Kings, Essex IG2 7BB, at 7.00 pm Members started coming into the hall, and they settled down and started mingling with other members and talking about the news of the east and socialising. Some were pleased to hear that we are having dal roti and soon after we will be playing card games.
When all the members were settled in the hall, the program started with Navkar Mantra chanting together three times, and then a minute silence was observed for world peace and the departed souls. Lataben gave the message and also apologised for the chairman, not present as he is on holidays. She also welcomed everyone and requested everyone to join in the AGM. Then she asked everyone to start the meal, and later on will serve a sweet dish of Fruit and ice cream, followed by tea and biscuit.
Everyone enjoyed the tasty dal prepared by Lataben and hot roti, with goor ( molasses ) and tomatoes/onions. I think everyone had two or three servings of dal and shows how tasty food is served at East Area socials. After the meal, everyone cleaned the tables and some went into the kitchen to help wash utensils.
Now all were free so everyone made up groups to play cards. Some played bukhar, chokdi, and chakdi. There was only one child and a baby who were present and the child is the grandson of Ashvin and Lata. Bhartiben asked Joyden if he wanted to play cards and with his agreement, they joined Mahendra and played cards. Joydon really liked the game of cards and he said he will come again to the social evenings. I think it is the parent's duty to bring their children to such events and they learn a lot and also they will join in the future activities of the East Area and future committee's.
While playing cards first fresh fruits with ice cream was served and the later on Tea and biscuits were served. This was the last social by the current east area committee and hope everyone has enjoyed coming to the events we organised.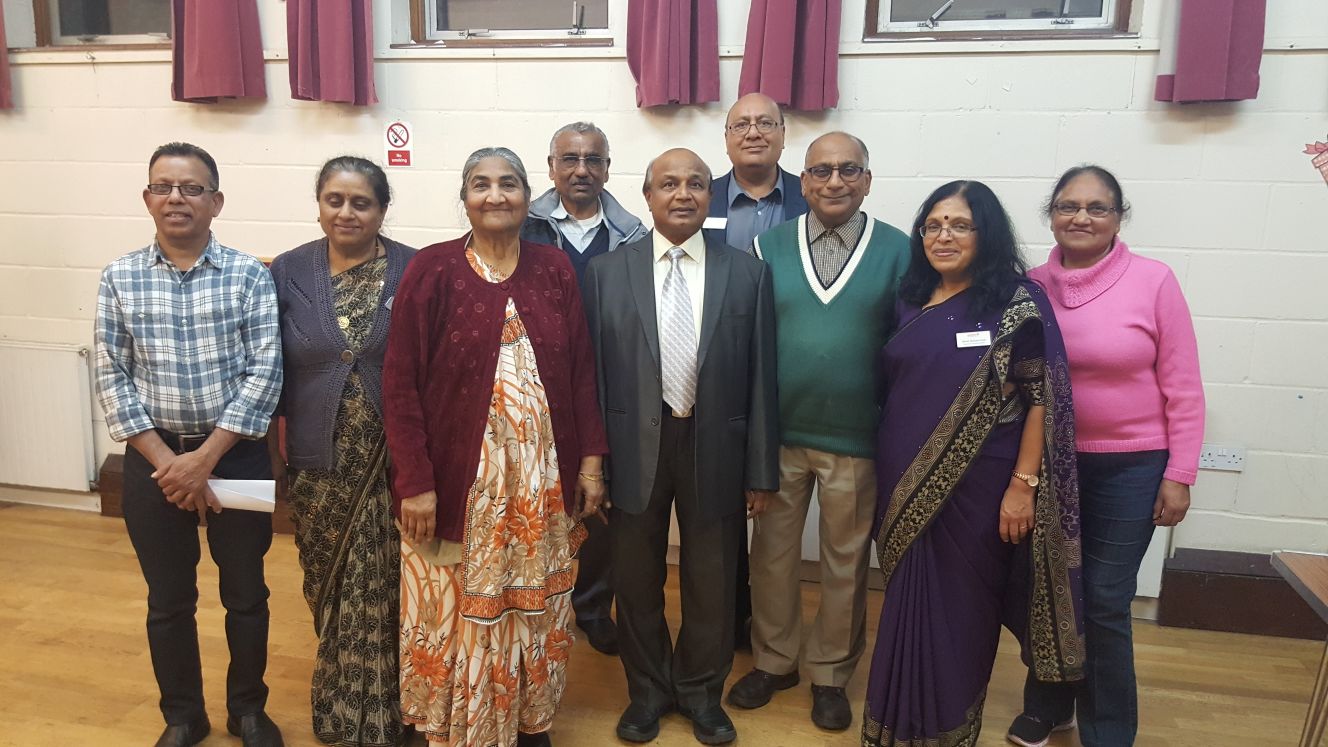 On behalf of our committee i.e. Kishorbhai (chairperson) Lalitaben, Ashvinbhai, Lataben, Narrotambhai, Nandlalbhai, Sunitaben, Bhartiben and Babubhai (me) we apologise to everyone if we have had at any time made any errors or disappointed anyone. WE ASK FOR YOUR FORGIVENESS Mitchami Dukhdam.
Report by, Babulal Devji Shah
To see more pictures, click here.