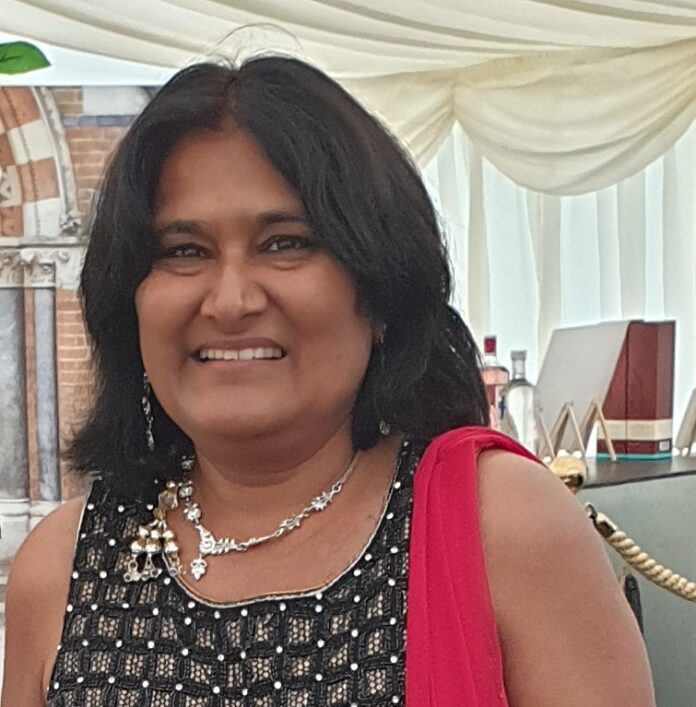 Role within Committee

Board of Advisors
E-mail
hasmita.h.shah@oshwal.org
Professional Background

Chartered Certified Accountant
Personal Bio

As a qualified accountant, I worked at a senior management level at one of the big four banks for almost 30 years.

Between 2007 and 2016 I was the treasurer for Sansaar, a leading charitable organisation dedicated to promoting the learning of the Gujarati language and culture among young children through fun and music.
After retiring from the bank, I wrote a biography of my parents, 'Lest We Forget' a journey of migration across the seas in search of a better future. Written with a younger audience in mind, the book has made many appreciate the hardships their parent and grandparents faced and the sacrifices they made to make their children and their grandchildren's lives easier.

Recently I've become involved in the Jain migration project whereby we are capturing life stories of people within the Jain community via video and audio recordings, so that these stories can be preserved for future generations.

Vision for Oshwal
My vision for OAUK is for it to become an inclusive organisation where all Oshwals feel part of the community.

As we become more integrated within the wider British society and our children find partners from outside the Oshwal community, it becomes even more pertinent that our history and values are kept alive so that the young appreciate their roots and culture and feel they belong.