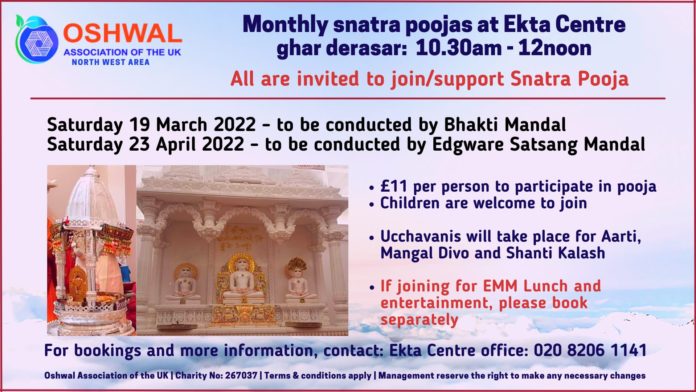 Ekta Centre is now fully open for our community activities and we're going to start a monthly Snatra Pooja in the Ghar Derasar on EMM Saturdays.
The next one will be at EMM on Saturday 23 April 2022.
Everyone is welcome and anyone wishing to stand in the pooja will need 'pooja clothes' and the nakro is £11 (maximum six people only) – please book with Ekta Centre office on 020 8206 1141.
Anyone wishing to stay for lunch and afternoon entertainment, please book an EMM place by contacting – Manjulaben on 020 8864 2522 OR Pramilaben on 020 8907 2188.