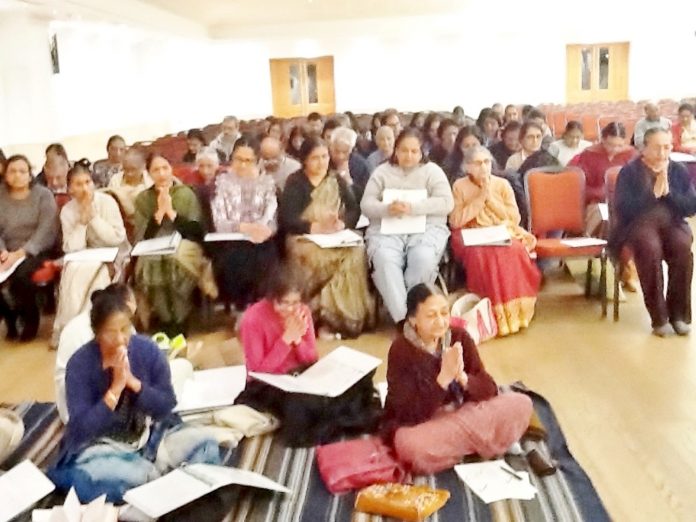 SUNDAY 7TH MAY 2017 – OSHWAL HOUSE – 48 VERSE BHAKTAMAR STOTRA PERFORMED
Bhaktamar Stotra is a famouse Jain Sanskrit prayer. This prayer is composed by Acharya Manatunga. The name Bhaktamara comes from a combination of two Sanskrit names Bhakta which means devotee and Amar which mean immortal.
The prayer praises the first Tirthankara who is Adinath Bhagwan whos symbol is a bull. The prayer is 48 verses long.
Today 130 participants joined Jayeshbhai in reciting the Bhaktamar Stotra with meaning.
Thereafter a delicious Jain mean was served by our deicated team of volunteers.
Everyone who came really enjoyed the event.
On Sunday 11th June morning event is 52 Gamni Jinalay Bhav Yatra (10.00am to 13.00pm) Which ever Gam in India you are from – find the Mulnayank (main Tirthankar) and bring the picture. For this event please bring a packed lunch as its going to be a picnic.
For further information please contact Varshaben via email on varsha.shah@oshal.org or phone 07710 230 377.
---
Back to Religion page.