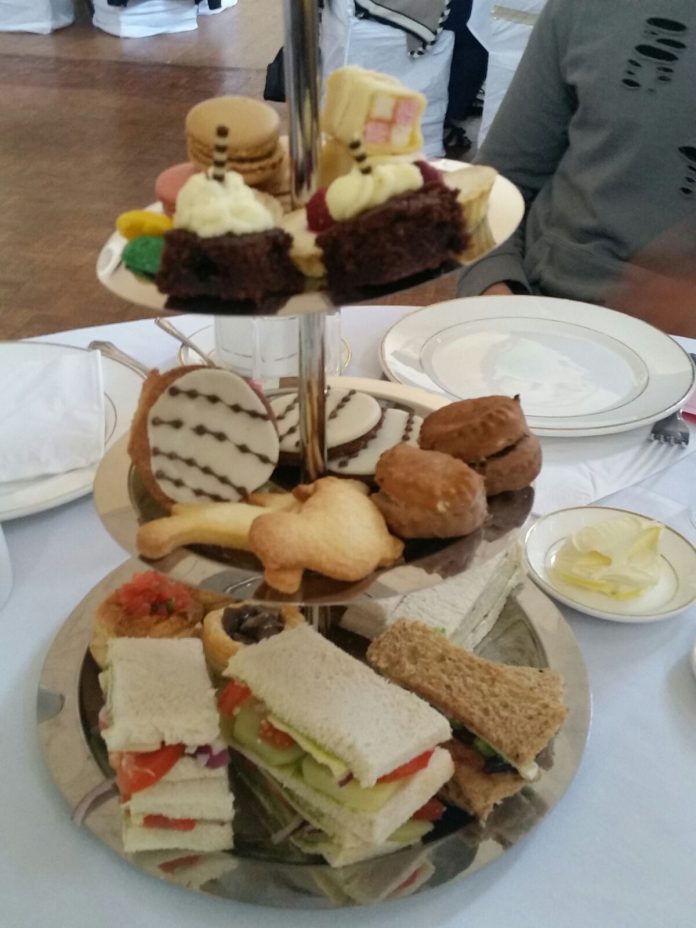 On Sunday 2nd April, West Area Youth Sub Committee held the first ever Afternoon Tea Party. Continuing their mission to provide innovative and diverse events, they organised a traditional English afternoon tea party, complete with fancy crockery and classical piano music which set the perfect, relaxing mood for plenty of tea drinking!
Each table was adorned with a bespoke menu which provided a mouth-watering look into the delicious array of drinks and food that was to c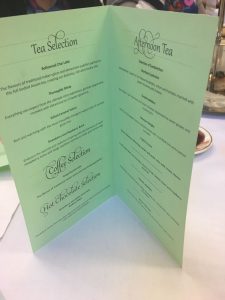 ome. There were a variety of teas to try including an East meets West fusion Bollywood Chai Latte, Salted Caramel, Strawberry and Raspberry and a classic fresh mint tea. Spoilt for choice already, there was even an intriguing gingerbread coffee to try as well as a warming strawberry white hot chocolate topped with marshmallows!
The food was equally decadent, with four types of sandwiches based on ingredients and spices from around the world including a Bombay Explosion sandwich with layers of yummy potato and onion, topped with green chutney and cheese! A Greek Goddess sandwich was equally delicious and lined with luscious red currants finished with sweet grapes, onion chutney and creamy brie. Other sandwiches included a Mexican and English theme, accompanied with warm Vol-au-vent mini pastries filled with mushrooms and tomatoes which were equally delightful!
No afternoon tea event would be complete without something sweet and indeed it delivered! There was an innovative take on the traditional scones with an assortment of chocolate scones alongside plain ones. Desserts were aplenty including vegan macaroons and brownies, homemade chocolates and biscuits, white chocolate and raspberry tart, complete with a mini battenburg cake. The organisers even catered specifically for vegan and Jain diets so that everyone could join in on the fun!
As well as all the tea drinking and eating there was even a 'tea quiz' which tested everyone's knowledge on the history and origins of afternoon tea. Amongst all the new learning, there were plenty of laughs and hilarious answers with the "how well do you know me" challenge with family members too.
The organisers took on the dual role of waiters to ensure that everyone was pampered and delightfully full to the brim with all the delicious drinks and food on offer! Overall, the event was a huge success and well supported by a broad range of the West Area community spanning all ages including a two-year-old toddler to an elderly grandmother who was so happy to attend an event with so much variety in the drinks and food offered that she wanted to come to the next one!
With lots of laughter and happy, smiling faces aplenty, the Youth Sub Committee felt very proud to have accomplished yet another milestone in continuing to provide new and exciting events. A special thanks to Arti and Rishma who designed all the exquisite sandwiches, Sarith for his Vol-au-vent creations, the quiz masters Prakash and Roopal for designing yet another thought provoking quiz, and Nimita and Ketan for adding their special flair on the savoury scones and decadent dessert items. Many thanks to everyone who helped on the day and made this event possible. Here is to the next one!

To view all the photo's of this scrumptious event please click here