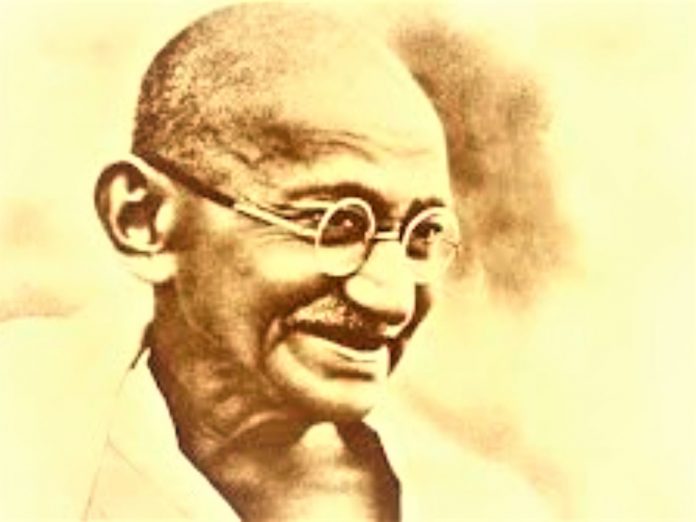 This event is organised by OneJAIN, of which OAUK a part and distributing this information to Oshwal members.
---
Friday 2nd October 2020 at 8pm
Meeting ID: 975-0135-0925  Password: 2609
We are very excited to invite you to participate in the official 'virtual' opening of the new 'Ahimsa Peace Garden' at Harrow Recreation Ground on Friday 2nd October 2020 in celebration of Mahatma Gandhi's birth anniversary.
Thanks to funding and volunteer contribution by OneJAIN organisations, an unmanaged and overgrown old garden area, together with a picnic area in Harrow Recreation Ground, has been transformed and re-named as the Ahimsa Peace Garden as a finale to the year-long 150th birth anniversary celebration of Mahatma Gandhi. OneJAIN volunteers have been helping members of the Harrow Recreation Ground Users Association to help clear and plant various flowers and shrubs over the last few months.
The opening of the Ahimsa Peace Garden at Harrow Rec complements the planting of 1000 trees by OneJAIN to create the Ahimsa Peace Forest at Kenton Rec in November last year (see http://youtu.be/jCuWXTBfUsU). These projects have been funded by the OneJAIN community organisations and are part of Shrimad Rajchandra Mission Dharampur UK's 'Planting for Peace' initiative commemorating the 150th birth anniversary year of Mahatma Gandhi, whose spiritual guide was the Jain philosopher and poet Shrimad Rajchandra.
The Programme will include a 'virtual' ribbon-cutting to officially open the Ahimsa Peace Garden, short videos, Messages from the Mayor of Harrow and local MPs, Peace Meditation and more.
Attached are some pics of volunteers hard at work getting the garden area cleared and planted ready for the Opening – we hope you will all join this special programme showing the result of Jain organisations coming together to benefit the local community and environment.
JOIN us for the virtual opening of the OneJAIN 'Ahimsa Peace Garden' at 8pm on Friday 2nd October!