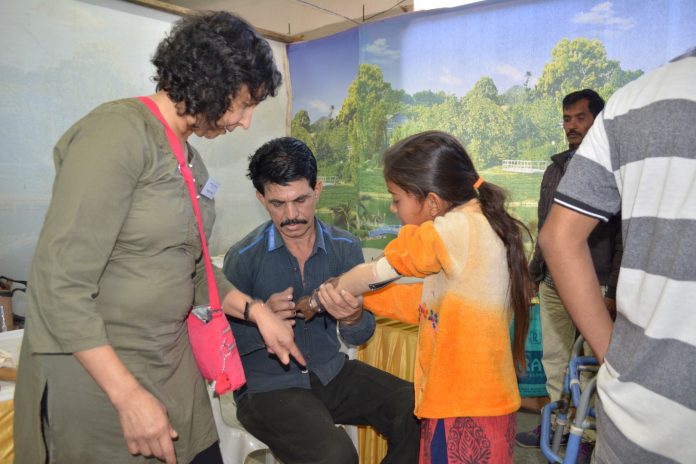 FRIDAY 9TH FEBRUARY 2018 – OSHWAL CENTRE, JAMNAGAR, GUJARAT, INDIA – FIRST DAY OF OSHWAL MEDICAL CAMP STARTS WITH A HUGE TURNOUT!
The day started with a briefing opening ceremony lead by Dr. V. D. Shah, one of the main Doctors' who has helped organise the Medical Camp.
Tusharbhai (OAUK President) addressed the crowd with a quick welcome speech with lighting on the diva to official start the Oshwal Medical Camp – a celebration of sewa work on our 50th Anniversary Golden Year for our Association.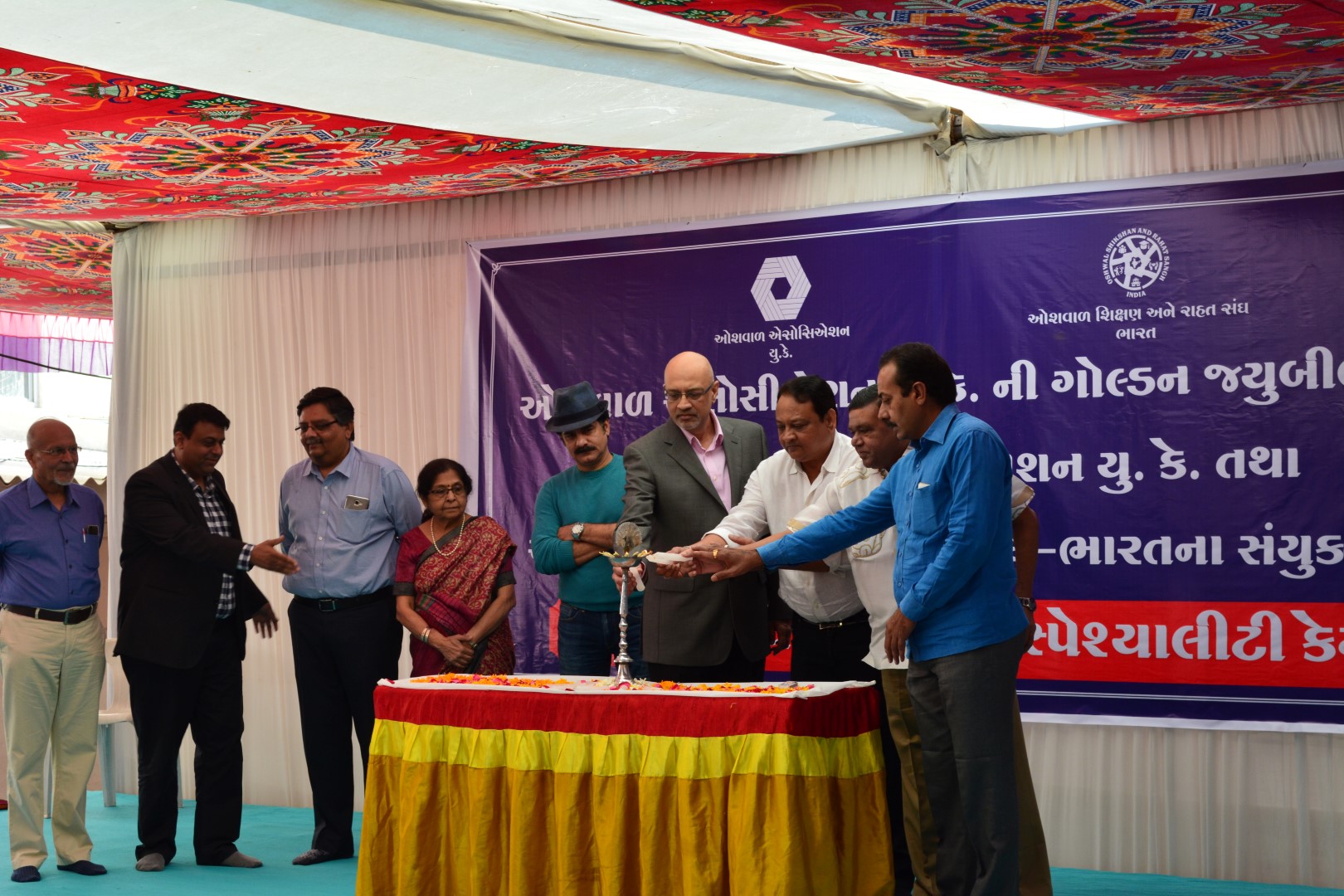 Volunteers from UK and India worked hand-in-hand on all manner of tasks, beginning with registration. Everyone who came of the Medical Camp had to register and filled in a form with their details and they were then directed to the relevant area, from eye camp, hearing testing, to Jaipur Foot clinic.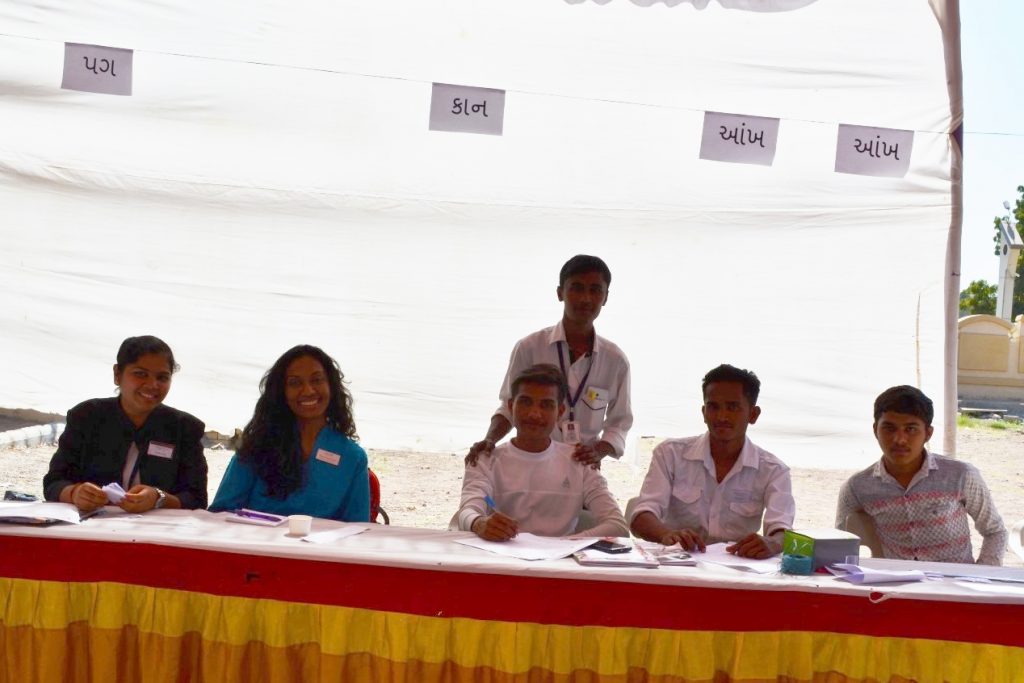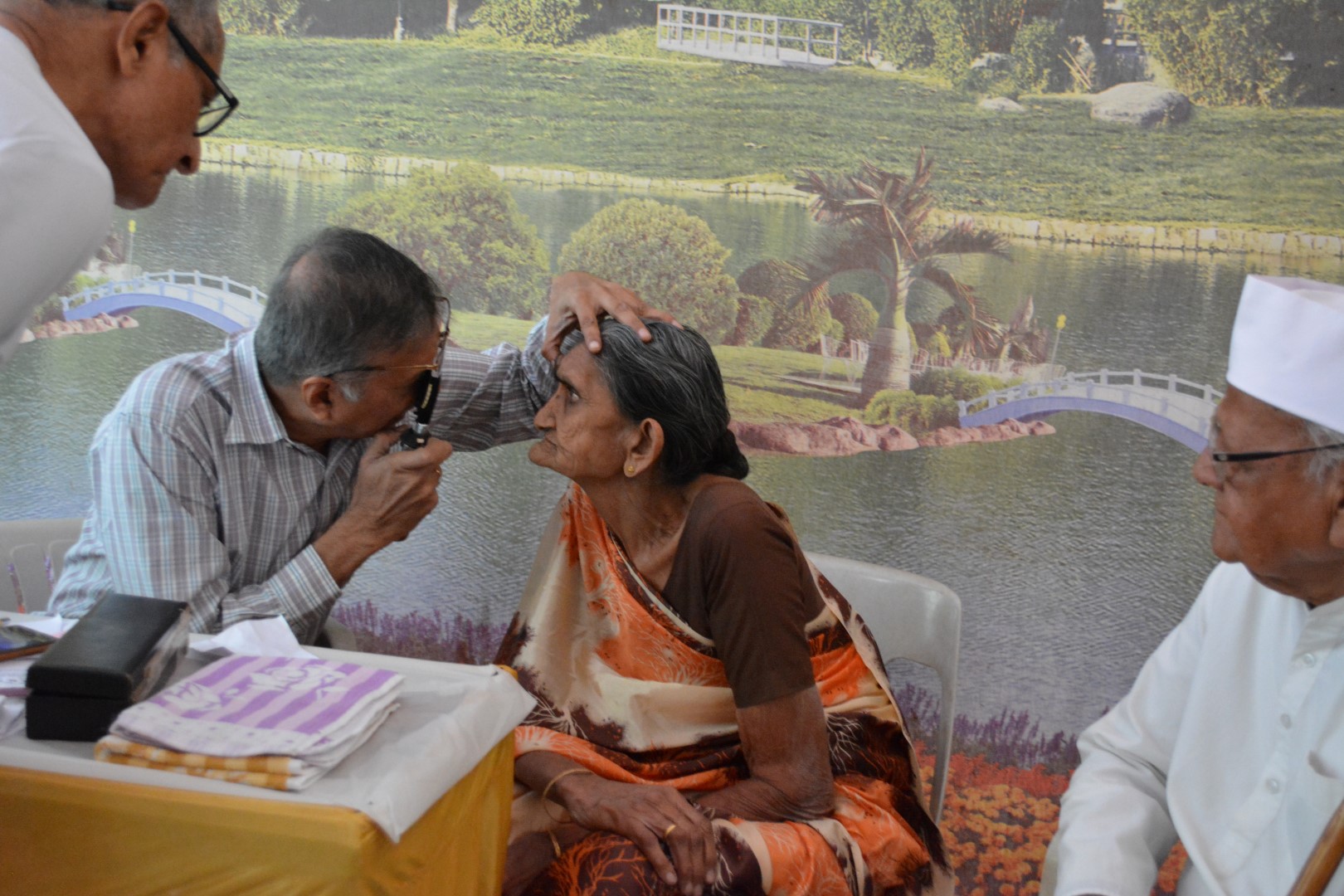 Throughout the day there were inspiration moments, like when a little girl was give new leg and helped to walk for the first time, and the two boys who both received new legs, and the two girls and life long friends both received new legs!
Dr. Aarti Aswin Shah, recently qualified doctor in the UK, under supervision of local Doctors, helped fit a little girl with a new leg.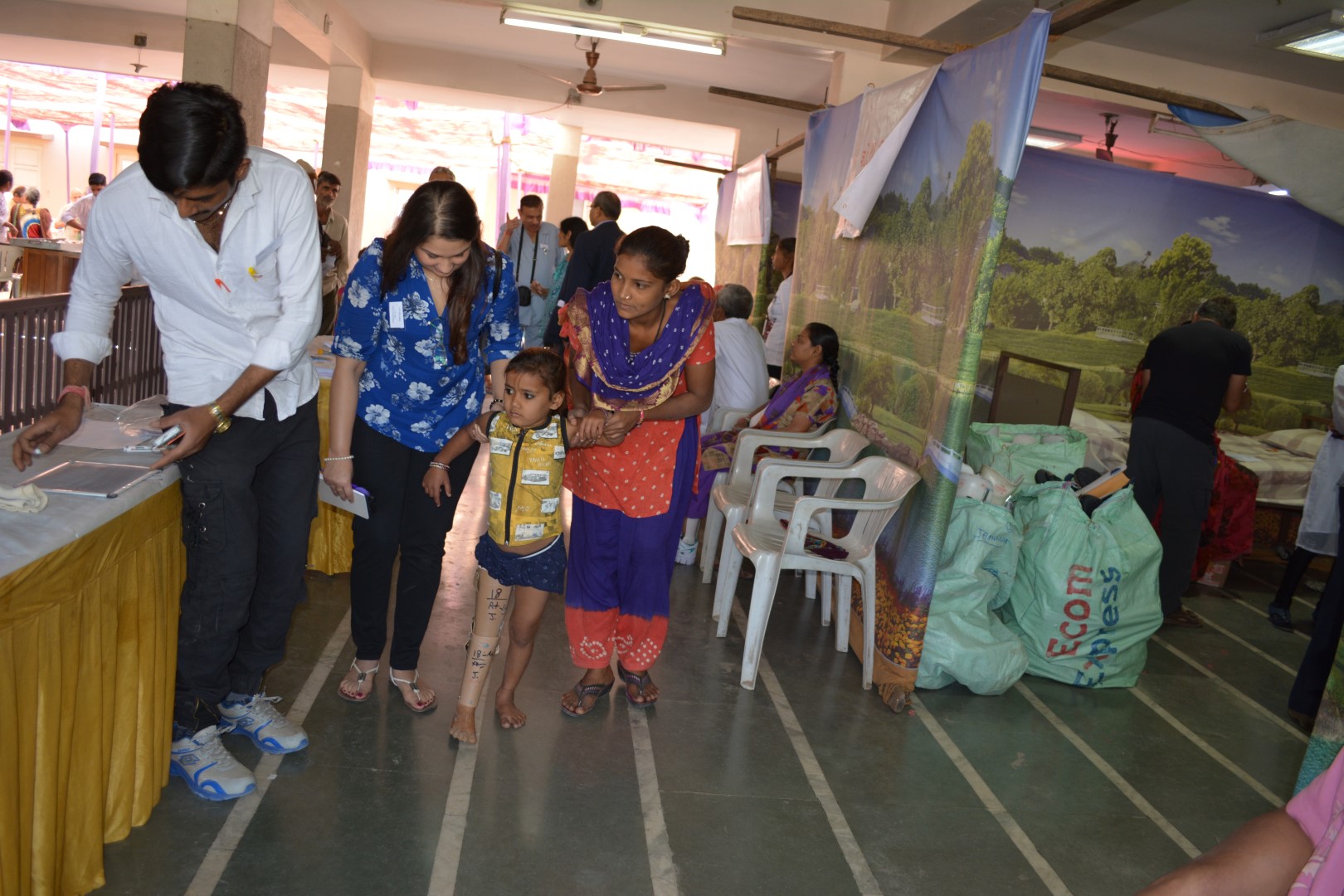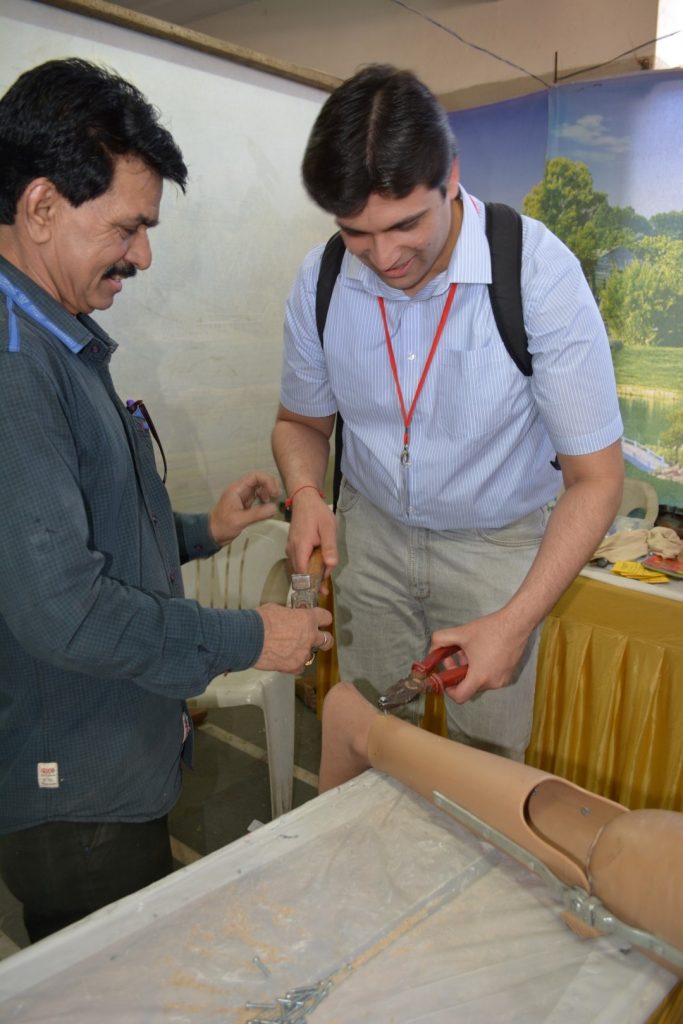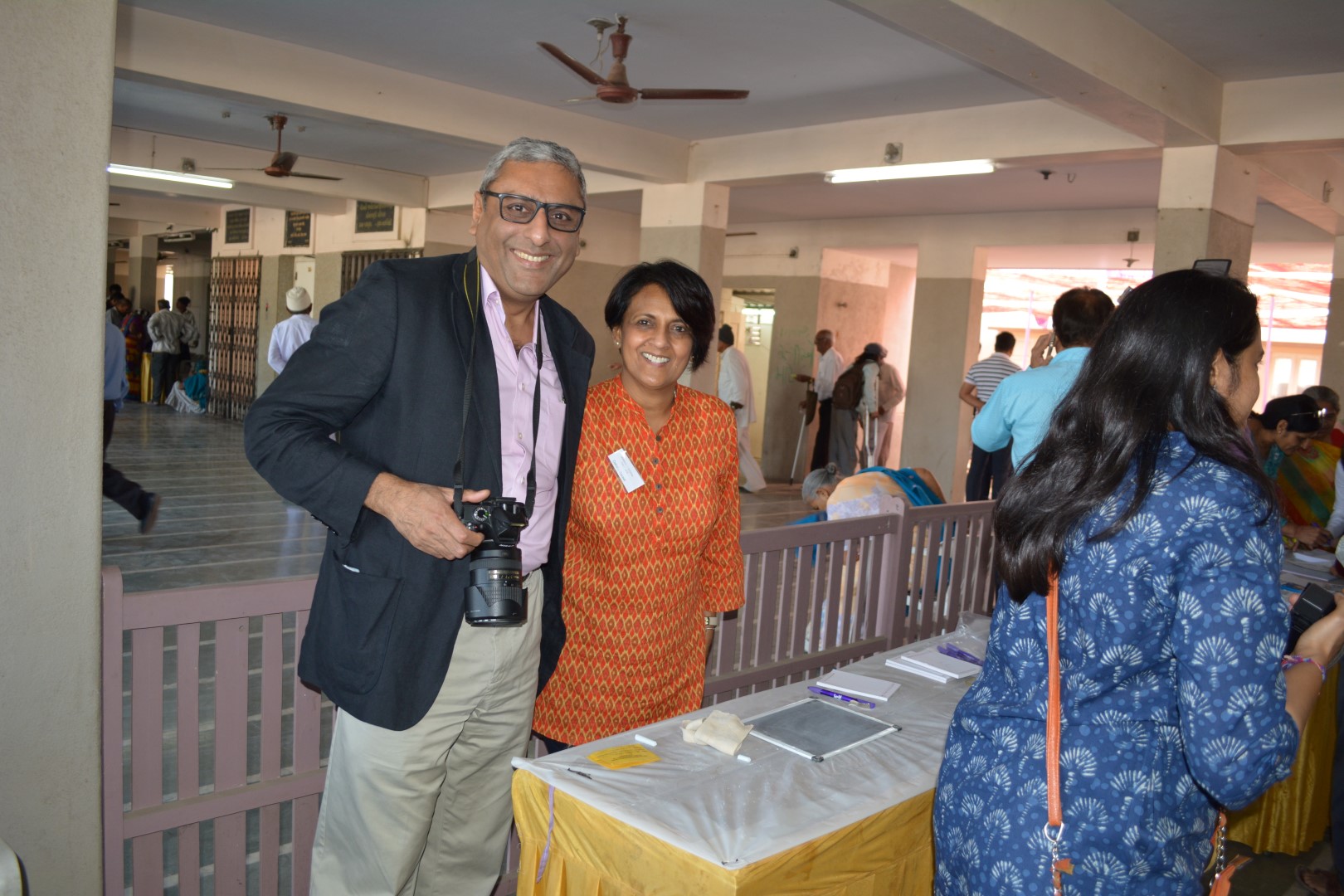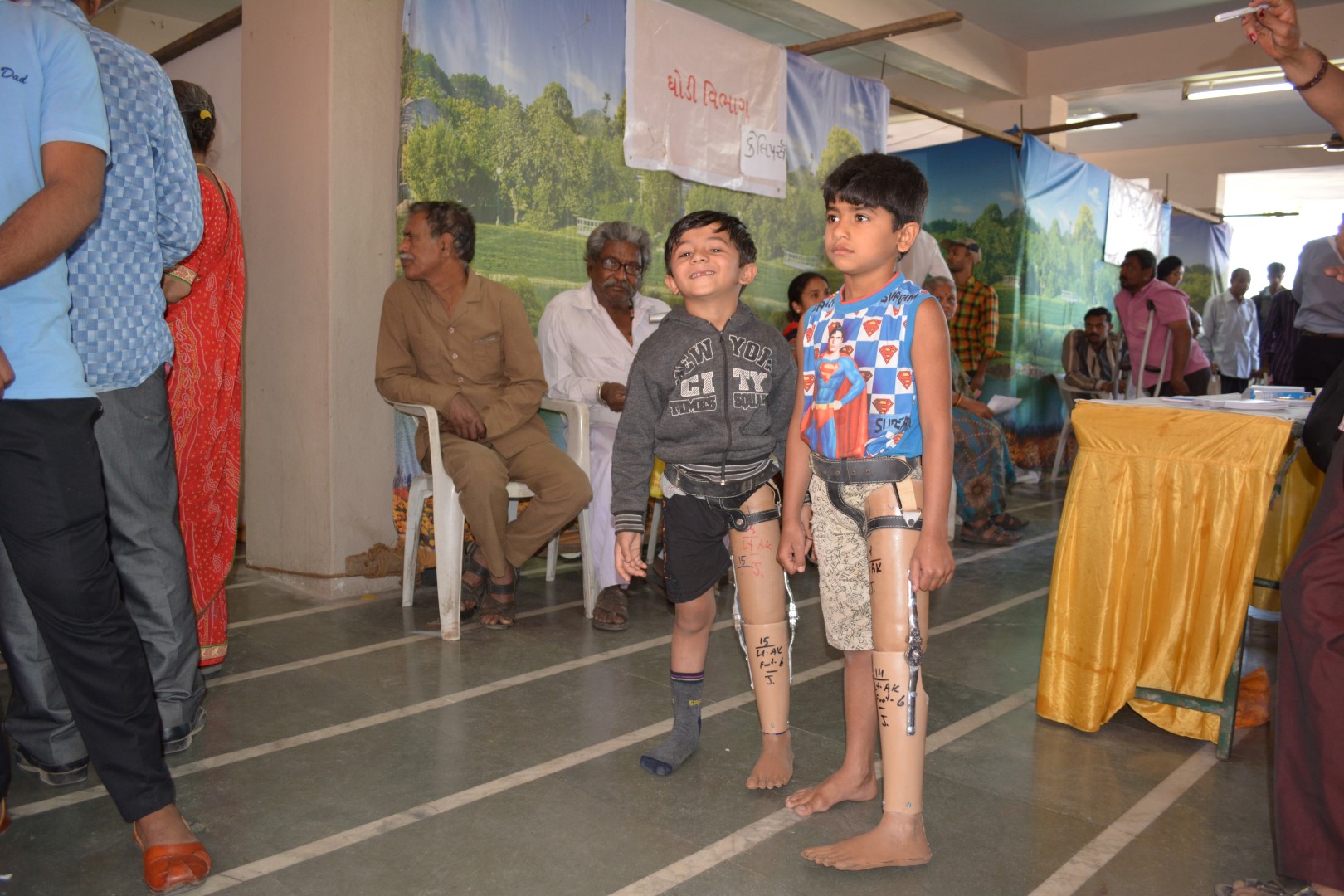 Two young boys and best friends received new legs!There were many inspirational stories throughout the day, like Puriben Parwar, housewife from Thawaria, and she used to work long hours in the fields. Her leg had been hurting for over two-years and finding it more difficult to walk. She received new crutches adjusted for her, to help her walk better.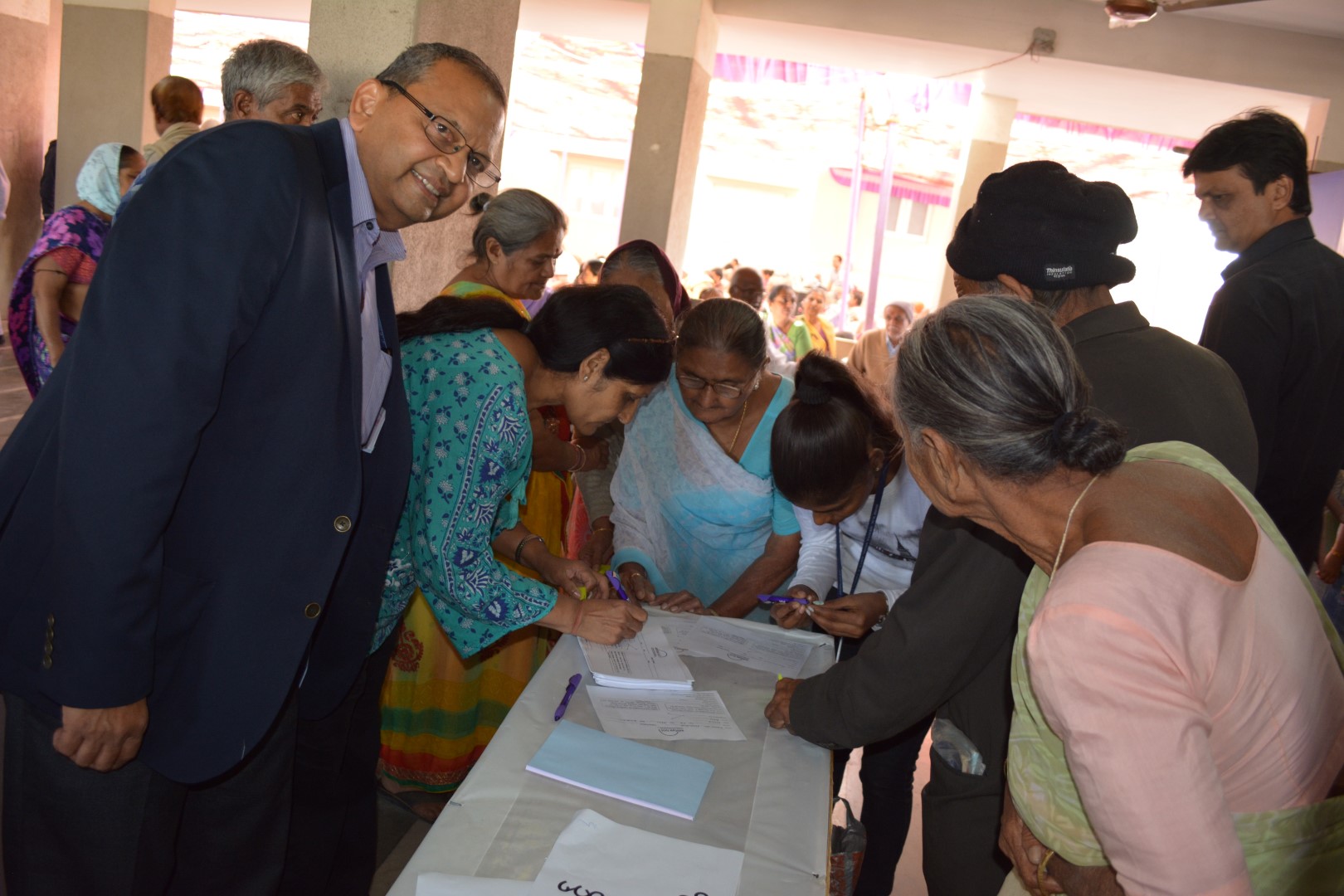 There was other inspiring stories of Mathurben from Jamnagar, who had been having ear problems with difficulty hearing in both ears, and received new hearing aids.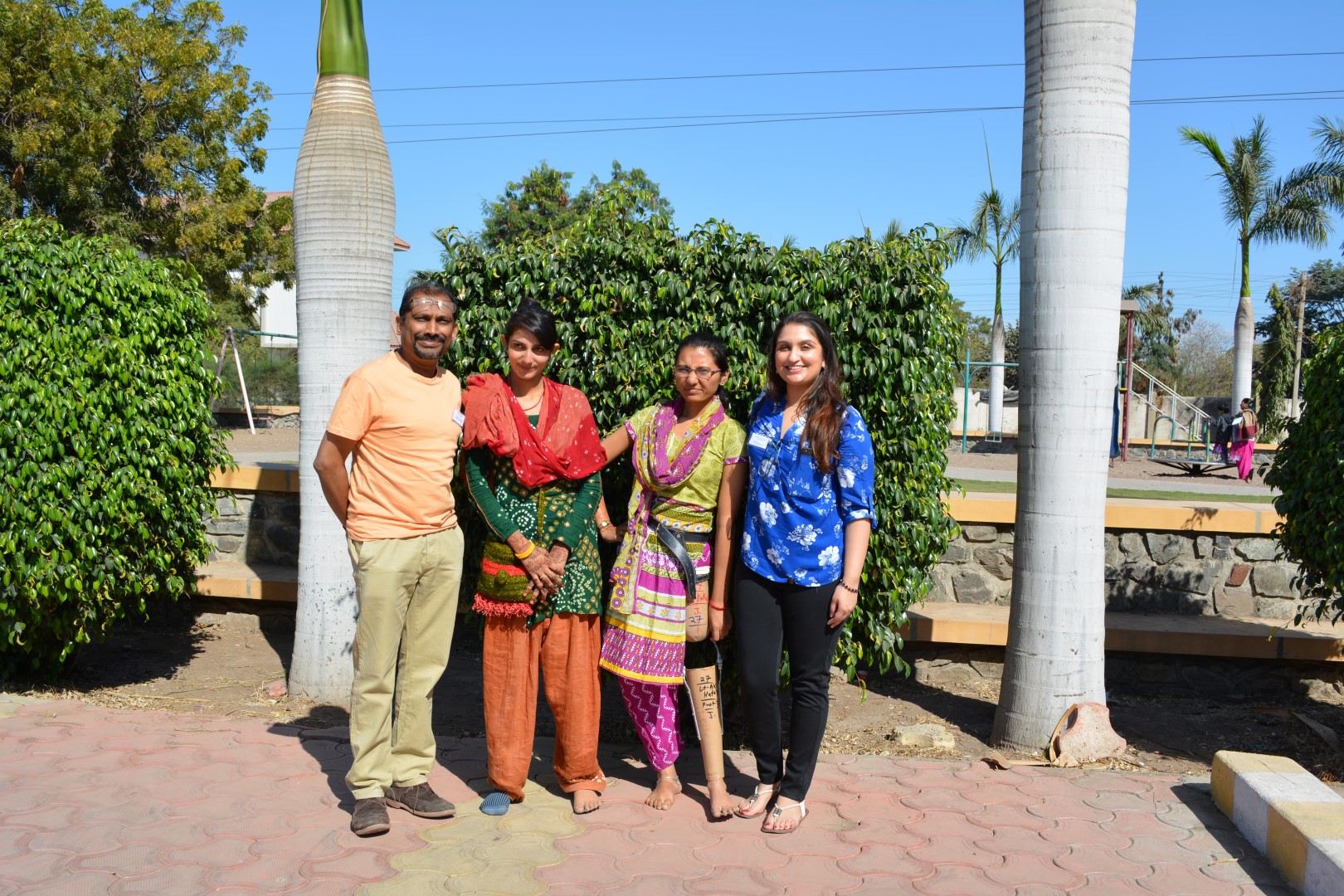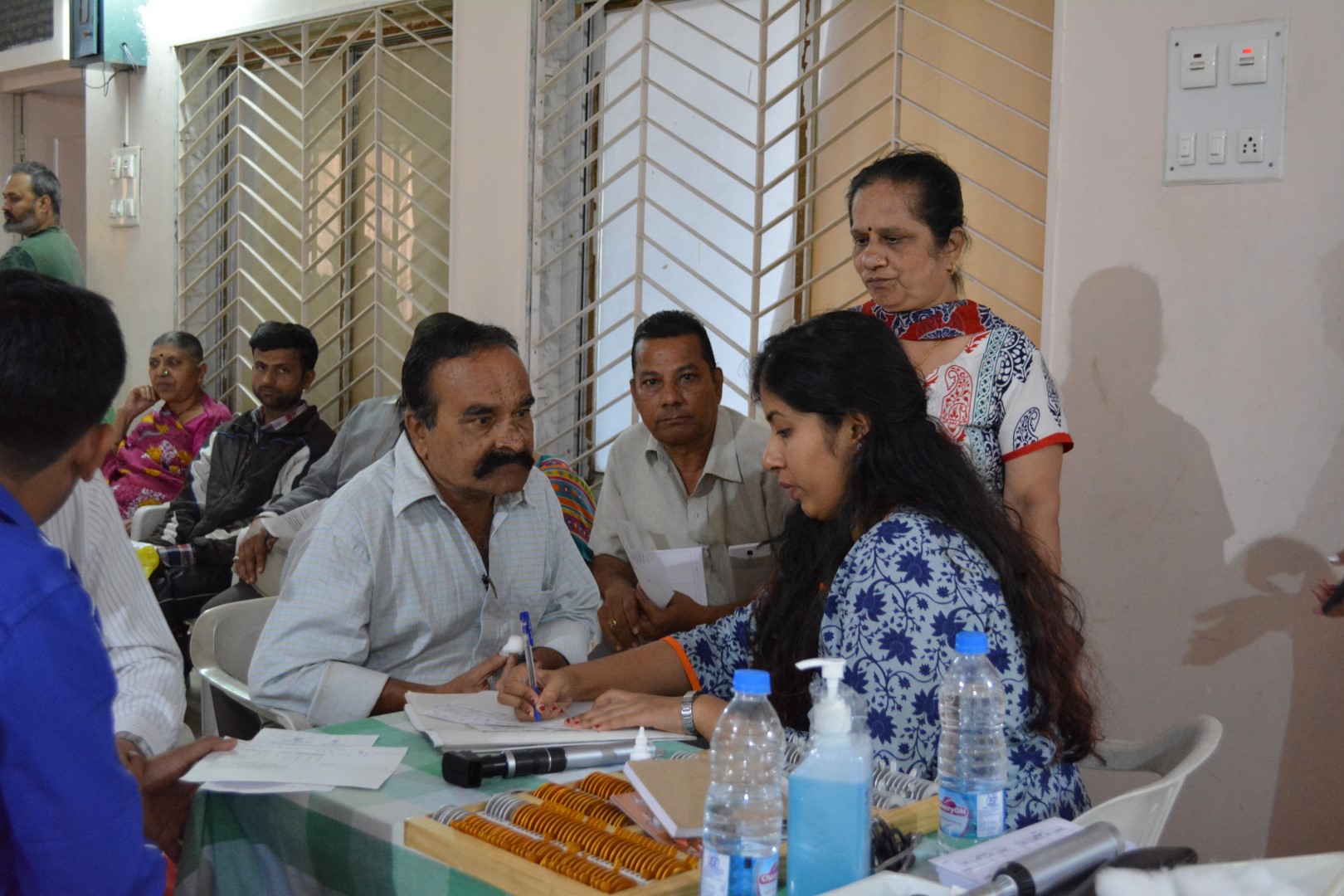 To see more pictures from Day 1 of the Medical Camp, click here.
---
Back to Medical Camp page.