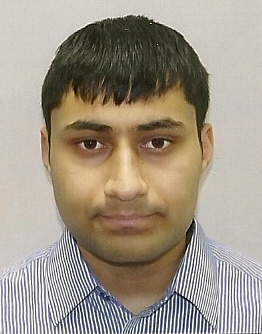 Hello everyone,
Having being on the Oshwal media internship programme, I felt that my experience has been quite rewarding and invaluable. This programme involved helping a variety of media work in Oshwal. Whilst completing the programme through the use a video conferencing application called Zoom, communicating with others was more of a virtual experience compared to being physically face to face. However, it was a great tool to get to know each other virtually and assign our main roles.
One interesting thing I've learnt during the programme was a graphics design platform called "Canva". This was very useful for creating visual posters with the help of existing templates and features. These posters were created for upcoming Oshwal events such as online yoga, senior fitness class and optics webinars. We then had to upload them onto the Oshwal social media channels such as Facebook, Twitter and Instagram. This experience was quite interesting as it taught me how to engage the audience about upcoming events effectively through social media platforms as well as sending clear messages across.
Another interesting task I have done was producing a marketing strategy for upcoming events. Working as a team, we had to think of a suitable approach for promoting future events such as cooking and vegan. This experience was useful as it gave me a great understanding on how to market content to the audience as well as real-world scenarios for a charitable organisation.
One of the main parts of the programme was when improving the existing Oshwal website. As a team, we had to suggest new ideas and features in which the new website would look more attractive to the audience. One key thing I took from this was finding out what a non-profitable charity would actually want from a website and what elements would fit into it well. Our team shared a couple of ideas together (such as new logo, colour, layout, typography and content) alongside preparing a couple of questions each which was useful to collect more opinions from the charity for the website.
As part of this, we had to present our ideas to the Oshwal committee in the form of virtual client presentations. I found that presenting in front of the committee turned out to be slightly different as virtual presentations are usually more common as technology evolves. It was also interesting to see how the environment felt like when we acted as a design company and presented our ideas to the committees as though they were like real clients. This provided me with real-life experience in the digital world, which was great practice for future client presentations. Whilst giving out our ideas and questions, we also used these opportunities to gain as much information and feedback from the committees as we could.
Overall, I think being on the media programme has been a fantastic opportunity to learn new things in relation to creative industries and also work with a virtual team using Zoom. I was able to develop creative thinking skills alongside team working and presentation skills. The skills I've developed during the programme would be very useful if I were to take part in future media programmes or media jobs.
Blog by Anish Vadgama