18 NOVEMBER 2017 – OSHWAL CENTRE – POTTERS BAR – YOUTH ANNUAL BALL RAISES OVER £3,000 FOR OSHWAL MEDICAL CAMP
Event Article by Ronak Bid
As per our "dharma", it's one's duty to help the community. OAUK is embracing our teaching with a medical camp in our motherland, Jamnagar, India in February 2018. This is part of OAUK's 50th birthday celebrations.
To help raise funds following the tremendous Oshwal Trek to Kilimanjaro in September 2017, OAUK hosted The Oshwal Annual Ball 2017 at Oshwal Centre on Saturday 18 November.
Glamour and dapperness filled the atmosphere. With welcome drinks and canapés flowing, guests mingled whilst engaging with a networking game of 'guess which famous person I am.'
As guests walked into the main hall they were greeted by an enchanted forest themed decor. The ambience set by the autumn lighting with the depictions of garden centre pieces alongside the forest bench photo area. A fitting tribute to the Oshwal Trekkers to Kilimanjaro 2017.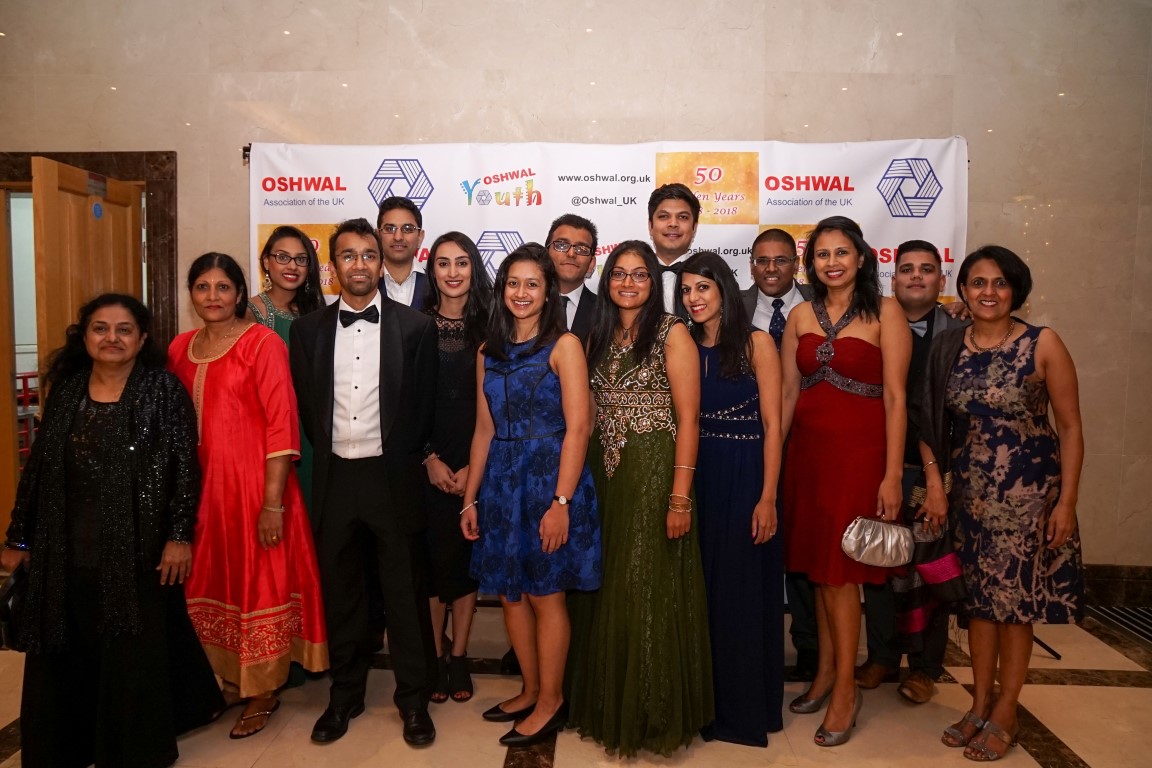 After the formal welcome guests were indulged to the artistic dancing talents of the Annual Ball's youth organising team, lead by Dr. Aarti Shah. With feet tapping away to the base line beats thanks to the DJ, the dance floor opened for all before dinner.
The evening's table d'hôte, fully vegan, comprised of a variety of Sushi for appetisers, Thai Green Vegetable Curry with Japanese Tofu and rice for the main entree and Red Berry Cake Cheese cake for dessert.
The Annual Ball allowed us to celebrate the proud achievement of the Oshwal Trekkers, whilst creating memories with old friends and new acquaintances alike.
Throughout the night, raffle tickets were sold and a silent auction to bid for, all in aid of the Oshwal medical camp which resulted in a total of £3,400 raised.
Finally, OAUK and the Annual Ball organising committee would like to thank all the sponsors who supported this event and cause and to the attendees for coming to show your support.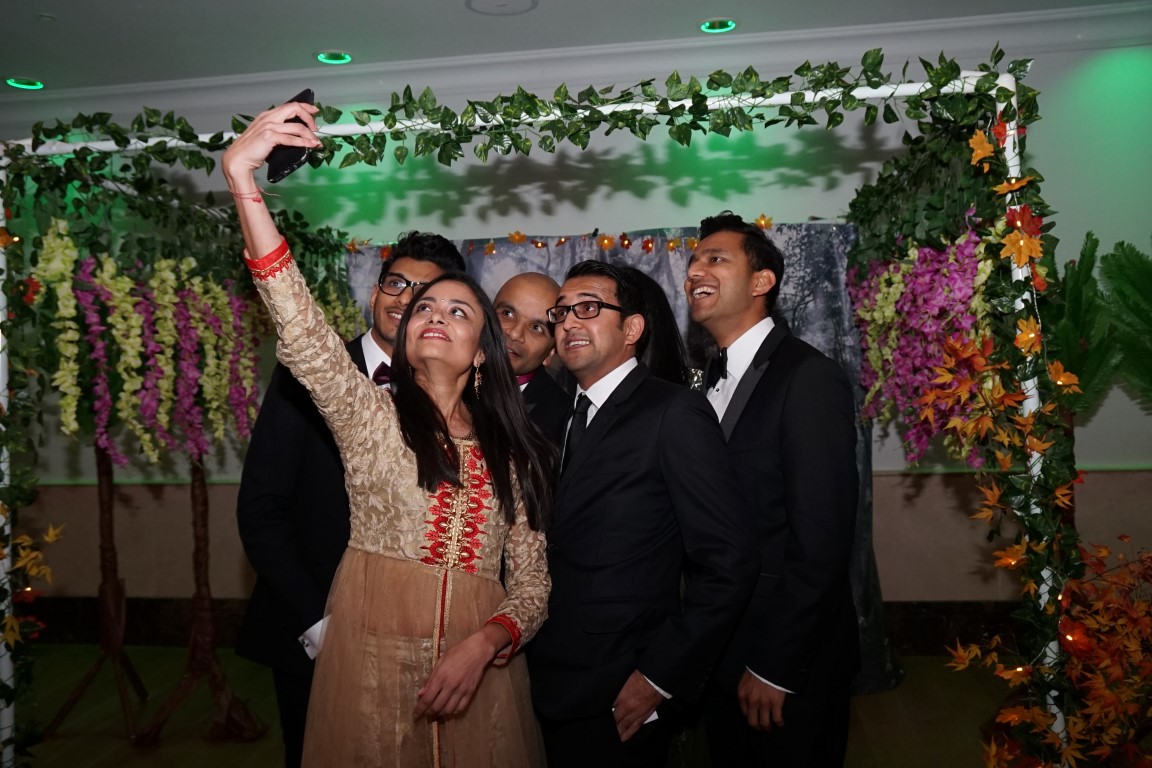 ---
To download a copy of the Annual Ball Booklet packed with great Vegan recipes, click here.
To see more pictures from the Annual Ball, click here.
Also, remember the next great event is the Masquerade Murder Mystery Ball on 24th Feb 2018. For more details, click here.
---
A huge thank you to all our sponsors, without whom we could not have put together this Annual Ball!
Primary Sponsors – Citibond Travel, Lifestyle Property People Ltd
Supporting Sponsors – Lubbock Fine, Duke Godley Financial Planning Limited, Ashik Shah & Co. Ltd
General Sponsors – JDM Distributors Limited, Lubbock Fine, Osko & Butler, Payal and Rahul, Sanjay D Gohil, Ashcroft Dental Surgery, Sunny Ryait Photography, Walden Farms (UK) Limited, Caprin, Clearvision Photography, Commercial Direct, JK banqueting Service, Merchant Taylor School, Roshan Mandaps, Ksmart, Shop Bees, Stylex
Raffle Donors – Citibond Travel, Sarova Hotels, Kojak Fashion Accessories UK Ltd, David Lloyd Northwood, Golf Online, Nail Creations, Recharge Your Skin, Osko & Butler, KSMART Sports Massage & Remedial Therapy, Daksha & Rex, Sudhir M Shah, Zaverchand, Bees, Bombay Looks,
---
Finally, remember the 2018 Annual Ball is on 17th Nov 2018, so be sure to block out the date in your diary from now!! We will send out more details in due course!
---
Back to Youth page, click here.