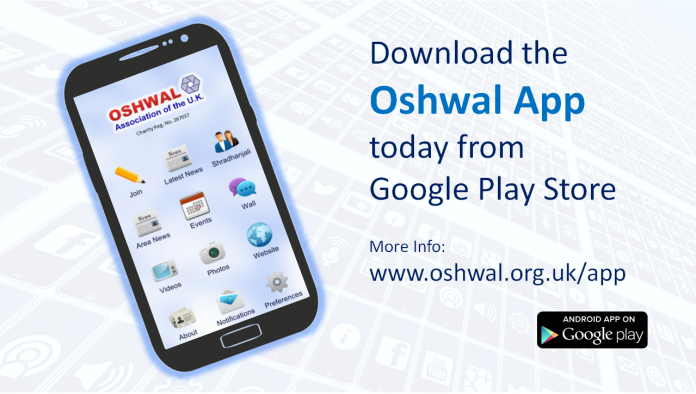 MONDAY 25th DECEMBER 2017 – OSHWAL APP NOW AVAILABLE ON GOOGLE PLAY STORE!
We are pleased to announce that the first basic Oshwal app is now available on Google Play Store to download.
You can use the app to keep up to date on latest announcements from OAUK, by adjusting the notification preferences, as well as access the latest news and reports about the various activities taking place in our Association.
Screenshots
The following are sample screenshots of the app.
Download
To download the app simply go to Google Play Store and search for "Oshwal"
Alternative, click here.
Apple Version
We are working on an Apple version of the app, which will be available later in 2018.
Feedback
This is a first basic app developed in-house by volunteers and published using third-party service, Shoutem, Inc. We are testing this app out and would love to hear your feedback, as to how we can improve the app going forward.
Please select a valid form.
---
Back to Home page.