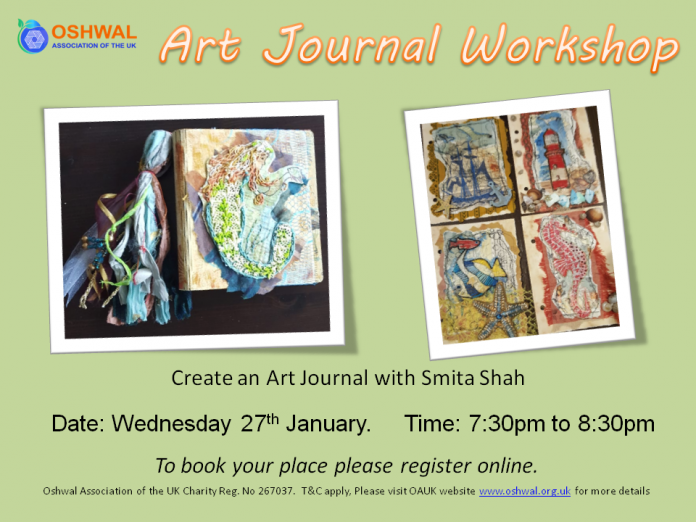 Create an Art Journal
Smita Shah will demonstrate how to create your own Art Journal.
To join the workshop please register online.
For the workshop you will need the following items:
Acrylic paints in white, cream or pale yellow
Beads
Brush
Cardboard – A4
Fabric pieces (small amounts)
Fabric – torn Saree
Lace
Memorable pieces like broken jewellery
Mesh bags from fruit
Photos (old)
Packaging card
Pictures from magazines
PVA glue or pens
Ribbons
Tea Bag
Washing up sponge cut into small pieces
Watercolour or Mixed media card
To participate please register online.
Registration will close at 6:00pm on Tuesday 26th January 2021.
An email with zoom link has been sent out to registered participants. Please check your junk / spam folder before contacting: oshwalweb@oshwal.org.   Thank you.