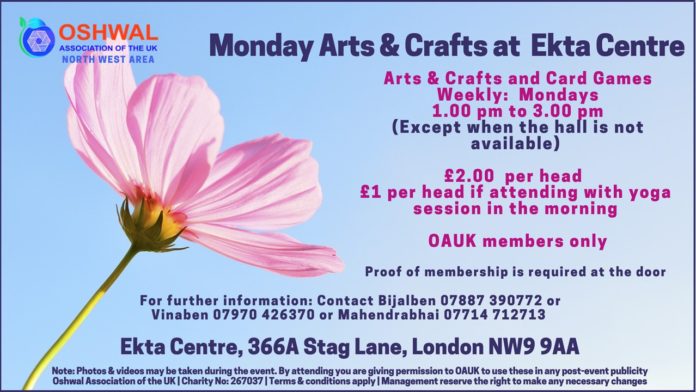 Every Monday
Time: 1.00 pm to 3.00 pm.
Our weekly Arts & Crafts club restarted face to face at Ekta Centre in October 2021 after lockdown. Every Monday except when Hall is not available.
Members learn knitting, painting, doodling etc. inspire colleagues and really relaxing.
Club is managed by Bijalben and her team.
£ 2.00 per person – £ 1.00 if attending morning Yoga Session
For further information Contact:
Bijalben Shah – 07887 390772
Mahendrabhai Chandaria – 07714 712713
Vinaben Dhanani – 07970 426370