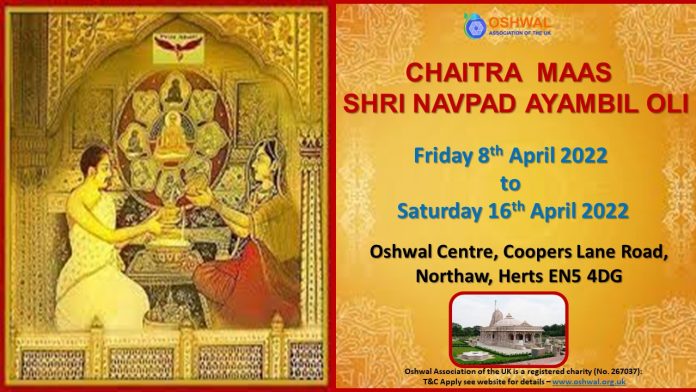 Friday 8 April 2022 to Saturday 16th April 2022
A very warm invitation to you all to join in celebration of the auspicious Shri Navpad Ayambil Oli organised by the Oshwal Association of the U.K. at Oshwal Centre after two years.
To Watch any of the 9 days recording on YouTube Click Here
Details of the Programme for the nine days is as follows: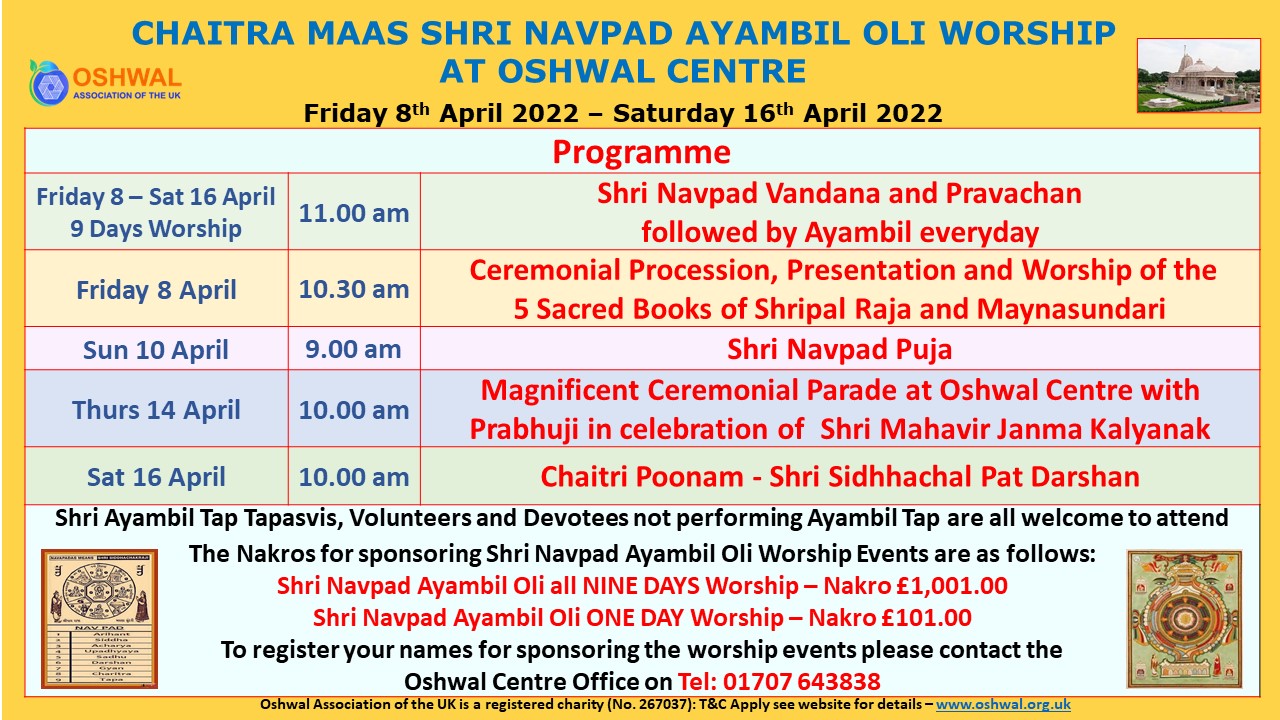 Shri Ayambil Tap Tapasvis, Volunteers and Devotees not performing Ayambil Tap are all welcome to attend. Please register details of numbers attending and on which, days by contacting the Oshwal Centre Office, for catering purposes.
The Nakros for sponsoring Shri Navpad Ayambil Oli Worship Events are as follows:
Shri Navpad Ayambil Oli all NINE DAYS Worship – Nakro £1,001.00
Shri Navpad Ayambil Oli ONE DAY Worship – Nakro £101.00
To register your names for sponsoring the worship events please contact the
Oshwal Centre Office on Tel: 01707 643838
To download details in Gujarati, click here.