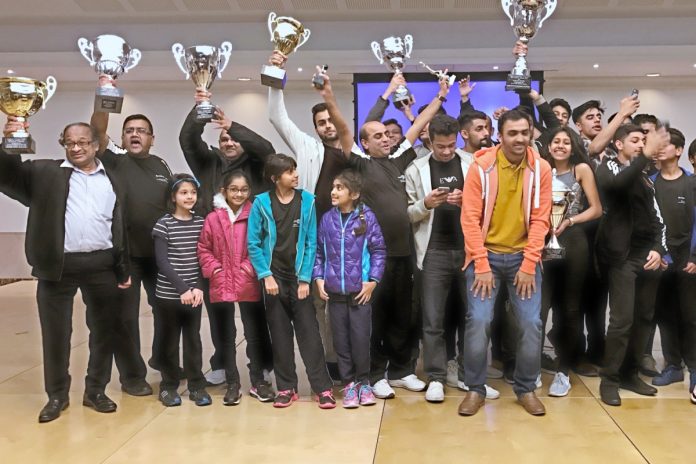 You read it…
We felt it…
We rightfully won it

AGAIN
The overall winners with a phenomenal 153 points at the 33rd Oshwal Sports are team North West.

We brought home 7 floating trophies too- Basketball, Chokri, Circuit training, Darts, Football, Netball and Swimming. Our congratulations go to all the participants and to Bhavini Shah for achievement of the Sports Girl of the Year award.
Overjoyed at bringing Basanti home we simply want to share our excitement with you all. Throughout the entire 4 days of play, there were many moments that stood out for us particularly in the form of powerful messages – the Bench ball on Sunday 4th December tested our children's strength outside of the playing field. Their decision to rise above and continue no matter what, showed their determination to prove they were there to play and play to the best of their knowledge, skill and abilities. Wow, what a performance it was! Hats off to all our Bench ballers for teaching us and making us even more proud.
For those of you who have never seen an Oshwal sports competitive circuit training event- DON'T MISS IT! Every year, it is by far the most heart racing, adrenaline pumping, blood flowing, audience captivating event and this year showed no less. This nail biting event turned its tables for us with the over 16s sliding into 1st place – literally!
Being part of these sports allows us to build our memories and cherish the moments we witness at these events. Come and be part of this and allow yourself to be immersed in the buzzing atmosphere and the sporting spirit that our children carry.
We were encouraged to see the team bonding and spirit travel from our youth club into the competitive arena with even stronger unity. In turn, it brought more parental support which was such a pleasure to see and feel. We are a big family, the ReActive8 family who want no less than the best for our children. So, thank you to all the participants for a team spirited challenging games, for being determined to win fairly, for strengthening friendships and most of all, for enjoying the event. Thank you to all our coaches for their drive in guiding our teams, for bringing out the best in them, for believing in them.
There's only one North West
There's only one North West
We're walking along…
Singing our song…
Walking in a winter wonderland!
A message from our Area Captain- Bhaven and our Vice Captain- Kush: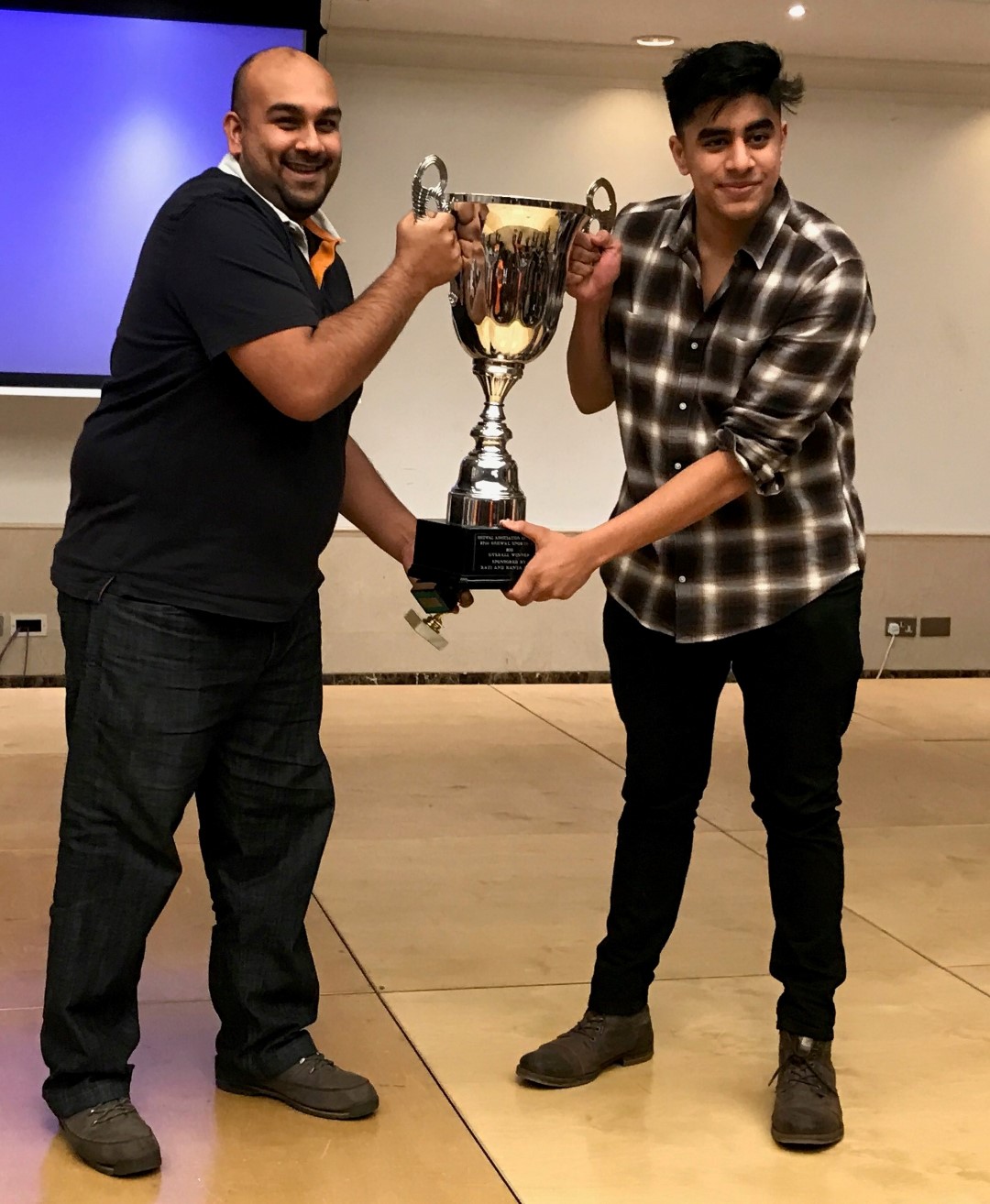 Being an area captain and vice-captain is a great role which does require time commitment and hard work with organising teams, organising extra practises, filling in entry forms and making sure your teams are there on time. But, the payoff is so rewarding when you see your teams going up to receive their trophies after training so hard for the year. There are no words that can describe how it feels. The smiles on the participants faces says it all, whether it is for their sport or the whole tournament. The feeling of winning the Oshwal games and being able to go up and accept the winner's cup as a captain and vice-captain is like no other. None of this would be possible without the help of volunteers, spectators and all the participants. So, we would like to send out our thanks to all the volunteers, participants and spectators for giving us this opportunity to lift the 33rd Oshwal Sports winner's trophy.
A message from our SPORTS GIRL OF THE YEAR 2016: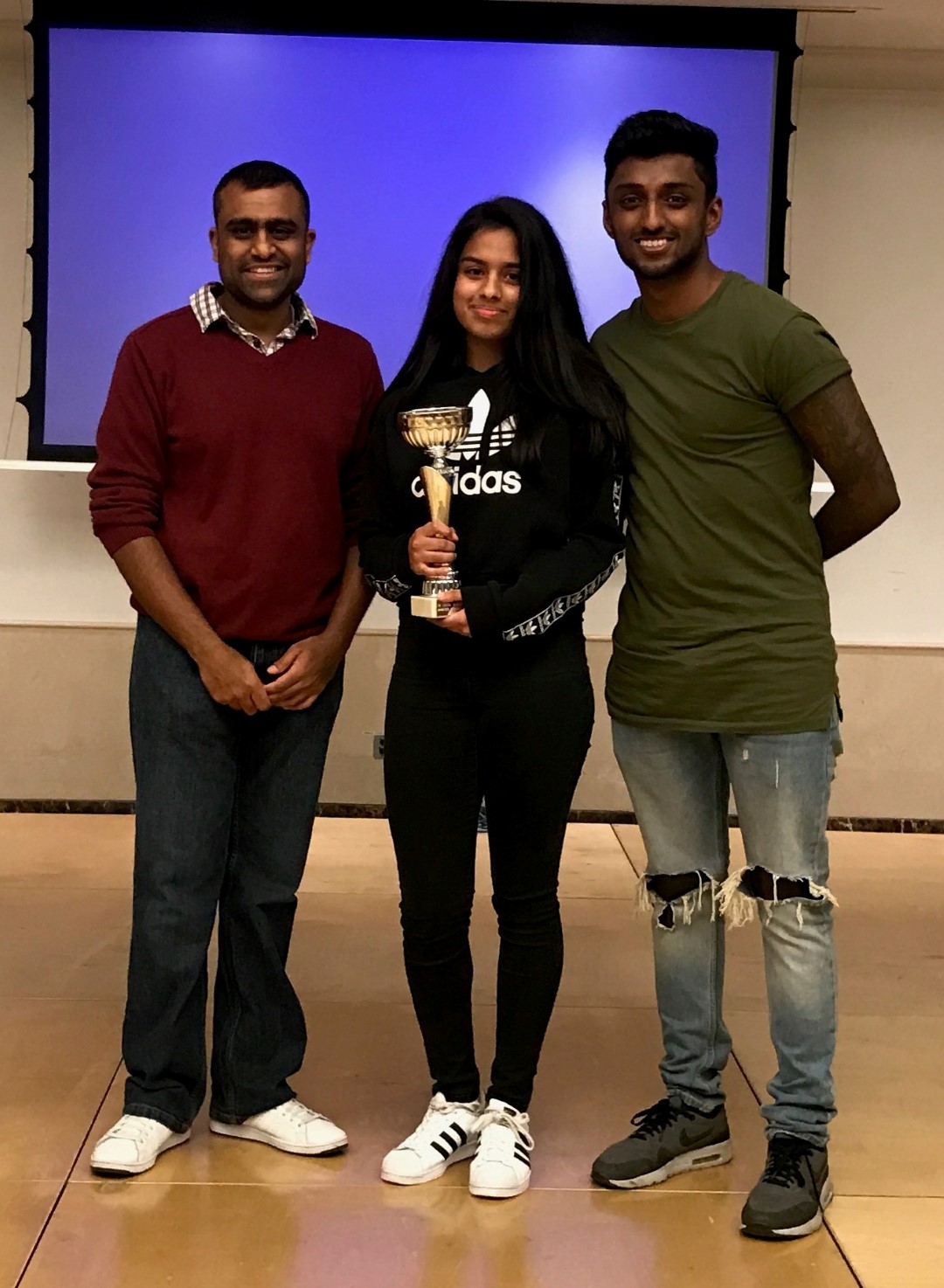 Sports Girl of the Year award is my biggest achievement yet and it means a lot to me. I've been going to youth club since I was 7 years old. It's the members and volunteers that have truly made this achievement possible, as they have given me confidence and courage to be the best sports girl I can be. I've loved every minute of the tournament this year and I can't wait for next year. I am very grateful for being given the Sports Girl of the year award for the 33rd Oshwal tournament and I hope I have inspired everyone. (Words by Bhavini Shah)
Cover photo: A group photo of the winning team
Click HERE to view photos from the tournament