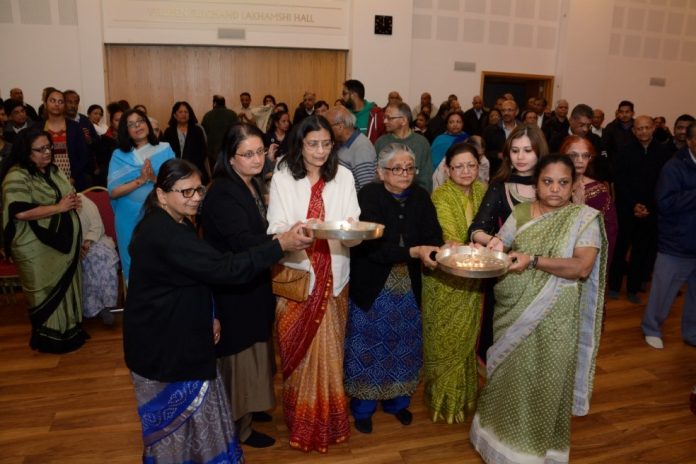 Our regular monthly Bhakti@Ekta for April 17 was sponsored by parivar of Late Somchand Bhimji Shah and Late Amratben Somchand Shah. A brilliant evening with around 250 people immersed in the bhakti – we had people from Leicester, Northampton and Kenya. Lots of positive feedback received.
Feedback from the Bhakti sponsors:
"Memorable Bhakti evening – made possible by the wonderful singers, musicians, family, friends and volunteers.
It was a lovely evening, spiritually uplifting with great energy – forgetting the outside world for a while!
Our heart-felt thanks to everyone for joining us in remembering our beloved departed and for making the evening truly special.
We have received so many wonderful compliments from family and friends saying how much they enjoyed the Bhakti.
Many thanks."
Come and join us at our next Bhakti on 31 May 2017.