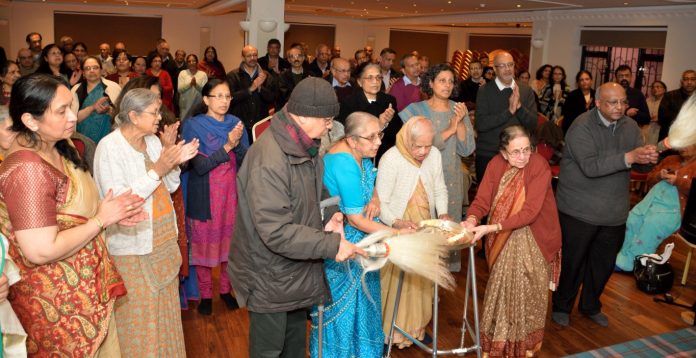 The first bhakti for this year was sponsored by Parivar of Suryakalaben Jayantitlal Shah – haste Tusharbhai , Rakshaben, Viruj & Maya. A great evening with over 100 people immersed in the bhakti and joining in the garba. Lots of positive feedback from both the parivar's family and the audience.
Feedback from the parivar
Maheshbhai, Nilamben and the team
Thank you very much for giving yet another wonderful  Bhakti sandhya. Ba seemed to enjoy every moment of it and also all the attention she got. She has so much stamina!!
Thanks to Vimalbhai as well and all the people who arranged everything and made the occasion a success.  it was nice to see Nilamben in such good spirits after the 'updhan tap'.
Keep up the good work. We already have very positive remarks.
Many thanks from Dahiben and family