Bhakti sandhya at Oshwal EKTA Centre on 26th Jun 19 was sponsored by Parivar of Late Chhaganlalbhai Punja Shah & Late Shantaben Chhaganlalbhai Shah – Haste Varshaben & Nileshbhai. The bhakti was in memory of Chhaganlal Punja passed away 19 years ago in Apr 2000, Shantaben Chhaganlal Punja passed away 4 years ago in Apr 2015, Devchand Lakhamshi, Varshaben's dad passed away 18 years ago in Aug 2001 and recently Dipesh Shantilal Devshi Shah, 43 years old suddenly passed away on 29th May 2019.
Once again a wonderful spiritual evening of bhakti with over 140 people attending the bhakti. Everyone was totally immersed in the bhakti. Lots of positive feedback from both the parivar's family and the audience. My utmost thanks and appreciation for everyone who help make the monthly bhakti a very spiritual & enjoyable experience and a very special thank you to Vimalbhai who creates the beautiful moments via video and photos.
Excellent feedback received
The bhakti session on 26th June 2019 was really uplifting for all the participants. Thank you for choosing the appropriate stavans and dhuns. The melodious voice of all the singers made the bhakti equally pleasurable and spiritual. This was well evidenced by the fact that the congregation participation was joyuous and the bhakti was observed without side conversations, everyone listening and singing.
Thank you for observing the appropriate protocol because we had a recent bereavement of a young person, Dipesh. His dad was present and told us he was really touched. His mum thanked us that we all remembered Dipesh.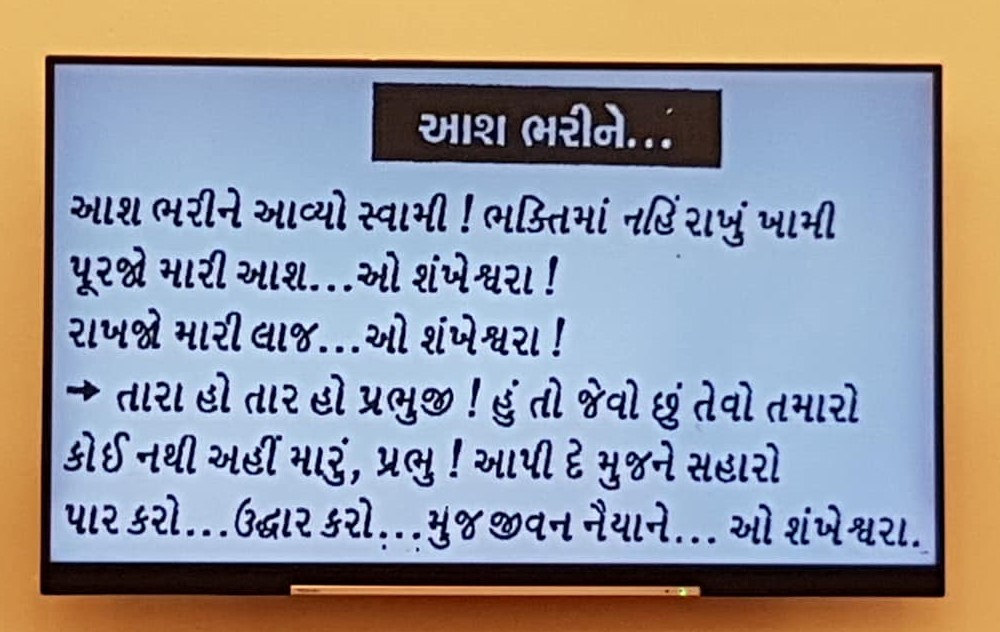 The timing was impeccable and the sound system worked! well. The innovation of displaying the stavans on the screens was well appreciated. Our thanks to all the musicians and singers, the photo/videographer Vimalbhal and the screen display handled by Dilipbhai. Our thanks extended to many other volunteers who work tirelessly behind the scene for setting up the hall and then clearing away at the end.
Thank you all. – Varshaben
---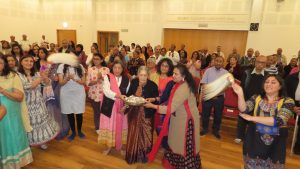 Come and join us at our next Bhakti event on 31st July 2019