Bhakti sandhya at Oshwal EKTA Centre on 27th Mar 19 was sponsored by Parivar of Late Ratilalbhai Karamshi Shah and Late Shantaben Ratilal Shah – haste Dakshaben Mahishchandra Shah. Again a great evening where we had a lot of new people come to the bhakti . Everyone was totally immersed in the bhakti and a number of them joined in the garba. Lots of positive feedback from both the parivar's family and the audience.
My utmost thanks and appreciation for everyone who help make the monthly bhakti a very spiritual & enjoyable experience and a very special thank you to Vimalbhai who creates the beautiful moments via video and photos.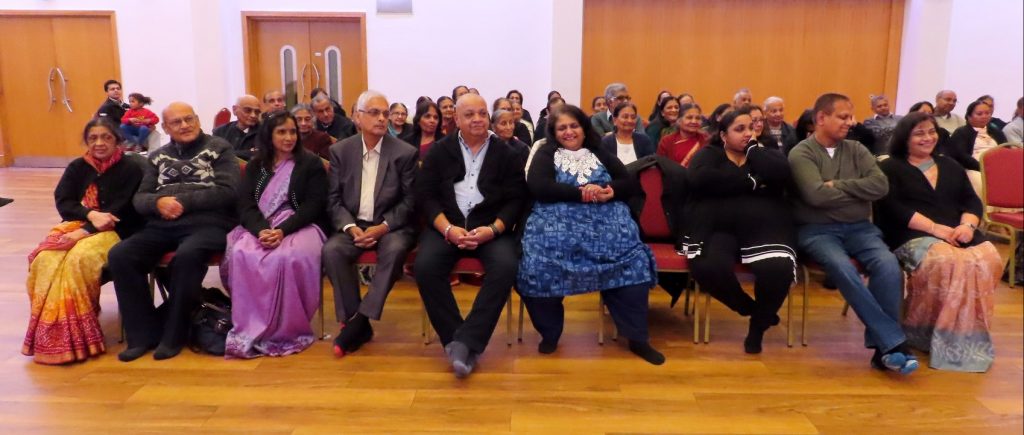 Excellent feedback received
We really enjoyed the experience of a bhakti with Maheshbhai and the band were great. Before each  song was sung, the meaning of it was explained which made us connect with it so much more. We really felt a great positive vibe throughout. And good feedback from the family. Thank you Maheshbhai and group for the experience we had.
---
Come and join us at our next Bhakti event on 27th April 2019