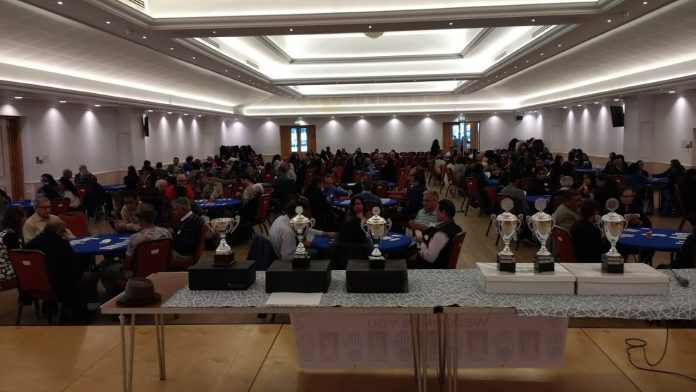 The 8th Annual Bhukhar competition organised by Northamptonshire Area was held
on 5th November 2017 at Oshwal Centre.
It was well attended and we had 64 teams each of 3 members. The day started early
by everyone having a hot breakfast. After the normal formalities the competition
started around 10 am and we played 5 games after which everyone had a delicious
lunch.
As last year the format was changed after lunch into two divisions, Premier and
Champions Groups. The 32 Premier teams from the morning competed for the main
trophy and the Champions teams competed for the other trophy. We played a further
4 games after which the winners were decided.
We had masala tea and biscuits after the final game and was followed by prize
giving.
There was a prize for the youngest player this year who was 13 years old. The
overall winner was a team who actually won all their games which was some
achievement.
Everyone who attended had a wonderful and enjoyable day.
Premier Group
 1st Prize Team Pokerface Kaushik Shah, Rashmita Shah, Surbhi Shah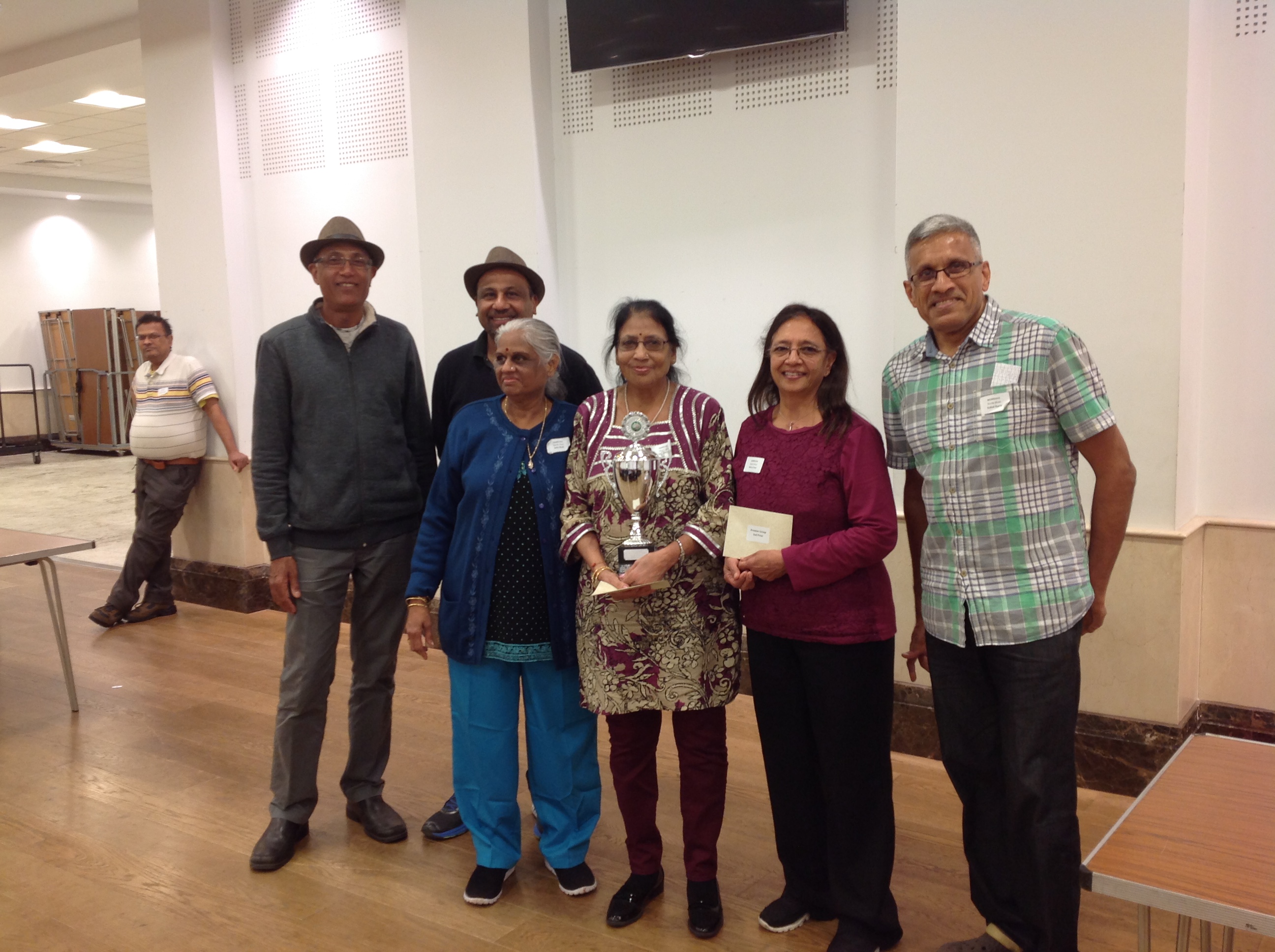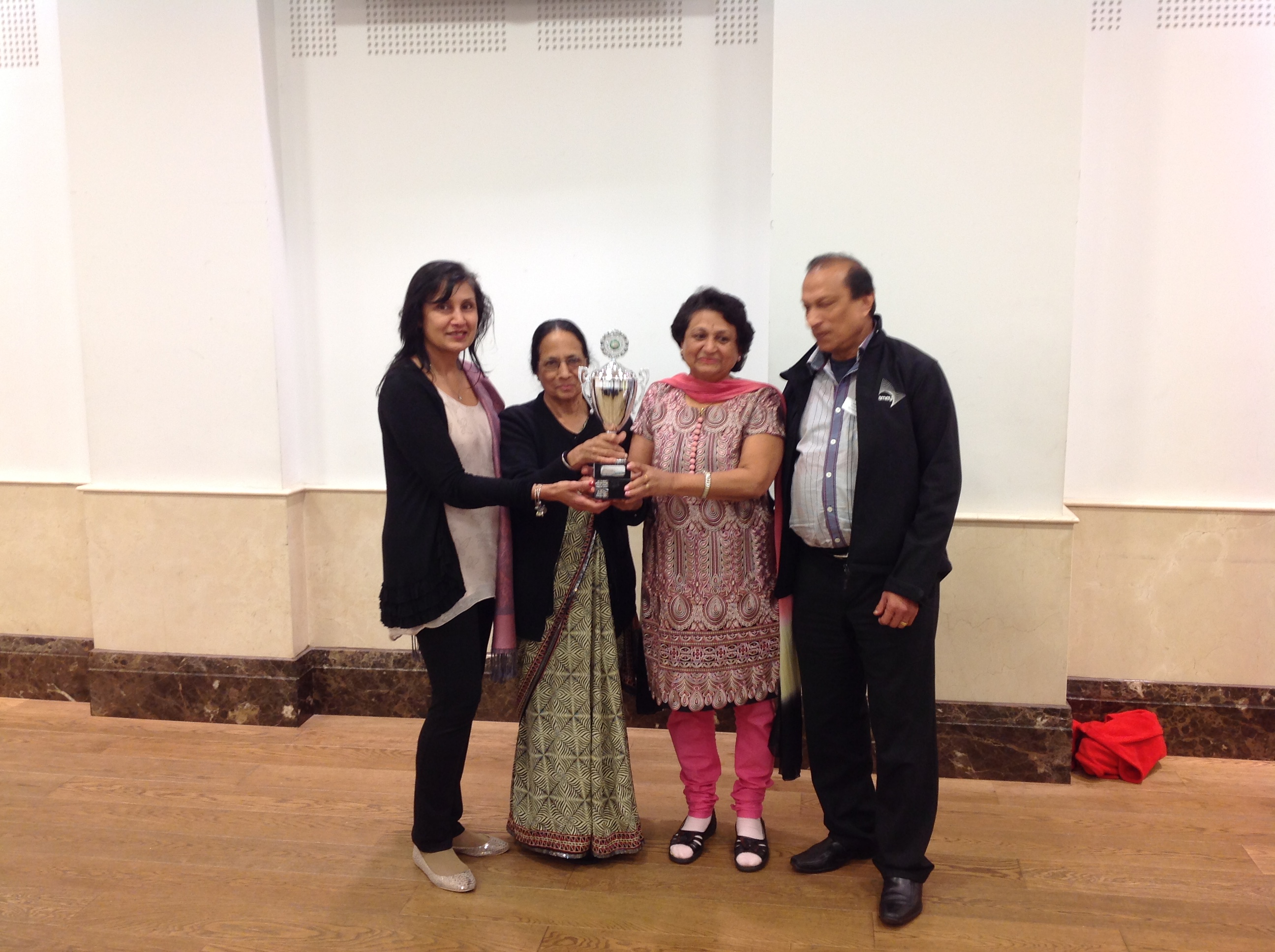 Champions Group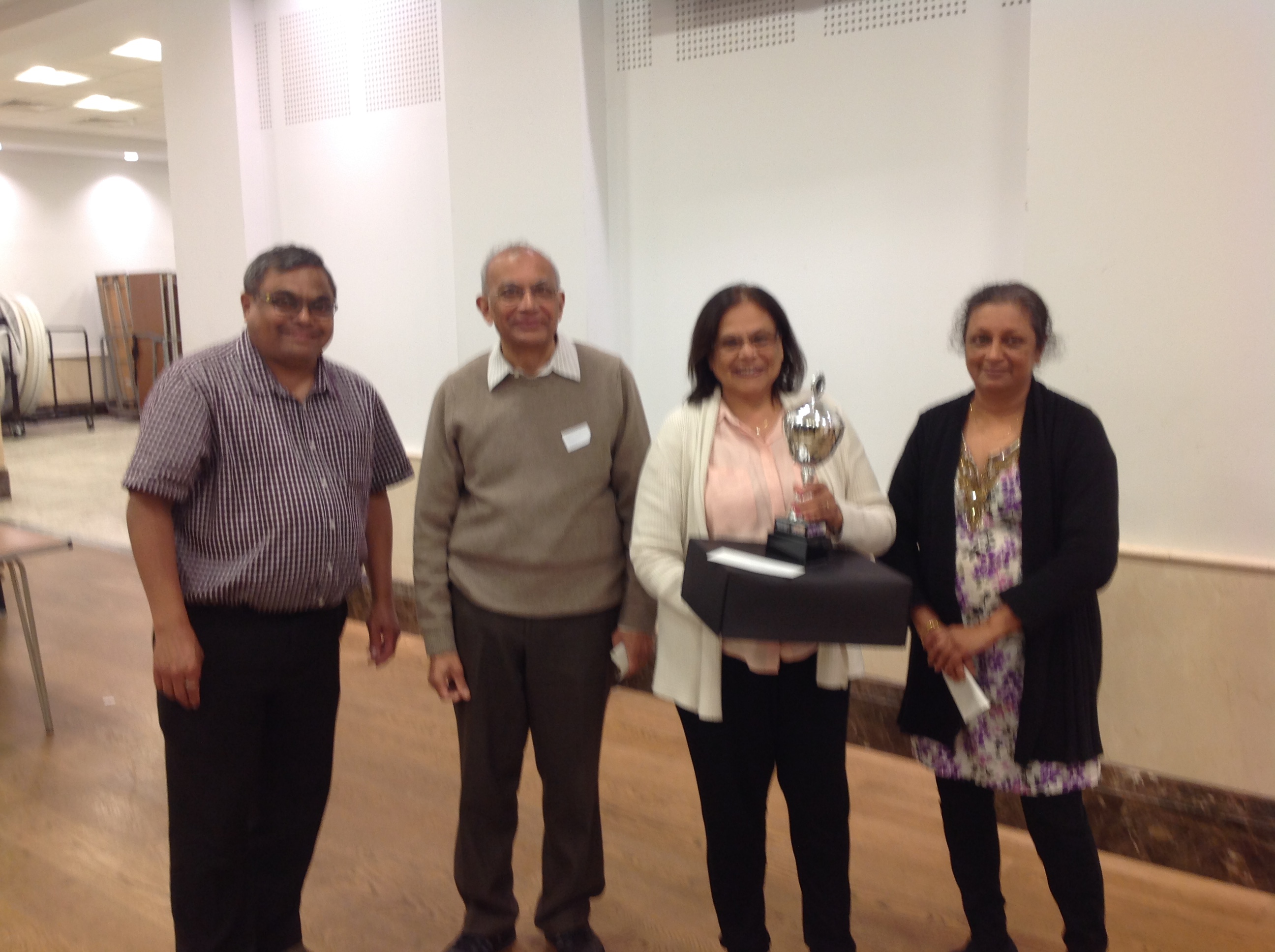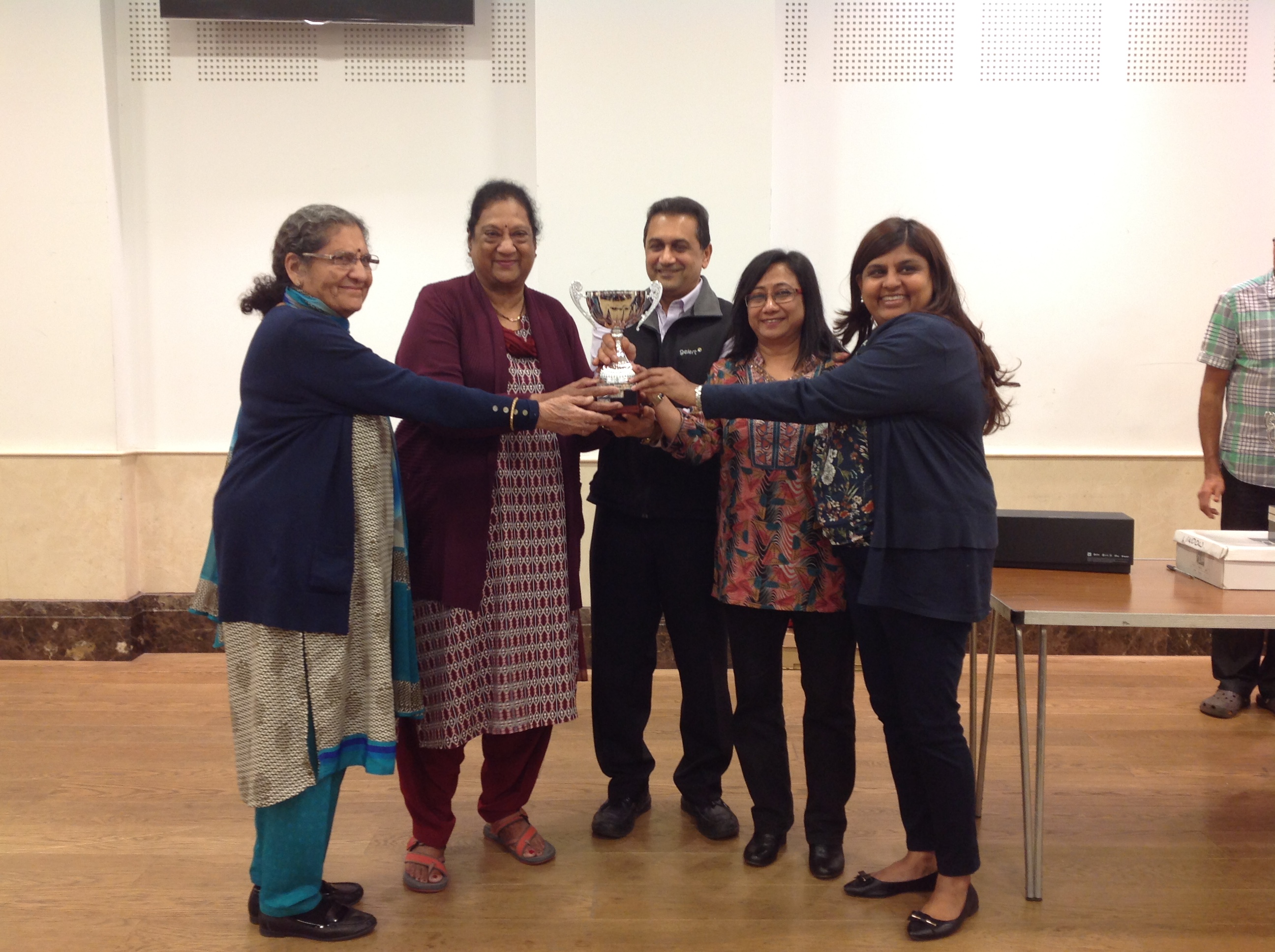 For more photo's of this entertaining event please click here