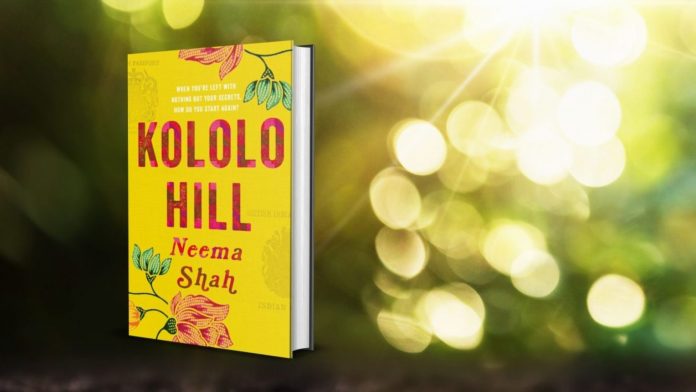 Blog by Anneka Shah
Kololo Hill is a book that I believe all Oshwals, young and old should read. It tells the story of the expulsion of Asians from Uganda under the rule of Idi Amin during the 1970s, focusing particularly on one family's move from their life there to the UK. The novel was written by one of our own Oshwals, Neema Shah, who has elegantly put our community's history to paper, and made sure our stories are not forgotten.
The book was published in February 2021 and has earned many writing prizes, as well as amazing reviews all round. Nikita Gill's review says: "Devastatingly beautiful…every sentence is a revelation." This greatly mirrors my feelings towards the book. The storyline is truly moving and each time you think the worst has happened, another shocking twist comes along. Whilst it is a work of fiction, we must remember that the struggle the characters experienced in the book is one that many people truly did live, including perhaps our own parents and grandparents.
Aside from the gripping events, the novel's immersion in our culture makes it particularly relevant. For example, my favourite foods like kachori and samosa are also devoured by the characters in the book. Gujarati words appear in the natural way our family speaks them – with some Swahili mixed in! The customs the family engage in are those that we have grown up with – jamvaanus and afternoons going beswaa at relatives' and friends' houses. This gives a young reader like me much to relate to and reminisce about in the novel, whilst at the same time providing the opportunity to learn about what our community had sacrificed and lost long before we were around.
Furthermore, the book transports you to Asian life in Uganda and 1970's London, both places I have personally not had the opportunity to experience (yet!). It provides an opportunity for the reader to travel through time, space, and history, which I believe is invaluable during the times we are currently living in.
Each sentence paints a picture in your mind, and the style of narrative, which relies on the viewpoints of the different characters, makes you feel like you know each of them personally, allowing you to understand the inner struggles individuals face, not just the facts of history that one might find in a textbook.
All I can conclude with is a plea for more books like this. They give light to our complex yet important history, which is an integral part of each one of us, that we must share and remember for years to come.
Is Kololo Hill on your reading list? What did you think of the book? Would you like to see more books about our community's history? Share your thoughts with us via our social media pages! 
Photo Caption: Neema Shah's debut novel, Kololo Hill. Photo Credit: neemashah.com