SATURDAY 10TH FEBRUARY 2018 – OSHWAL CENTRE, JAMNAGAR, GUJARAT, INDIA – CANCER SCREENING STARTS AT THE OSHWAL MEDICAL CAMP!
A second day of profound inspirational stories at the Oshwal Medical Camp. Meet Chhaya, 26, who had never received proper treatment for her legs, and had been forced to drag herself along the floor for most of her live. With her father passed away and other sisters married and no brother, she was determined to get more mobile and help her mother. Helped by Dakshaben, UK volunteer to be fitted with new leg supports, and further more by Yogeshbhai, another UK volunteer who helped arrange continuing physio therapy and offered to pay costs so that Chhaya could have the right treatment which would transform her life.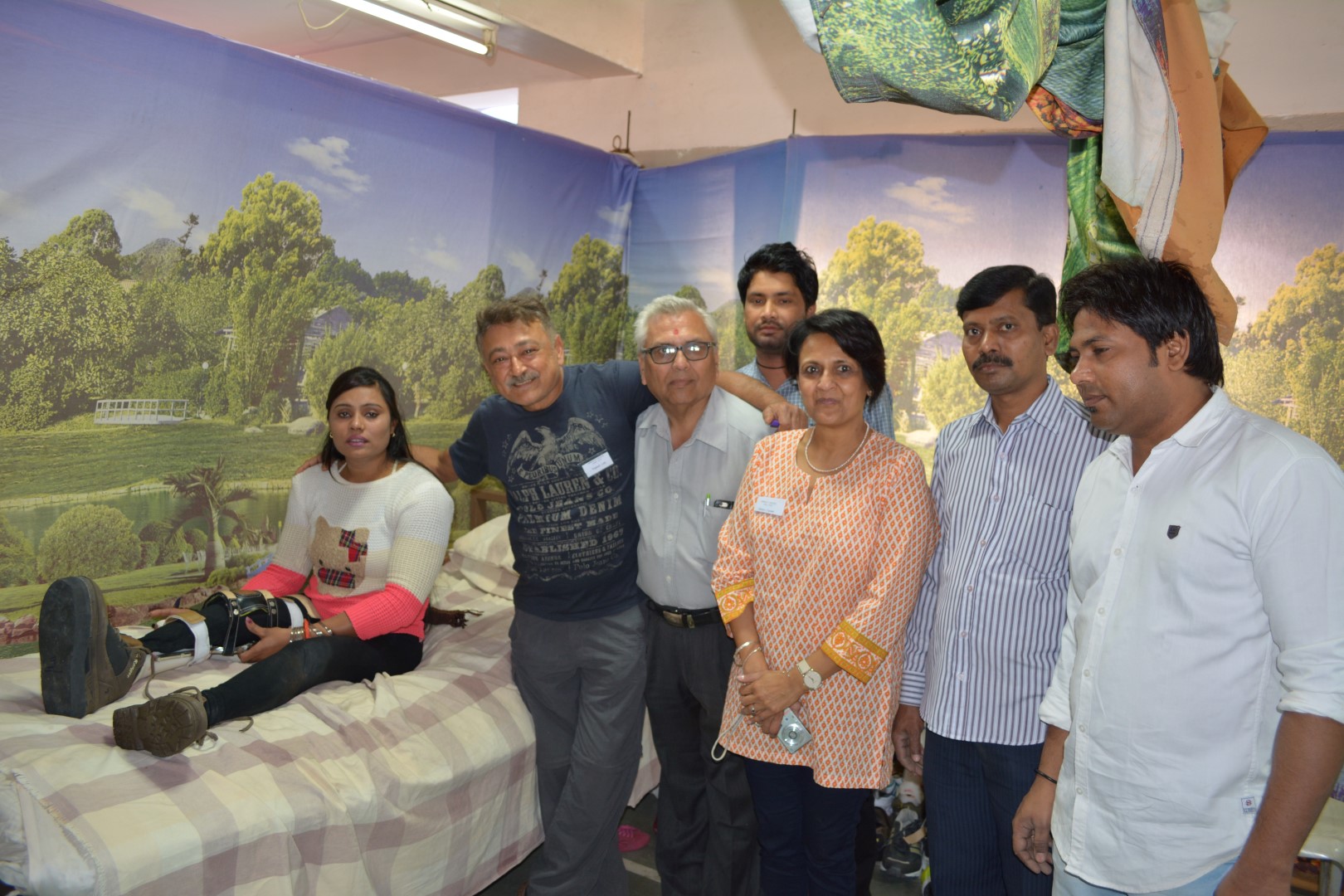 Meet Mustafbhai, a lorry driver who lost high right arm and left leg in an electrical accident. Yet despite his adversities he had a very positive outlook and said in Hindi during an interview, "that regardless any disabilities anyone can achieve anything they want." Bakulbhai, UK volunteer helped him get fitted with a new leg.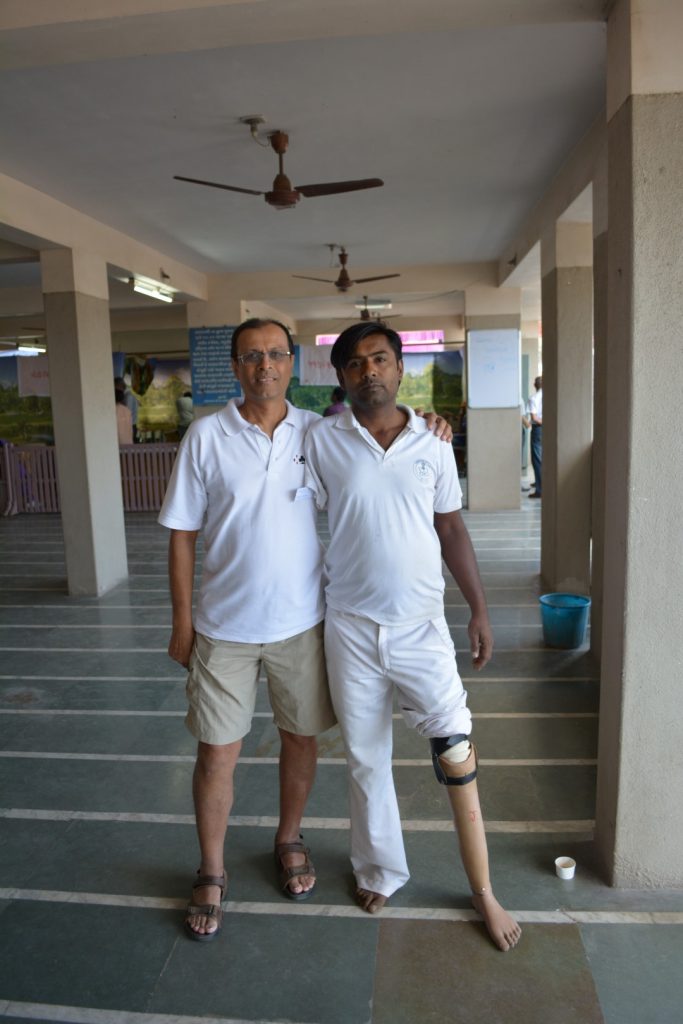 Volunteers throughout the day worked hard in all areas of the Oshwal Medical Camp, giving out hearing aids and helping with the eye clinic. Deepakbhai, UK volunteer work tirelessly throughout the day at the eye clinic managing hundreds of patients and helping co-ordinate the clinic.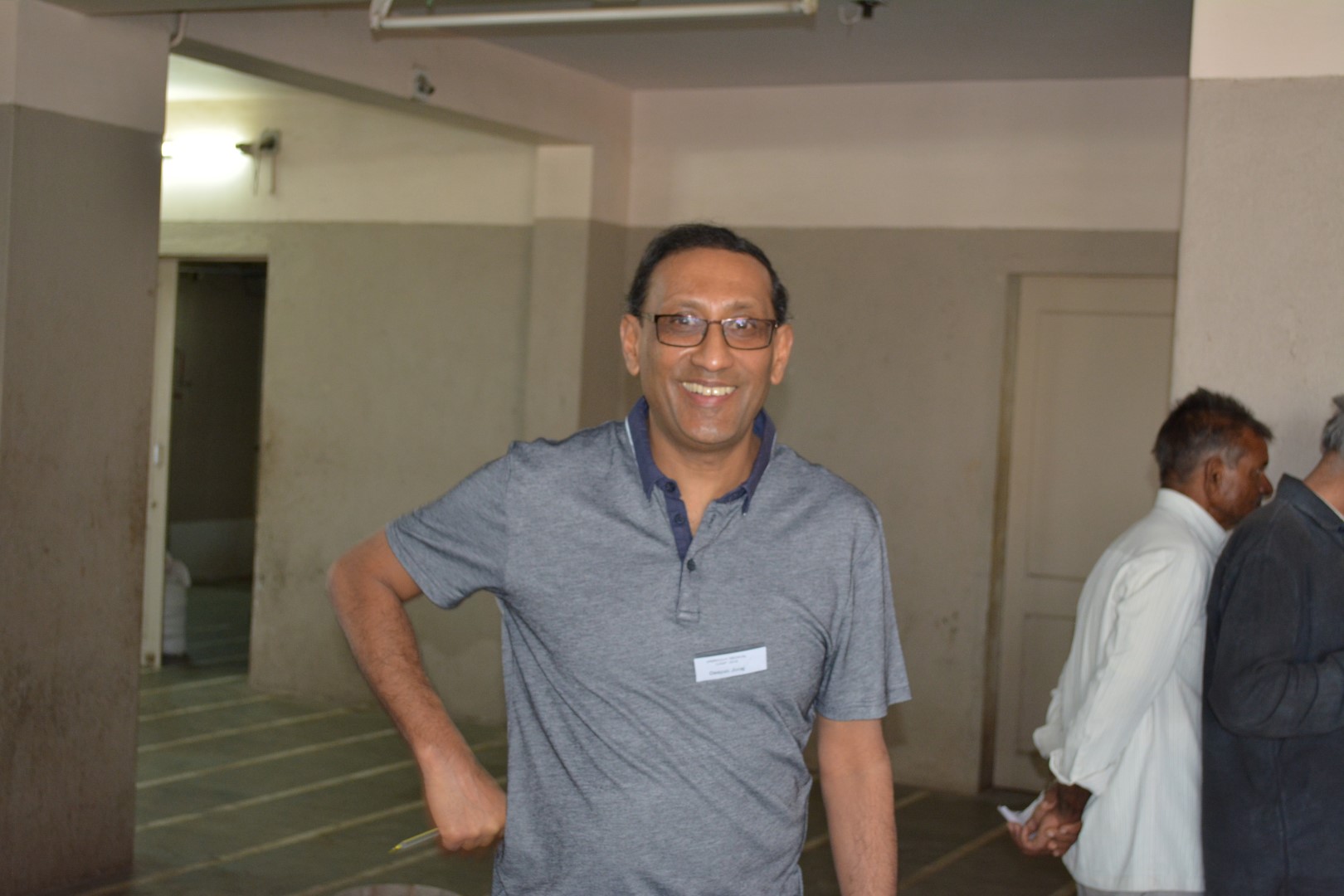 Dr. Aarti, Bhavniben, Mayuriben and Priyaben, all UK volunteers, were helped by Seemaben, Poojaben and several other volunteers from India at the cancer screening clinic. A mobile bus unit was brought over, with equipment for testing. Rooms were set-up for Cervical, Mammogram and Urology screening with Doctors coming from Ahmedabad, Gujarat to help.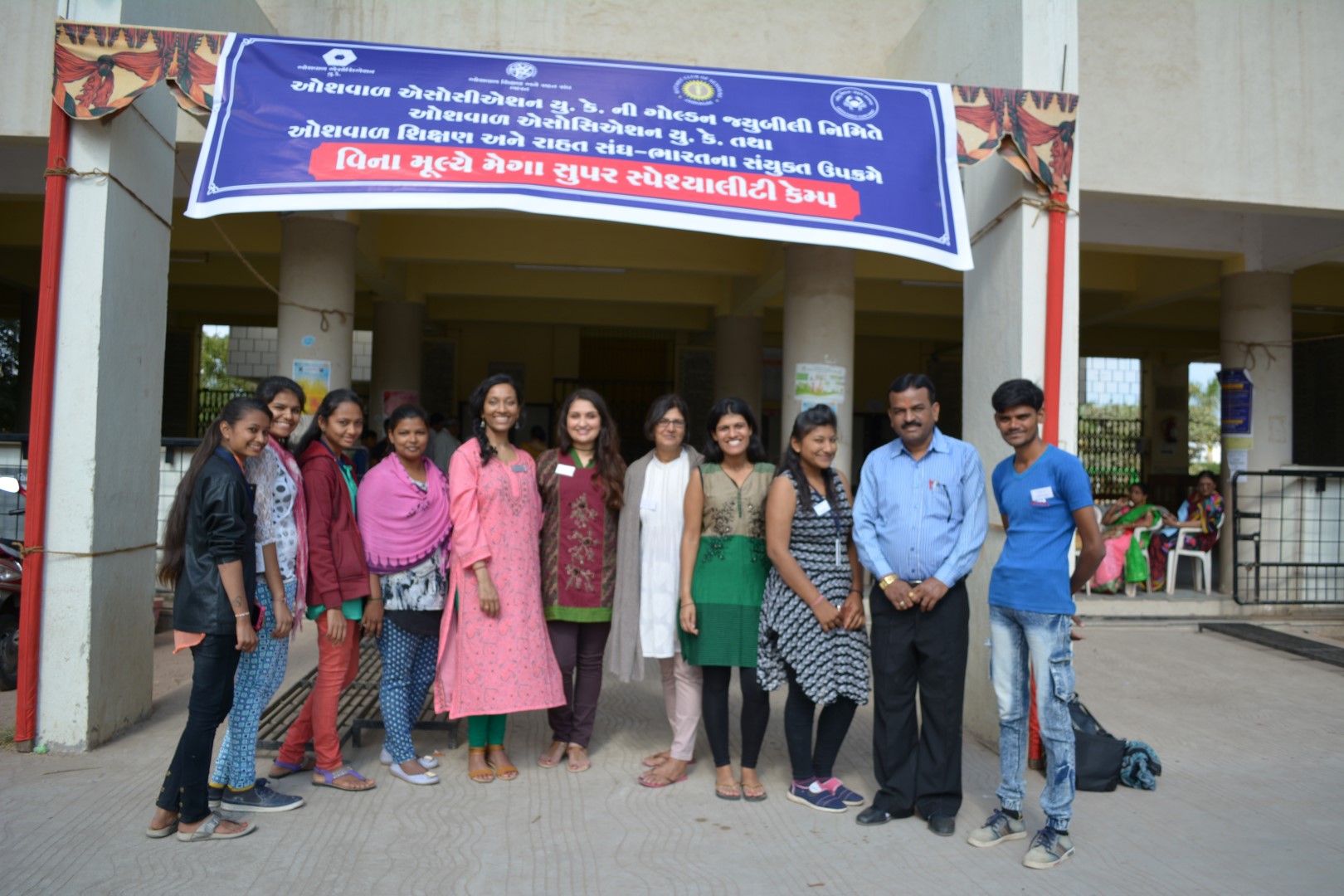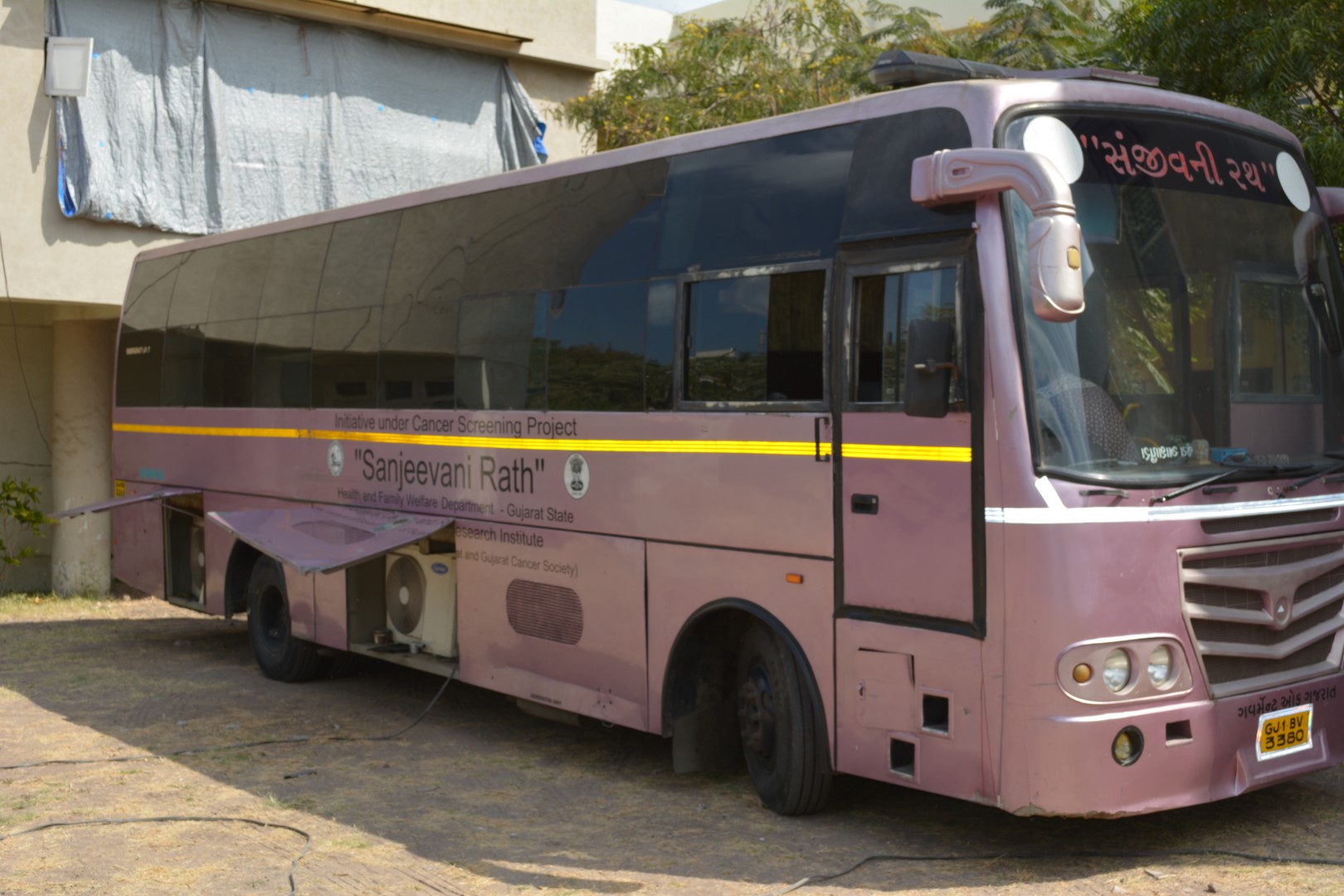 To see more pictures from Day 2 of the Medical Camp, click here.
---
Back to Medical Camp page.