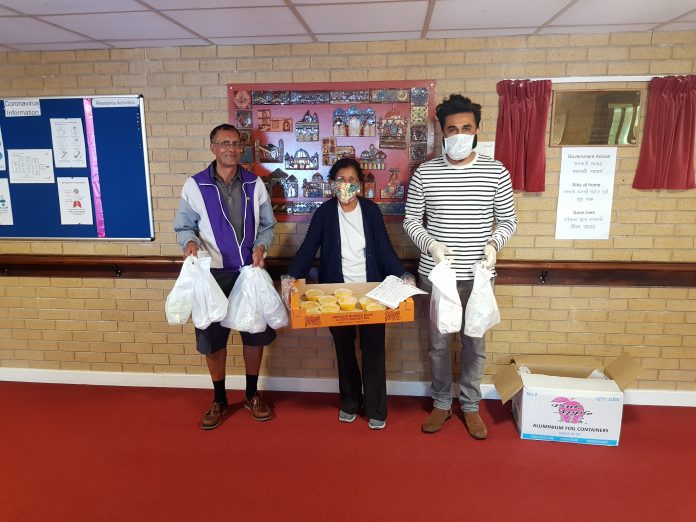 ASHA DEEP PROJECT FOR NORTHAMPTONSHIRE
Report by Jagruti Patel – Northampton Coordinator for Asha Deep
Asha Deep project was set up in May 2020 in direct response to the Corona Virus Pandemic. A partnership of IHWO, NET, NREC, Pravasi Mandal, Support Northamptonshire, WDHA – It's aim has been to support the elderly and vulnerable members of the Asian communities in Northampton and Wellingborough. 5 key services were provided;
Asian vegetarian meals
Food parcels
Accessible information in various Asian languages
Welfare guidance support
Befriending/well being services
At the end of the initial 3 months thanks to the amazing support of volunteers Asha Deep
delivered 1147 meals to 76 members of the community
supported 37 members with welfare guidance support
provided wellbeing and befriending support to 32 members of the community
Ushaben and Ashokbhai Shah have played a pivotal role in Asha Deep's achievements to date. Their absolute commitment and dedication has been recognised and greatly appreciated by all at Asha Deep. For over 3 months they have collected meals from Wellingborough and delivered them to residents across Northampton. Furthermore, they have been instrumental in supporting Asha Deep in training up other volunteers to do the same.
Volunteers are key to the success of any such projects and we very much hope others are inspired by Ushaben and Ashokbhai. They and other volunteers have shared that it is in giving that we receive.
We would love to hear from anyone who would like to get involved in the project – there are a number of areas that are being developed and different skills set, knowledge and experiences would be greatly welcomed. Please contact Jagruti on 07984634718 for further details of the project and volunteering opportunities.