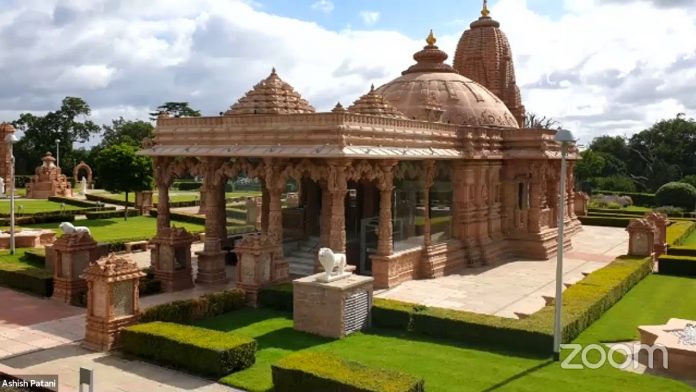 Sunday 5 July 2020 from 2pm
Join us for an important webinar with Q&A for coronavirus update
This is a live stream event and you will be able to watch on the Oshwal YouTube channel. No registration is required.
Speakers
| | |
| --- | --- |
| | |
| Dr. Bharat Pankhania | Professor (Dr.) Mahendra G Patel |
Dr Bharat Pankhania has widespread experience of advising on national communicable disease control action plans at national and international level, as a senior Consultant in Communicable Disease Control.
Dr Pankhania's experience includes: Pandemic Influenza outbreak planning and major plan testing exercises. Dr Pankhania was immersed in and contributed to the Ebola and SARS surveillance and control methodologies, specialist screening methods at ports of entry. As lead investigator, Dr Pankhania became an expert in investigating clusters of Tuberculosis. Also investigated complex outbreaks of Legionella.
For more details about Dr Bharat Pankania, click here.
Professor (Dr.) Mahendra Patel is a senior academic and pharmacist with research interests largely in pharmacy practice, improving medicines adherence in health and health inequalities within the Black and Minority Ethnic (BAME) groups and deprived communities.
He is an elected member of the Royal Pharmaceutical Society as an English Pharmacy Board member, subsequently Assembly Member and Treasurer at the Society involved in supporting and helping to advance research, education, science, and practice nationally and internationally.
Mahendra has for many years been involved with NICE in various capacities, advising on various committees in helping to drive forward evidence based practice and became the first ten healthcare professionals in England and Wales to become Fellow of the National Institute of Health and Care Excellence (NICE) 2010-2013.
Mahendra has been a senior and active member of the South Asian Health Foundation (SAHF) for over two decades. With the British Heart Foundation (BHF), he has been a huge supporter of its research, charity, and fundraising activities.
He is now the first to be awarded an International Fellowship from the Indian Pharmaceutical Society and also an Associate Member of the British Association of Physicians of Indian Origin (BAPIO) and is highly active in promoting the issues of equality, diversity and inclusion within the NHS and other health organisations.
For more details about Mahendra Patel, click here.