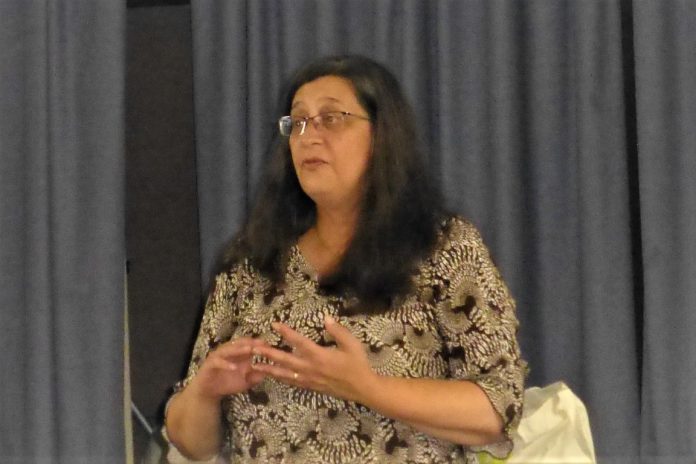 By Sarah Hughes from Alzheimer's Society – Saturday 21st July 2018
We had over 40 members attending on this extremely warm and sultry evening which started off with a light meal of bhel and refreshing falooda between 7pm and 8pm.
Sarah Hughes from the Alzheimer's Society accepted our invitation to give a talk on alzheimers / dementia. This friendly and informative session was aimed at increasing our understanding of dementia and alzheimer, and to think about the small things that we can do to make a difference to people affected by dementia within our community.
Sarah explained how the malfunction of different areas of the brain brings on the different types of dementia. She also explained how someone who is diagnosed with dementia is likely to experience a range of emotions. These may include grief, loss, anger, shock, fear, disbelief and even relief. They may feel afraid about the future, scared about moments of confusion and forgetfulness, and upset about the impact dementia has on those around them. It was a very informative talk and Sarah left details of where further information and support could be sought.
For the last hour after the talk, everyone decided to relax and catch-up with each other.
By Mona Shah
---
Back to Northampton Area page.