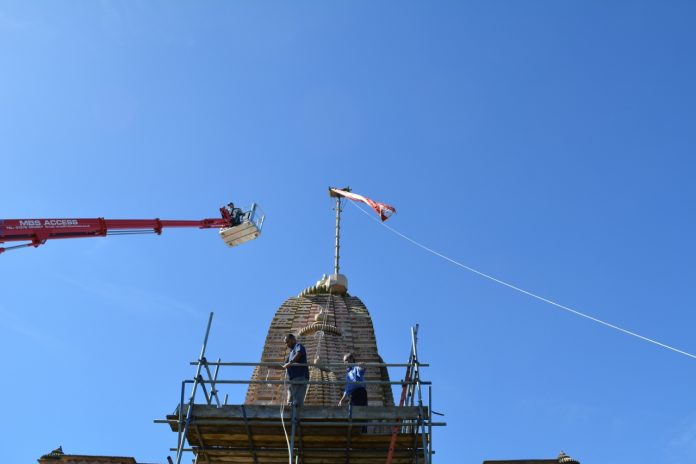 Check out more pictures in our Gallery!
---
Sun 11th Sept – 1pm
New Dhaja is hoisted up onto the Derasar.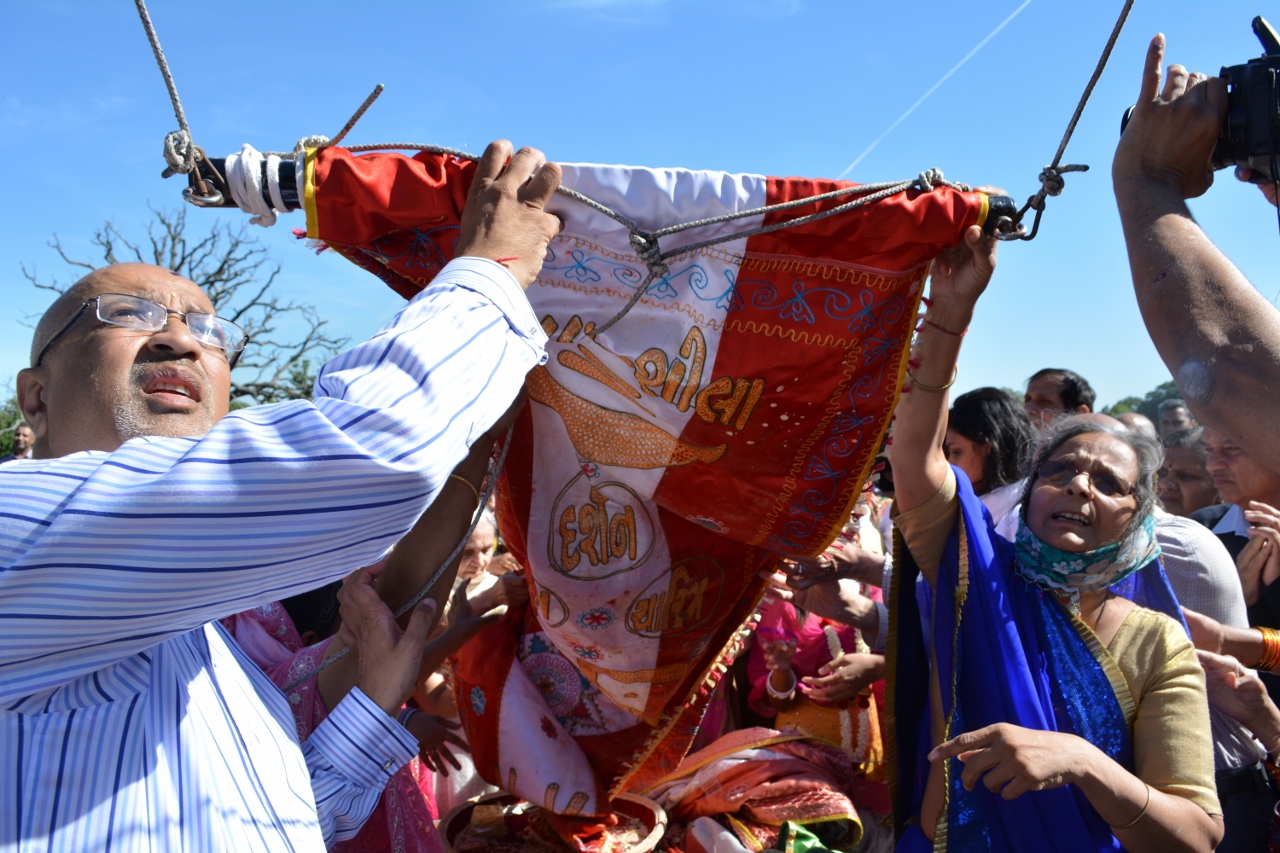 ---
Sun 11th Sept – 12.39pm
Jayeshbhai led prayers for the Dhaja, and then the new Dhaja was taken to the Derasar with great joy on a beautifully sunny day and hoisted up the Derasar.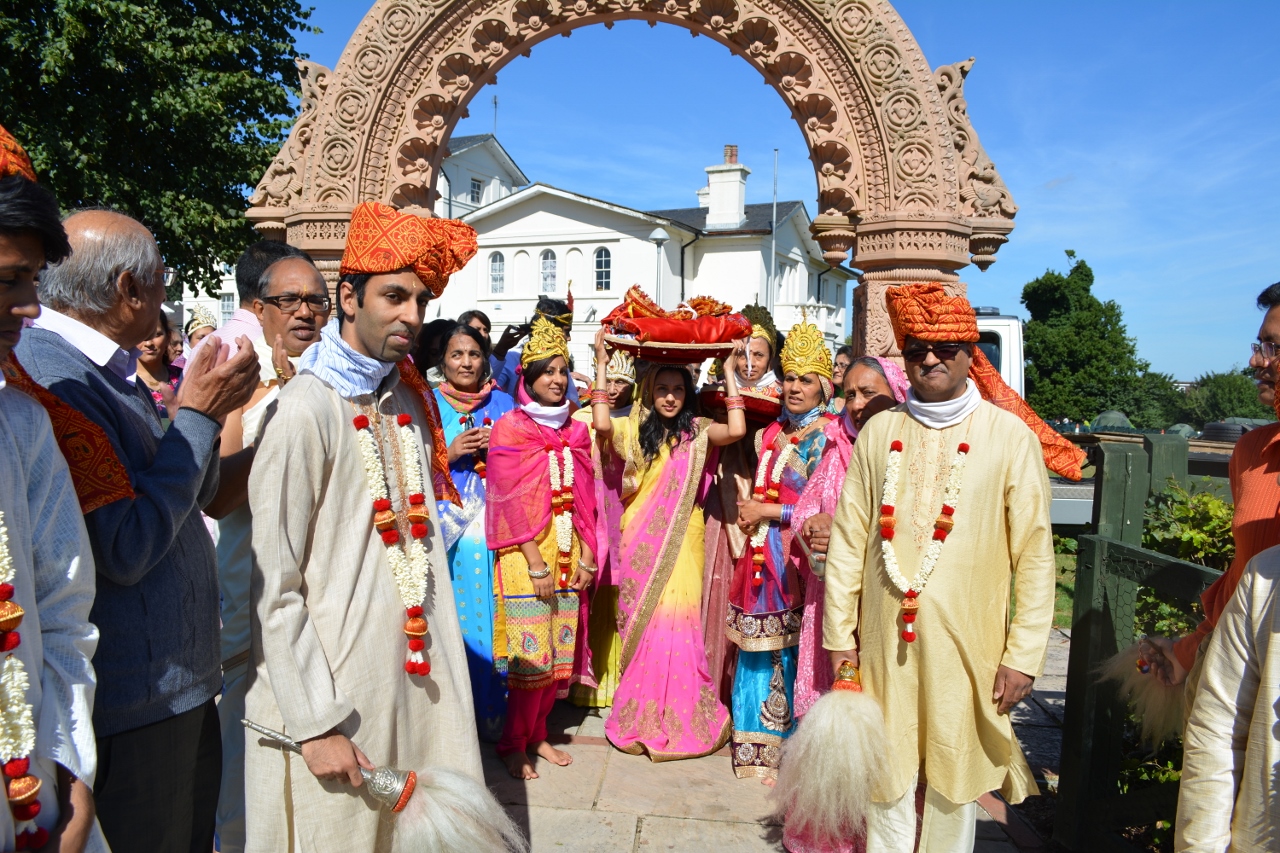 ---
Sun 11th Sept – 12.15pm
Tusharbhai introduced the Oshwal Walkers group, who presented a donation to towards the Oshwal Centre lift of £12,000. In total the Oshwal Walker group has donated £50,000 to the Oshwal Association, split £15,000 for Oshwal Shakti Centre, £20,000 for Oshwal South Area property and £15,000 for Oshwal Centre.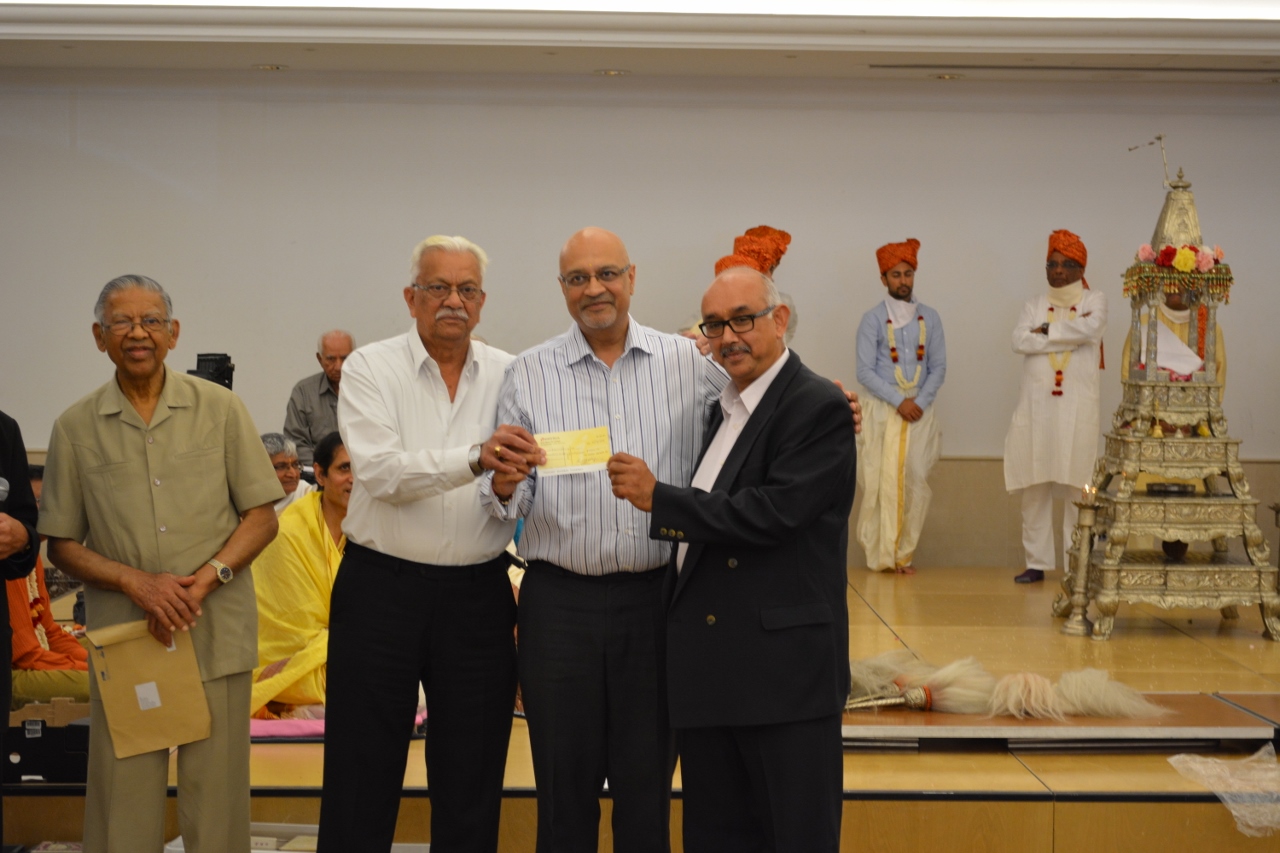 Sun 11th Sept – 12pm
Before the final prayers, Tusharbhai introduced Jayeshbhai to Oshwal Association & also did bohman for Dilipbhai, who has been doing pooja for the last year and a half in the Derasar, in the absence of a priest.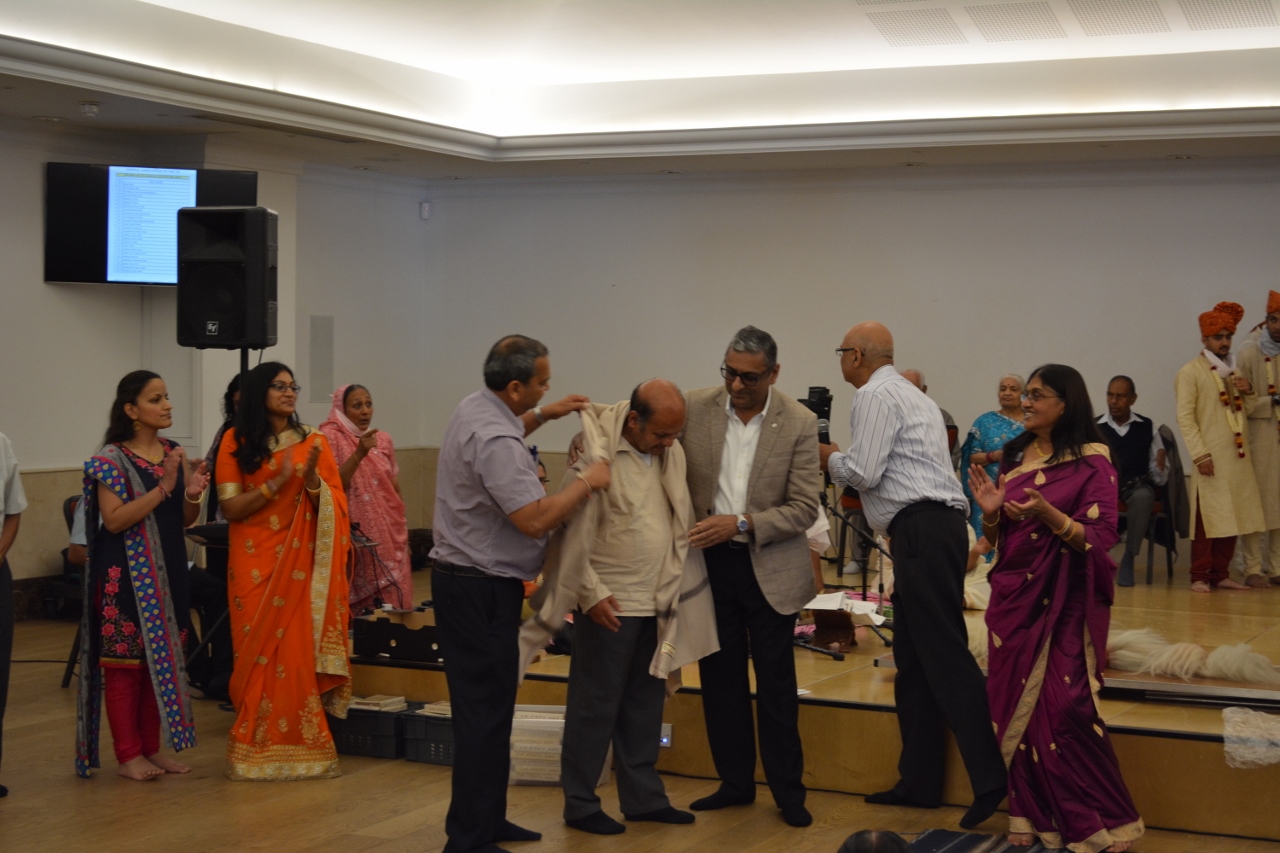 ---
Sun 11th Sept – 10am
Jayeshbhai leads the prayers for Dhaja Din pooja.