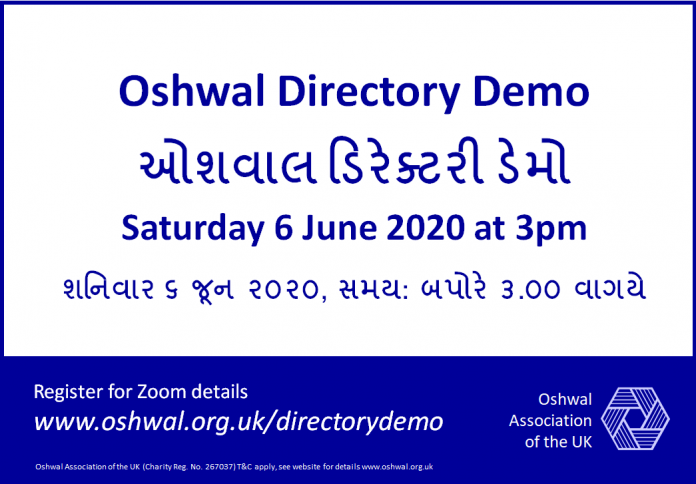 Saturday 6 June 2020 at 3pm
As you will know we have recently launched the new Oshwal Directory website. We thought it would be useful to do a demo on how to use the new website. The demo will be in English and Gujarati and cover all aspects of the new website.
How to login?
How to change password?
How to view verified entries?
How to view unverified entries?
How to request amendments?
How to view and add business listings?
How to view and add job listings?
How to view and add KismetConnect listings?
Register
This demo will only take place on Zoom and will NOT be live streamed. Register below to receive zoom joining details.
Registration is now closed.