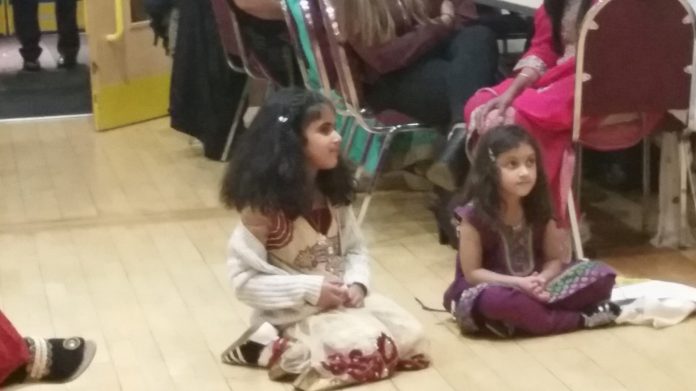 Diwali Get-To-Gather 2016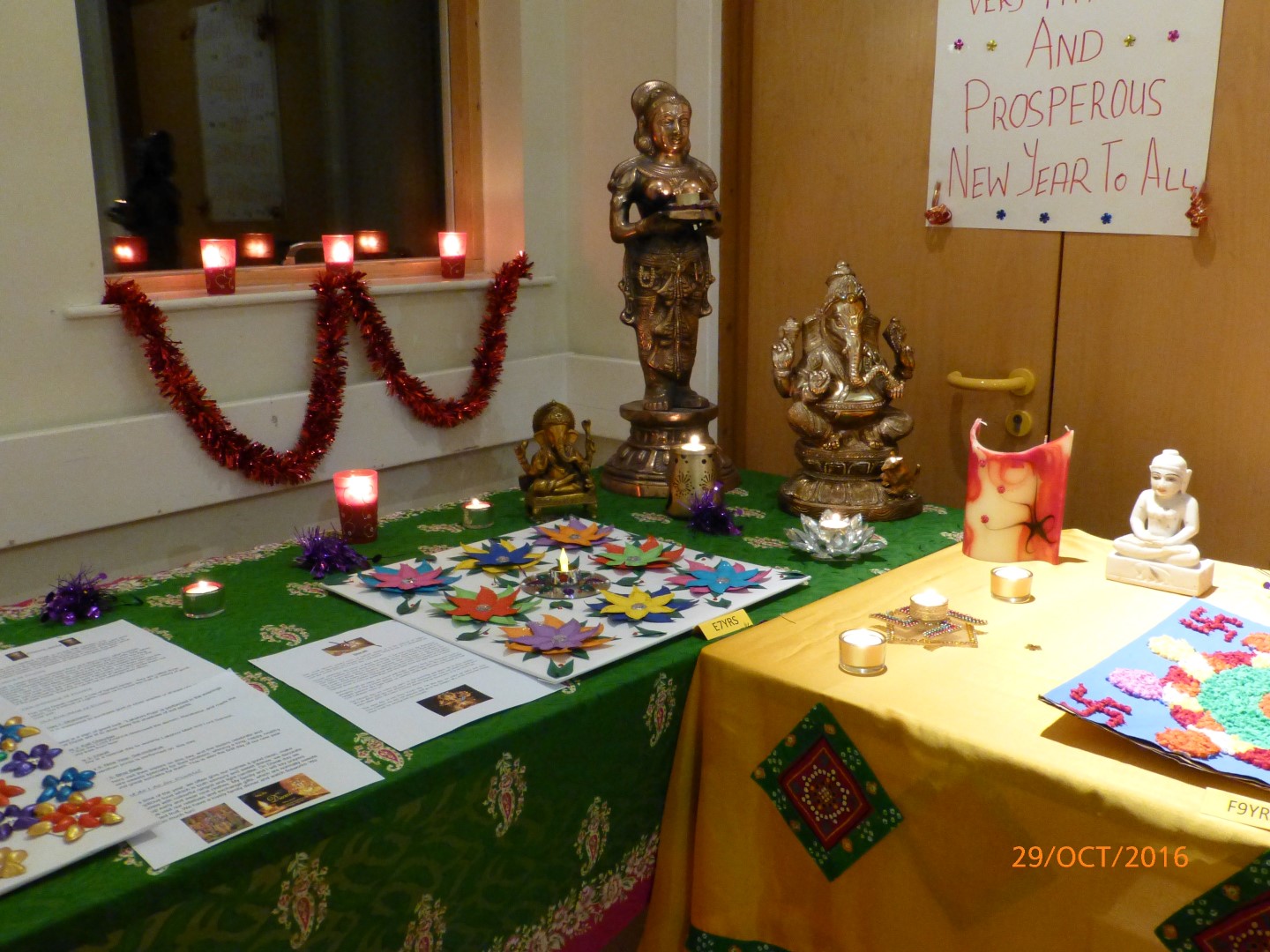 On Saturday 29thOctober we held Northamptonshire's annual Diwali get-together, children's rangoli and article on Diwali competition.  We had a respectful attendance of over 125 members.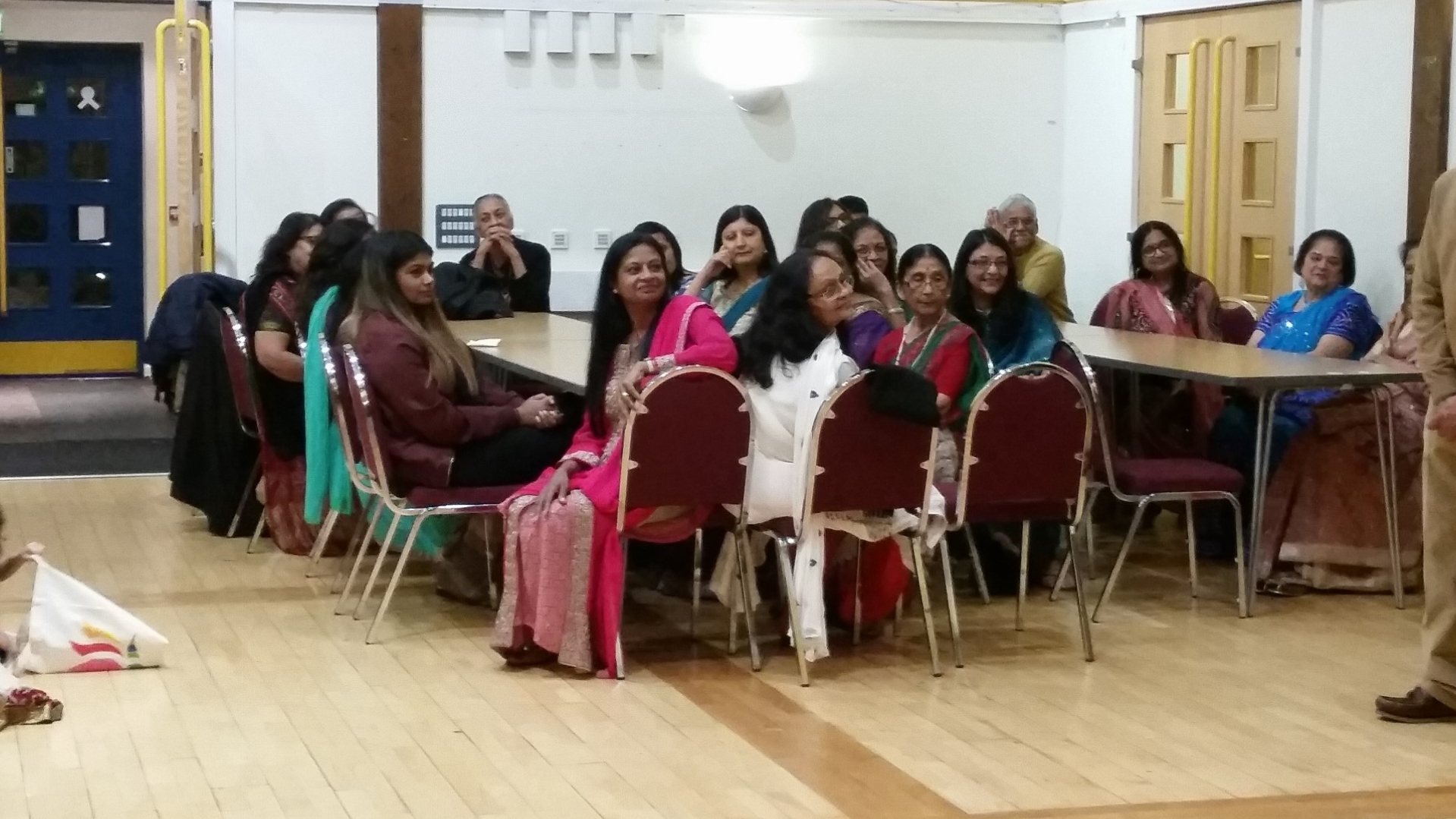 The rangoli competition for children was split into two levels –one being 5 years to 10 years and the second being 11 years to 17 years.  All the children were also asked to write an article about Diwali.  We had a total of 7 entries and the Committee decided to award each participant with a token of appreciation rather than try and pick winners – this decision was widely welcomed as it encourages more children to participate.
Essay's by children….
| | | | | |
| --- | --- | --- | --- | --- |
| Devina | Kiran | Rhea | Shriya | Tishna |
| | | | | |
The event started off with guests arriving from 7pm and the first half an hour was dedicated to meeting and greeting.  This was the ideal opportunity to look at the beautiful rangolis and read the write ups about Diwali.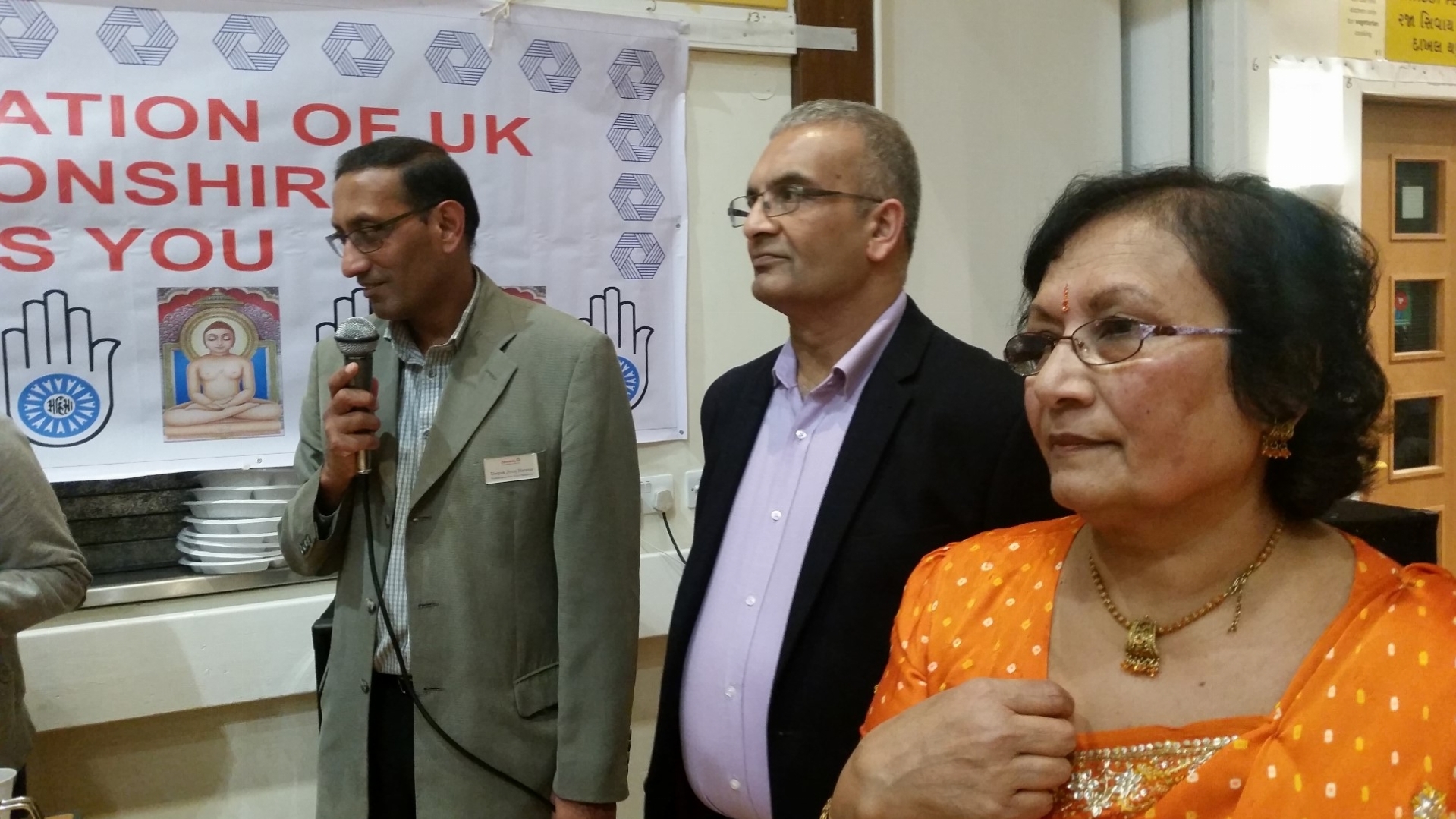 Deepakbhai gave a short welcome speech and a few announcements.  It was Hansaben's 75th birthday, she was presented with a vase of flowers to show our appreciation of the invaluable contribution she makes to our area.  Hansaben said a few words, when asked "when would she retire?" she responded "God willing, NEVER, because when you take the letters 'RE' out of the word 'RETIRED'  then you are left with 'TIRED' – not something she wants to face" – this particular phrase is one that desires reflecting upon.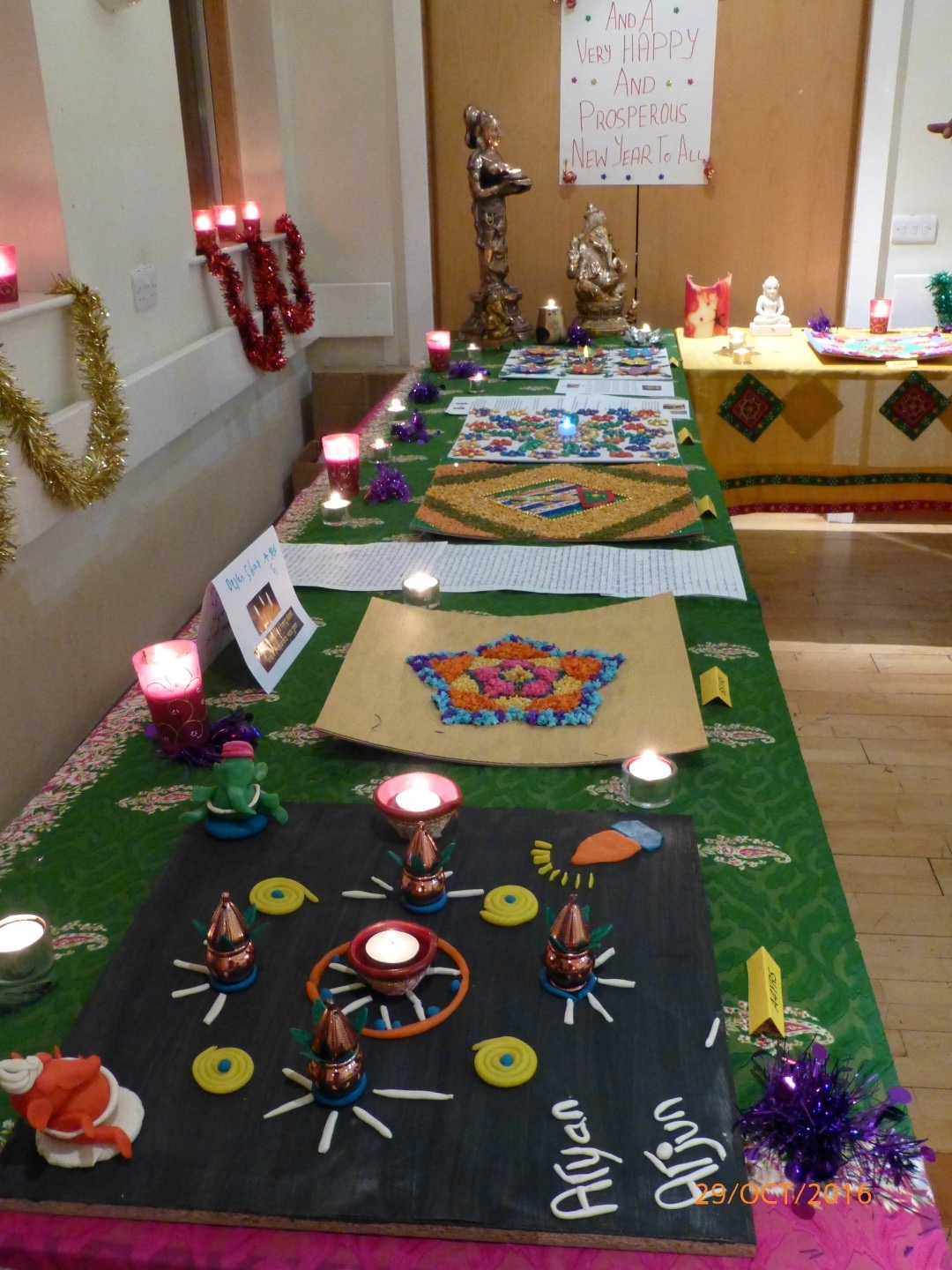 Each rangoli participant was given a token of appreciation and an opportunity to read out a bit of their Diwali write-up.  Some of the youngsters were very brave and stood up in front of over 100 people and managed to read a few lines from their articles.  Hansaben provided all the light refreshments.  There was ever popular jalebee, gathia, hot hot fried marcha and garam garam kachori and chutney to go with it.  A big thank you to all the volunteers who helped in the serving and clearing up afterwards.  We would like to thank all the volunteers, including the helpers in the kitchen.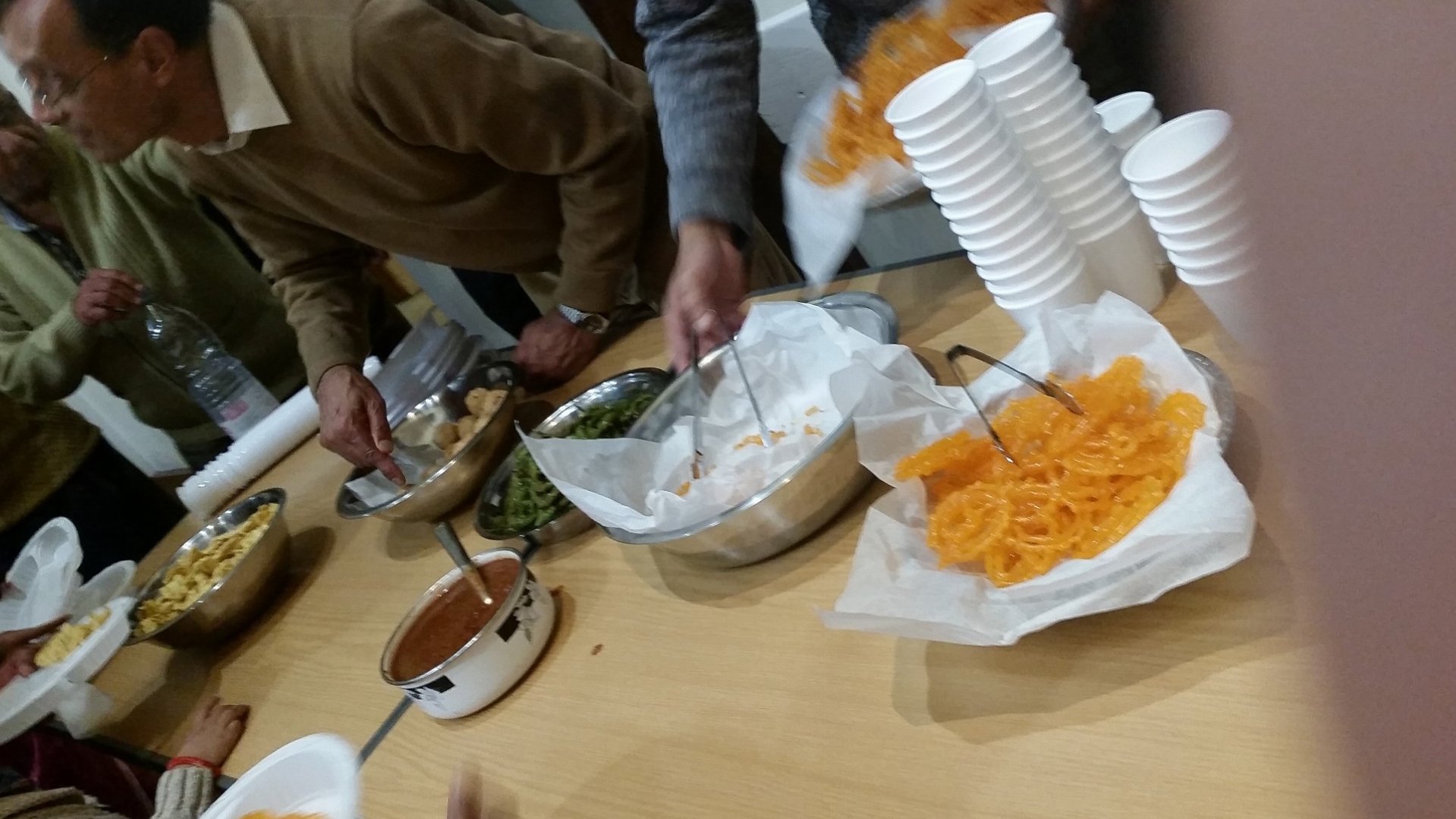 With some fuel in our bellies it was time to put our vocal cords to test.  Fulvantiben, Jyotsnaben and Nitish organised antakshri.  We had 7 teams and the game was split into various different rounds – for the first time ever we had a men's team too.  Throughout the various rounds of the antakshri the atmosphere was one of fun and laughter with a bit of healthy friendly competition between the teams.
Halfway through antakshri we had Rasmalai for desert.  This scrumptious desert was provided by Jyotshnaben Naren as it was her birthday.  Happy birthday Jyotshnaben.
Once the antakshri was over, it was time for some impromptu raas garba.  The evening came to an end at 11p.m.
We wish you all a very Happy, Healthy and a Prosperous New Year.
For more photos of the Diwali celebrations and the children's Rangoli pictures please click here.