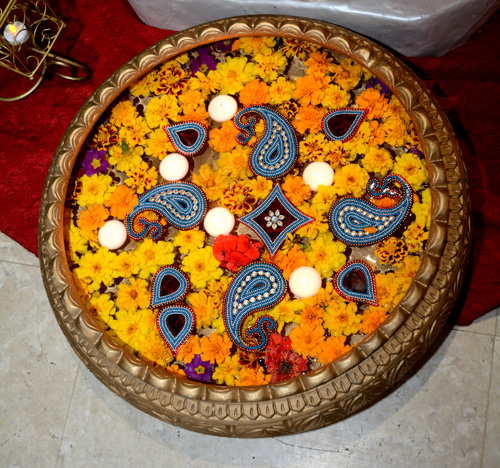 On 23 October, we held our Diwali celebrations at Ekta Centre. We had over 350 guests who thoroughly enjoyed the delicious lunch and music.
The attendees were welcomed with a drink of Tanga Uzi and ghoogras which were prepared in-house by our dedicated volunteers. Then they had chance to network while awaiting the delicious lunch of Karansahi Ladoos, Undhiyu, Bateta nu saak, Samosas with green chutney and Amli Chutney, Daal Bhaat, Mathias and Chaas. Later there was Mukhvas by Rekhaben as well as tea and homemade biscuits.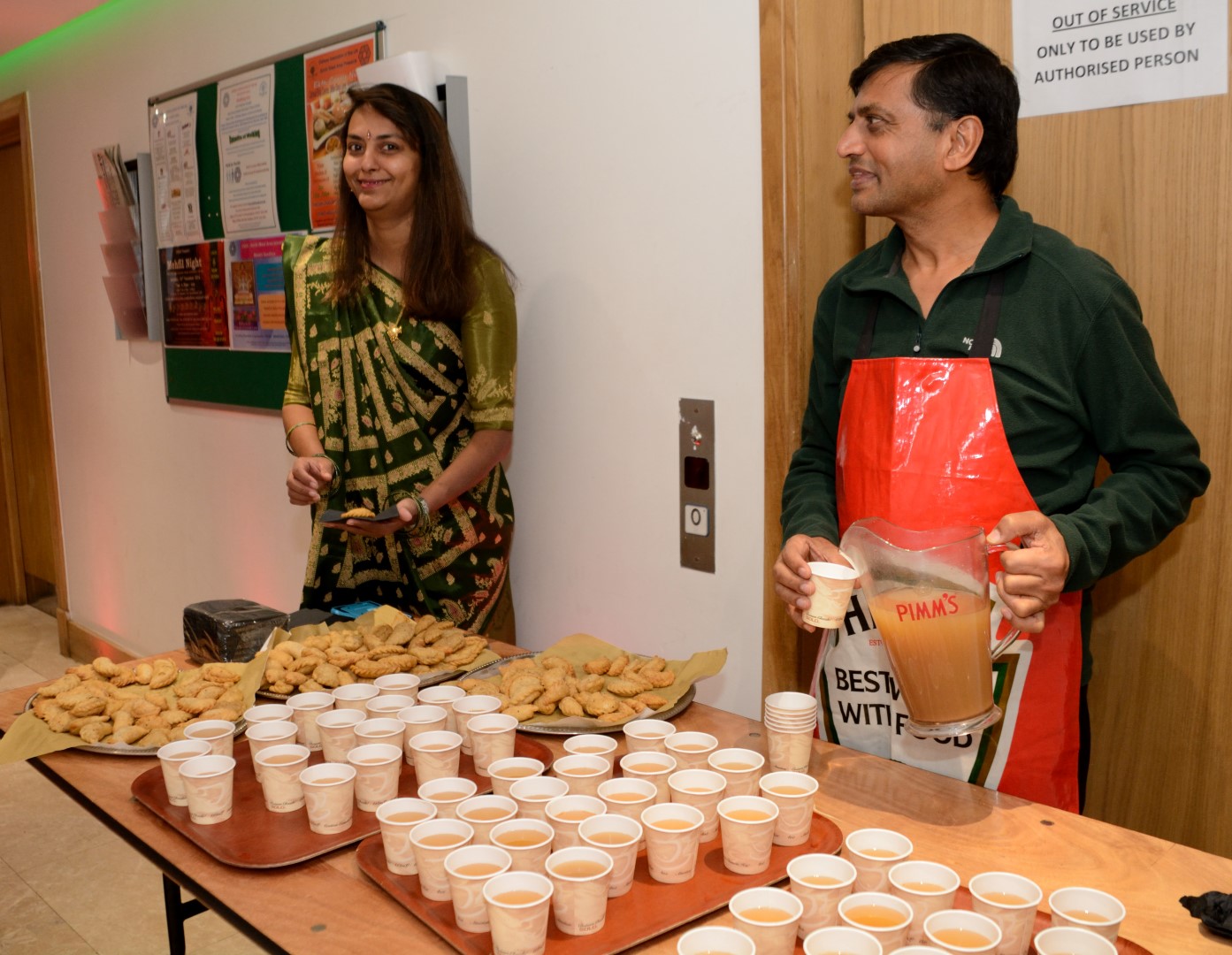 Diwali won't be Diwali without mithais. Our volunteers were busy from Thursday preparing mouth-watering Ghoogras and Karansahi Ladoos.
The music programme that was performed by Priyesh was excellent and thoroughly enjoyed by all.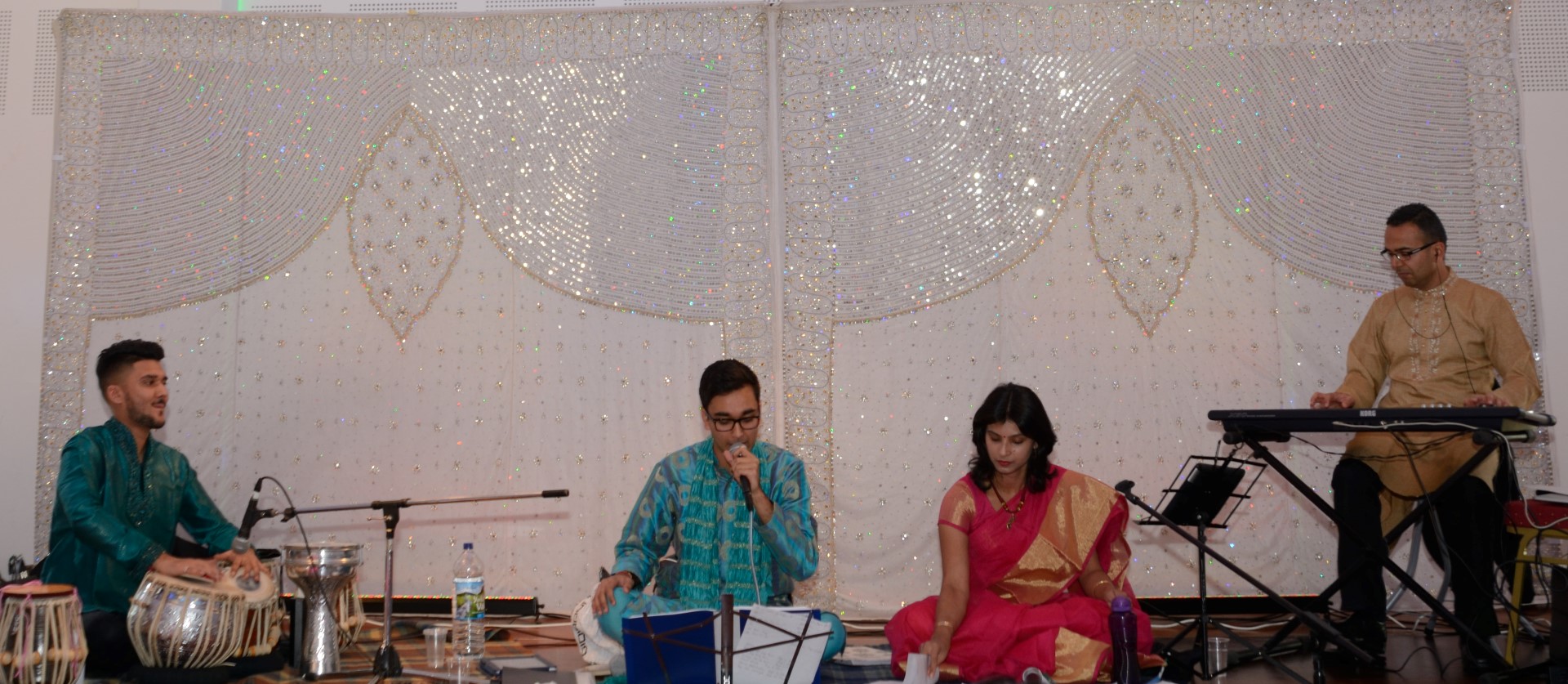 We would like to thank Shobhagbhai of Rosan Mandap for the decorations. The display of Rangolis on the board were done by Shima, Mita, Rakhee, Vina and Hina. The Rangolis on display in the thalis were done by our Monday Mandal attendees under the guidance of Bijalben, who does the classes voluntarily on Mondays after Yoga, with the help of Minaben, Pritiben etc. The Diwali cards on display were created by the Gujarati School children.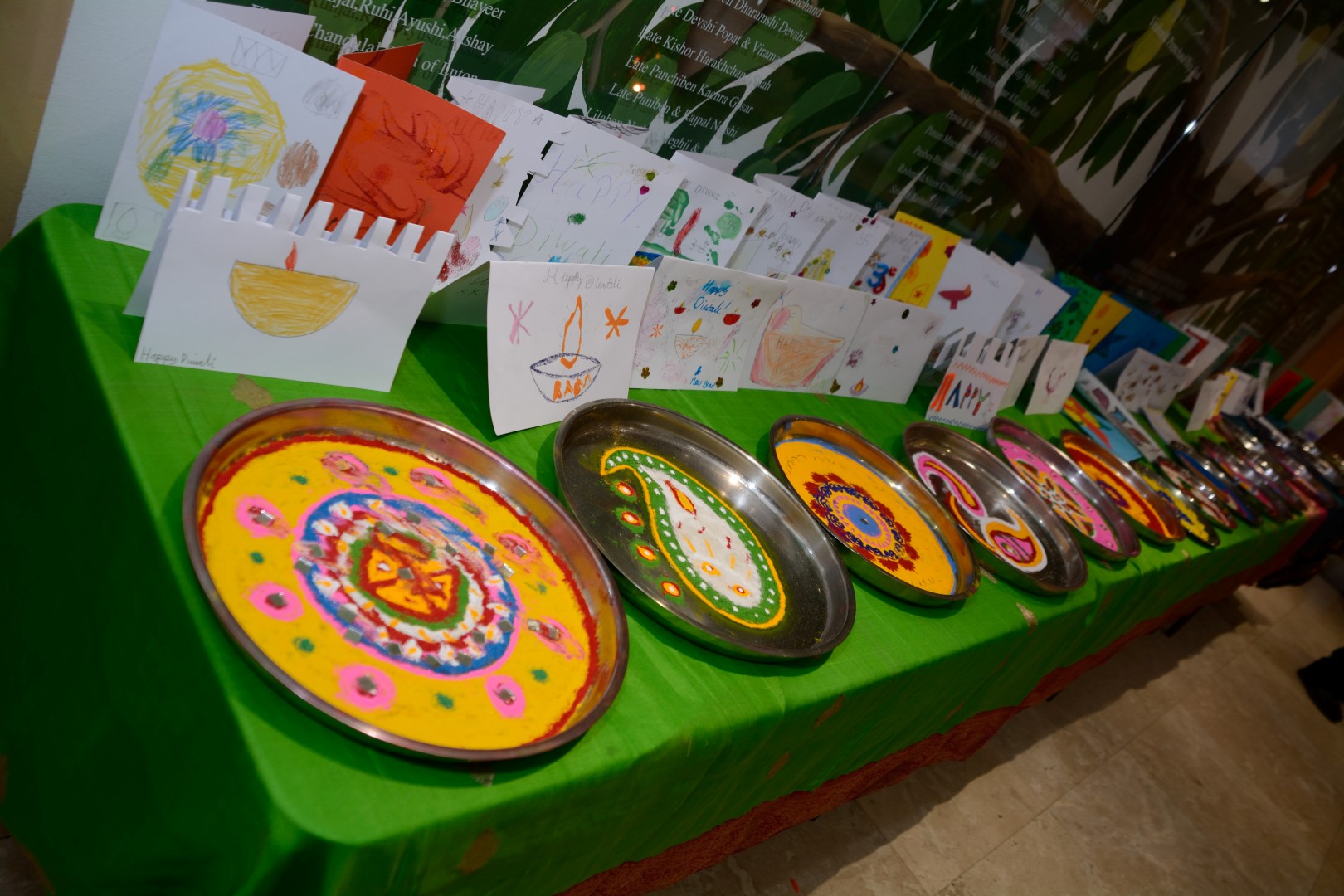 Also thanks to Kirtiben and Minaben who do the Yoga session monthly on Elderly Monthly Meet.
The big THANKS goes to all the volunteers who worked tirelessly to make the event joyful and successful.
Last but not least a very BIG THANK YOU to Vimalbhai who captured all the memories on the camera. You can see more photos here.
We wish you all a very Happy, Healthy and a Prosperous New Year.