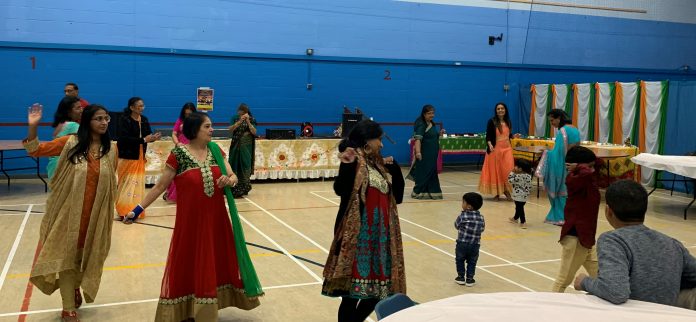 On Sunday 20th October 2019 Northamptonshire area hosted Diwali Party at Highfield Centre Wellingborough from 3:00 pm onwards.  It was a lovely dry, yet cold, October afternoon and we had over a 100 people who attended.
We had a display of 12 rangolis and some cards done by our young members.  This was the perfect opportunity to showcase some amazing talent our children have.
We started off the programme with Navkar Mantra and a two minute silence for those who are ill and those who have departed us.  Thereafter hot meal was served.  We had made Monthal, Channa Bhatura, Salad, Biryani, Raita and Chaas.
After the meal we left some time for the members mix and mingle.  Then we had music for raas garba.  Tea was served and the evening come to a close at 7:00 pm.
The meal was very kindly sponsored by Sandhyaben and Pareshbhai.  The committee would like to thank all the volunteers who came in early in the morning to help prepare the food – without their support these kinds of events would not be possible.  The committee would also like to thank all volunteers who helped out during the event.
For more photos please click here.