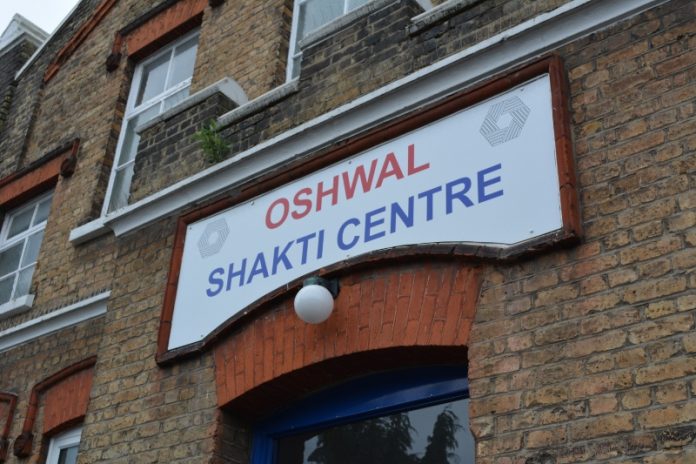 The Dwar opening of Shakti Centre on 29th May 2016 marked the official opening of the newest Oshwal UK property. Preparations for this momentous occasion for West Area had been ongoing for the last year, with dedicated volunteers planning and fulfilling the maintenance works within the ceremony hall.
The honour of opening the doors was open to the entire Oshwal Community by means of a raffle.
The wining raffle ticket was drawn at the AGM earlier this year and the winner was Mahesh Ramniklal Shah. With the weather on our side the day's proceedings started with a colourful dance procession outside Shakti Centre (Dhol played by Shrenik Ajit Shah), followed by prayers which led to the opening of the doors of the main building.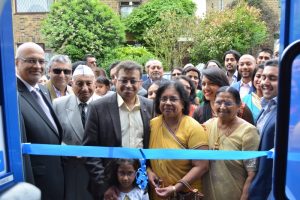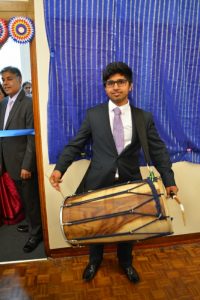 This was followed by the official opening of the main hall by  Pushpaben and Bindeshbhai, which will now be known as the Mitesh Premchand Shah Hall (M.P.SHAH).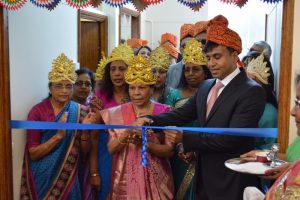 The final opening ceremony was for the kitchen and will be known as the  LALITABEN and CHAMPSHIBHAI NATHOO GOVINDJI SHAH kitchen.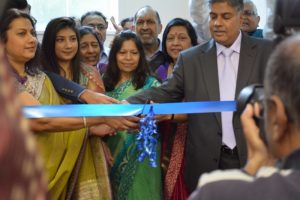 The Taktis were also revealed and the donors were honoured, all followed by a delicious lunch prepared by a team of volunteers. Overall the day was enjoyed by all as seen from the photos, see link below.
http://photos.oshwal.org.uk/west-area/nggallery/galleries/dwar-opening
We would like to offer our heartfelt gratitude to all the donors who have contributed and enabled us to secure this property, the numerous volunteers who helped plan the day, helped prepare the hall for the event and helped out on the day.
Special thank-you to Neha Mukesh Shah who created an amazing piece of art work for Shakti Centre.