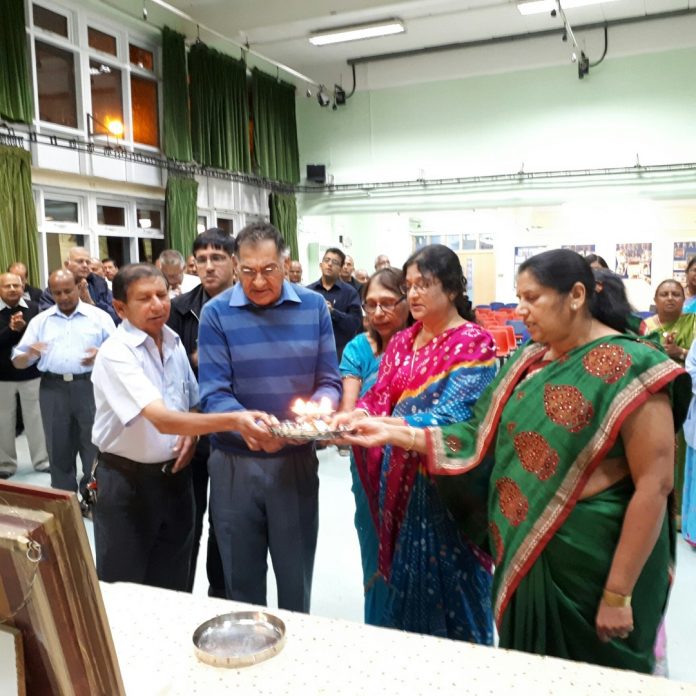 Jai Jinendra and Pranam,
Ekta center we have now a wonderful Ghar Derasar when you are in that area don't forget to do darshan.
East Area gave a wonderful item on our freedom fighters who gave their service and life for the independence of India. It was nice to know the history, which many people did not know. If you have missed it than you can see the whole program on www.oshwal.org.uk 50 years celebrations live streaming.
Our Puryushan starts from 6th September to 13th September I would like whole East Area to come and celebrate together with us.Details are given in Oshwal News and Oshwal website.
This year part of 50 years celebrations all areas are having swamivatsalia jaman at Oshwal Center together I would like you all to participate this. So on 23rd September no swamivatsalia in our area.
We are hoping to have a local swamivatsalia on 16th September but will be confirmed when the school opens. Once we know will announce during Puryushan and ask you to check our website. We have received one sponsor for it.
My committee and myself wish you all a happy Puryushan and Michhammi Dukkadam.
Jai Mahavir,
Kishore Lalji Haria
East Area Chairperson and Trustee
(E) kishore.l.haria@oshwal.org | (M) +44(0)7920 068 513
Downloads:
East Area Paryushan Timetable – English version & Gujarati version.