The fourth day of the Paryushan was on Thursday 29th August and was the Pakkhi Pratikraman. Today Jayeshbhai from the oshwal Centre came to celebrate the fourth day with East Area Sangh. Many thanks and anumodna to Vasrhaben for bringing our vidhikar Jayeshbhai to East Area and also to do the pratikraman with the east area. The pratikraman was performed by Jayeshbhai, Kishorebhai, Hinesh and Bhavin. There were prabhavna from many and after that, all settled down in the hall.
Jayeshbhai did some bhavna songs and then carried with his lecture on Lord Mahavir and the main reason for the reading of Kalpa Sutra Vachan. Also, a lot to learn from the Kalpa Sutra. While the talk was going on we had the members from EC Nileshbhai, Kaushikbhai, Sudhirbhai, Varshaben, and Ashvinbhai Jethalal who came to give their message to the area. Also, we had the members from the board of trustees, Rumitbhai, Nileshbhai, Mineshbhai and Nirmalbhai who visited the area.  Bhartiben gave her speech and gave the floor to our president Nileshbhai Bhagwanji Shah to address east area.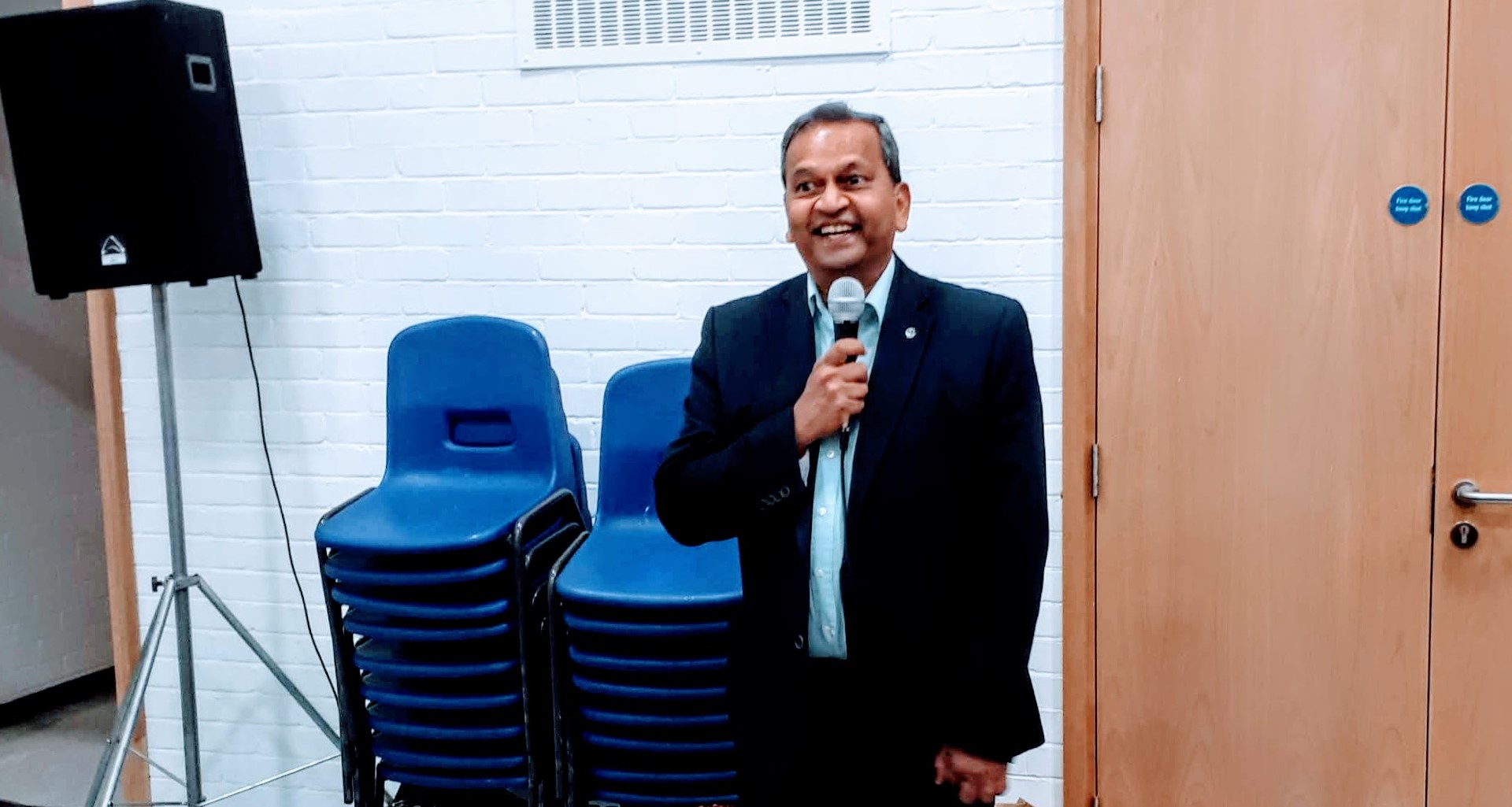 Nileshbhai explained a lot about what is going on at the oshwal centre derasar and also gave the invitation to join in at the Dhajja Din and the swamiwatsalaya Bhojan, on 15th September. There were few inquiries which he answered and as not many questions he concluded his speech. Chandubhai and Jayeshbhai start the bidding for the parnama ma srifal padhravavanu and this was taken by Matushree Monghiben Raichand Gosrani Parivar haste Vijaybhai and Pravinaben.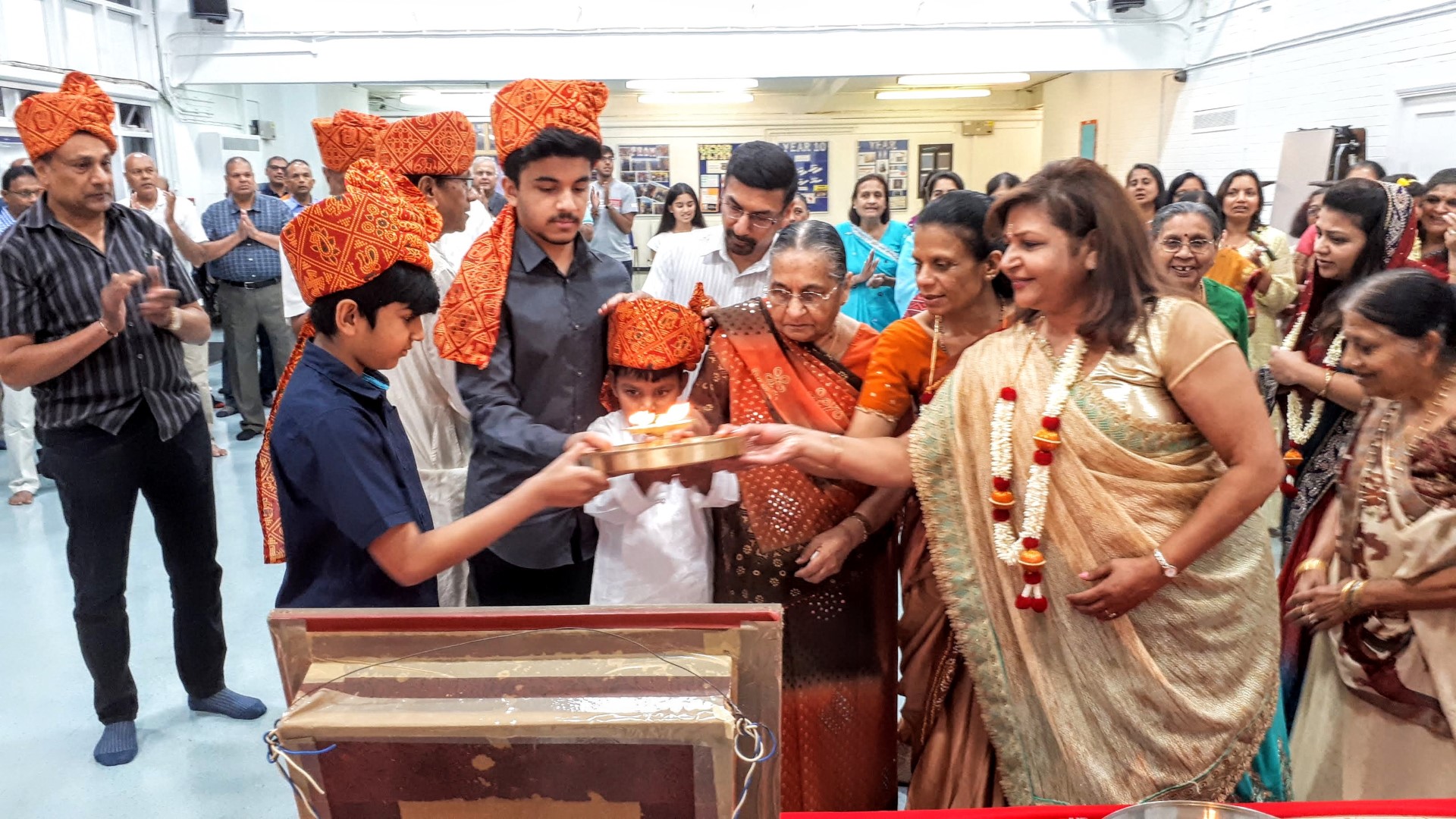 Aarti was taken by Jayantilal Dharamshi Savla and Parivar haste Viraj and Harshil. Mangaldivo was taken by Rasikbhai Virpar Gosrani haste Ashvinbhai and Lataben.
For more pictures click here.