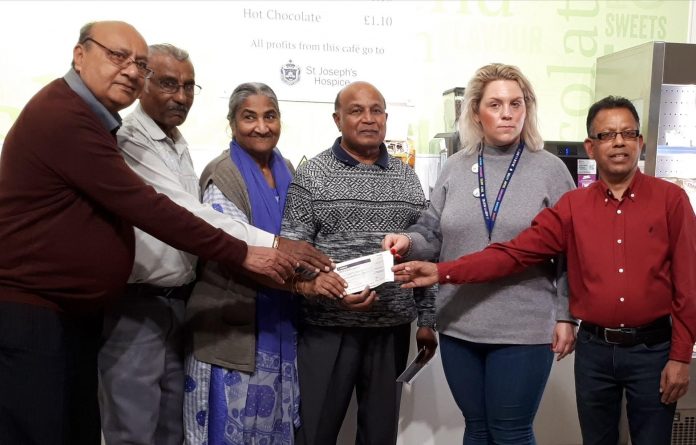 I hope you all have heard about the word Hospice, and also what hospice provide? The word hospice is a word not heard by everyone in their life but is an organisation who are concerned with terminally ill patient or a patient who is in their last days of life. The patient is critically ill and needs all the best caring treatment. Hospice does their best in providing with the utmost care a patient requires and also makes the family very comfortable by taking the patient in their care. There is no charges or cost involved to the family and is all done free of cost with extreme care to the patient.
East area did a collection from the public who attended the festival of Paryushan and Swamivatsalaya Bhojan and with their great generosity, we collected £ 300.00 and this amount was handed over to St. Josephs Hospice treasurer by Mr Kishorebhai, Mrs Lalitaben, Mr Nandlalbhai, Mr Narotambhai and Mr Babubhai.
Babubhai, Nandlalnhai, Lalitaben, Kishorebhai, Treasurer, Narotambhai.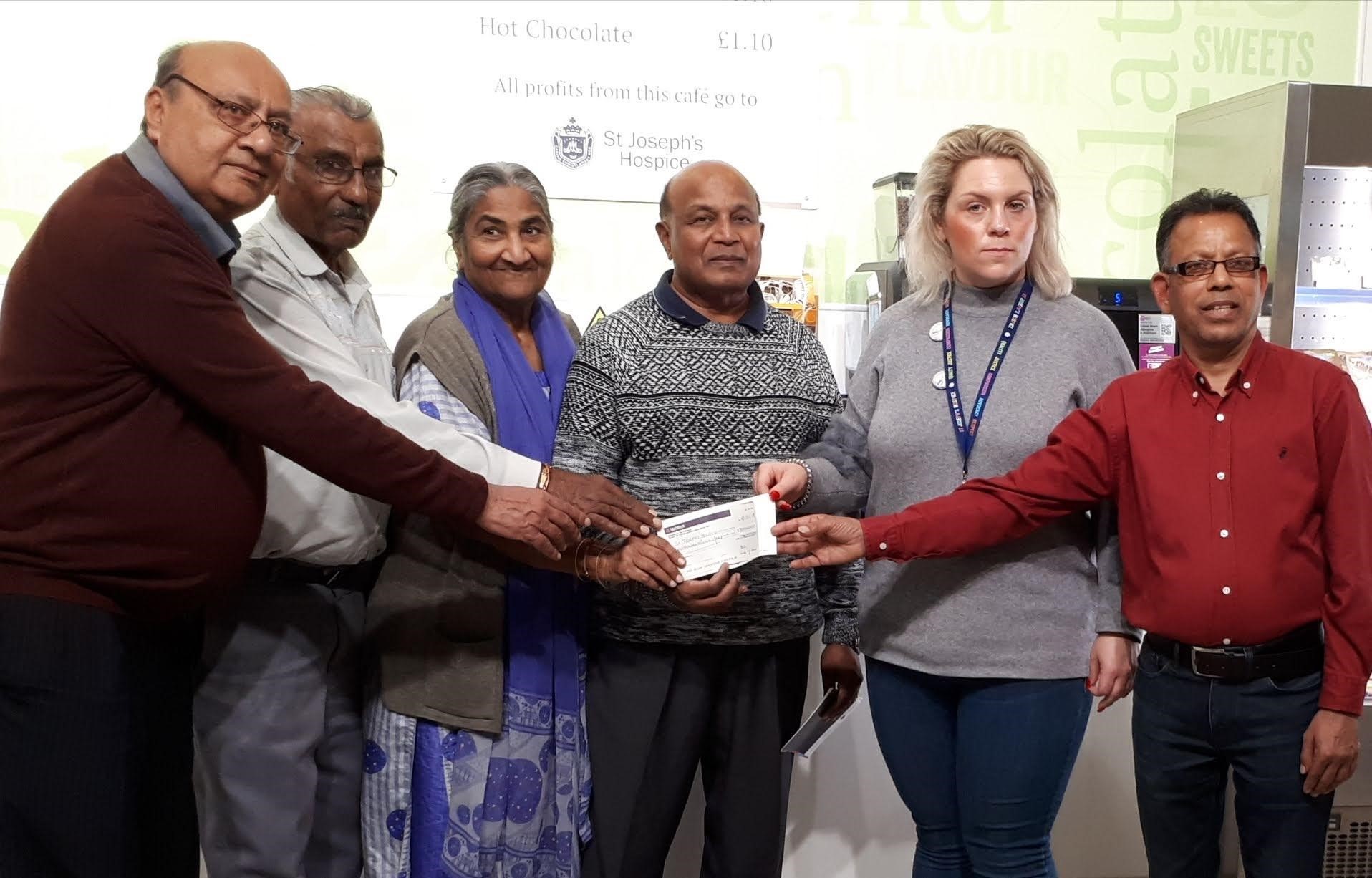 We were welcomed by the treasurer who walked us around the hospice showing the building and how it was established, and now it has become such a big institute, mainly run on the charitable funds and gets a very small govt. grant. She showed us the operation of their institute and also took us around the hospice building where they have prayer rooms, activities & recreation area and a garden.
It was a great experience and if anyone wants to visit the hospice get in touch with their office and they will be happy to take you around to see the building and their operation.
To see pictures, click here.