EAST AREA CELEBRATES X-MAS AND NEW YEARS
It was a pleasant evening and slightly raining.
On Saturday 29th December 2019, at Saint Johns Church Hall in Seven kings, members started coming to the hall in good spirit and the programme started from 7.00 pm to 10.00 pm. Everyone in East area was looking forward to this new years party. We had guests from other areas who joined us and it was our pleasure to have them.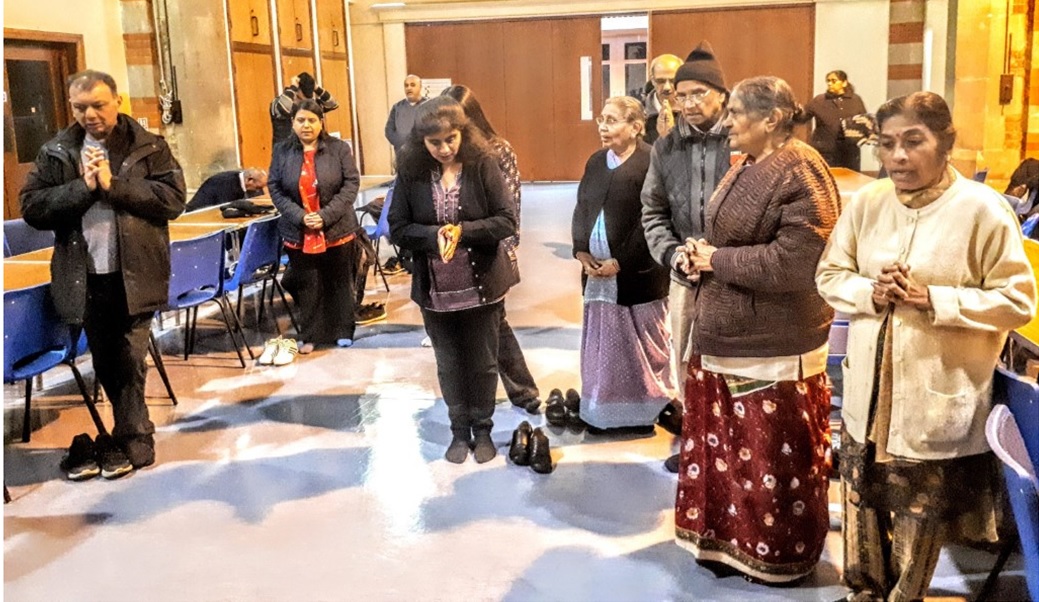 We started the party with a prayer of Navkar Mantra, and then two-minute silence for those who have departed us, those who are ill and for their speedy recovery and for peace in the world.
We are observing at the moment the fires in Australia, and so many lives being lost, animals have died and a lot of suffering to the people of Australia. Day and night they are fighting for their lives and have lost houses and belongings. It is so sad that we can't do anything for them and at this time if they need any help we should be the first to help them.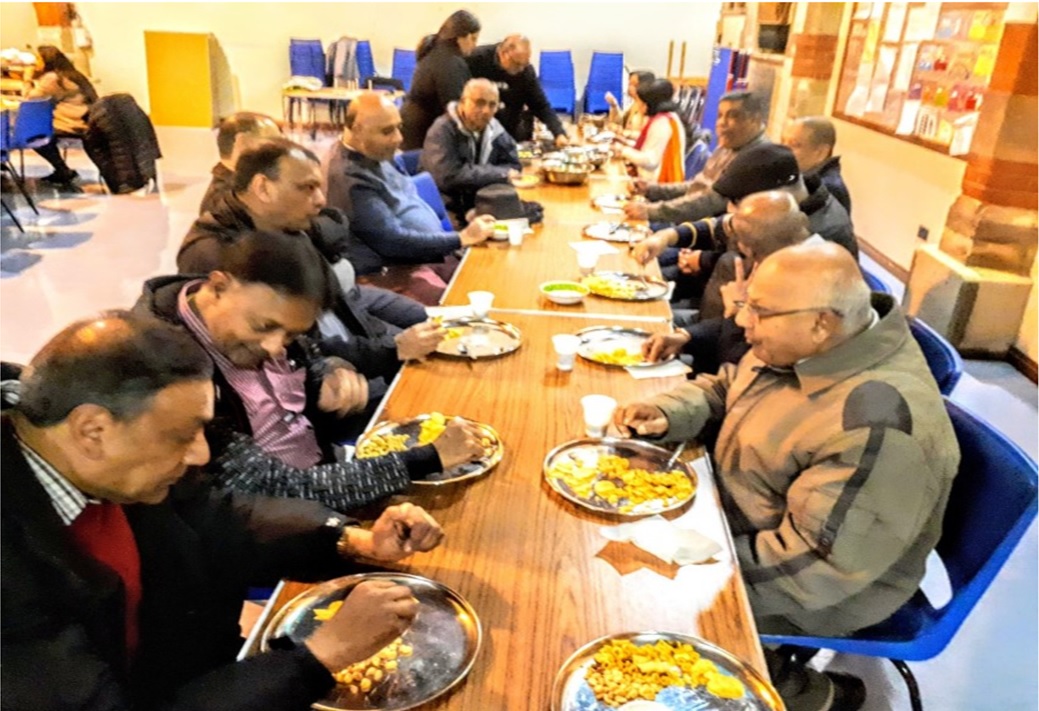 X-mas went so quickly and East Area decided that we celebrate both events together. Everyone was happy and enjoying. This time we had a simple menu and we had Dabeli, Gajjar no halva, soft drinks, and the starters. Everyone enjoyed the food and there was tea and biscuits at the end.
After we had the meal we played musical chairs, one with the males and other with the females.
Mahendrabhai won in the men's and Pravinaben Shah won in the ladies.
After that, we played a game of bingo and all waiting for one number in the end. When a number was called, Vijaibhai shouted bingo, and he was the winner.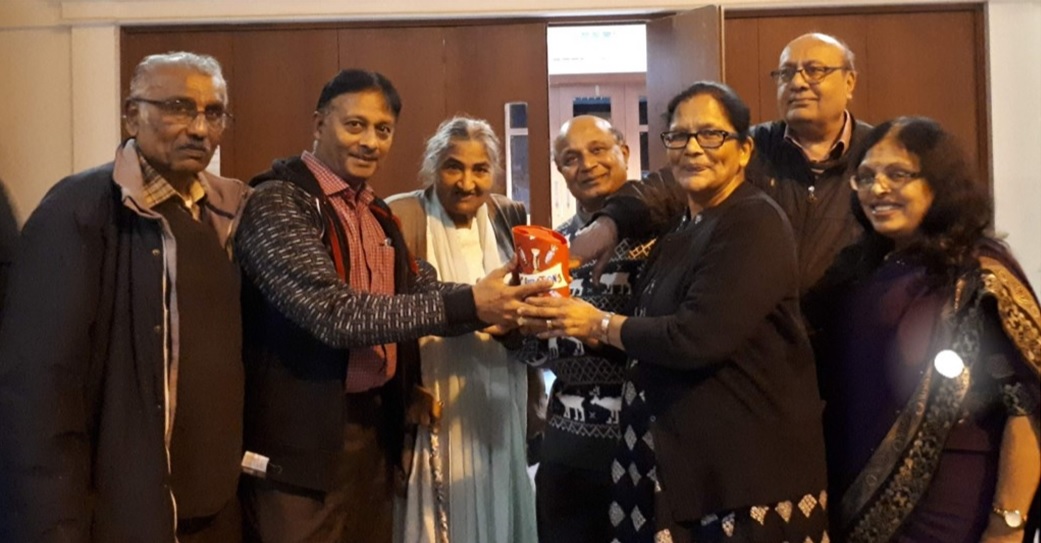 Time went so fast and was time to pack up. We all helped to clean the hall and everyone went happy and looking forward to go into the new year.
Please click here to read the article in Gujarati.
More photos can be viewed here.
I wish a happy New Year to you all and hope 2020 is a good year for all of us.
Babubhai Devji Shah