On Saturday 29th Dec 2018, East Area celebrated the X'mas party at St. Johns Hall, Sevenkings, Essex. It was a very pleasant climate and everyone started coming to the hall. We had a good number of members present, and we started the programme with a prayer and then a minute silence for those who have departed from us and those who are ill to a speedy recovery.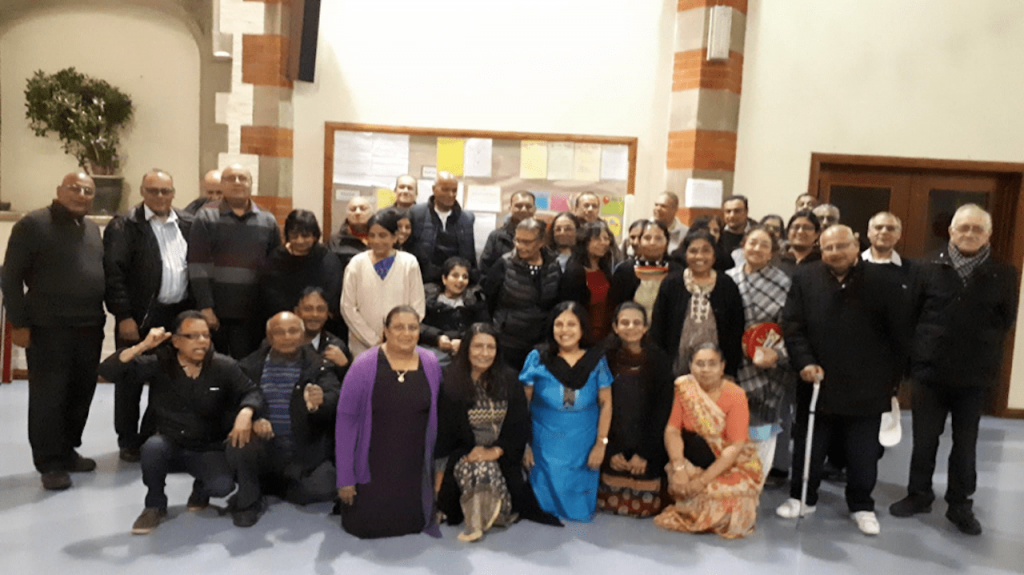 Ashwinbhai also gave everyone the update of our past chairman Mr Rasikbhai Virpar Shah who had a fall and is in critical condition in the hospital. We all pray for his speedy recovery.
Our menu for the party was Pau bhaji, and many thanks to Jaywantiben who had prepared the bhaji. We had bitings and fresh orange juice and Coca-Cola as a treat. Everyone started the evening with a nice tasty meal and all happy with the food. Later on, we played pass the parcel and the musical chair. There were two games played and the gift was donated by Bhartiben in the memory of her mother-in-law Mrs Santokben Devji Shah.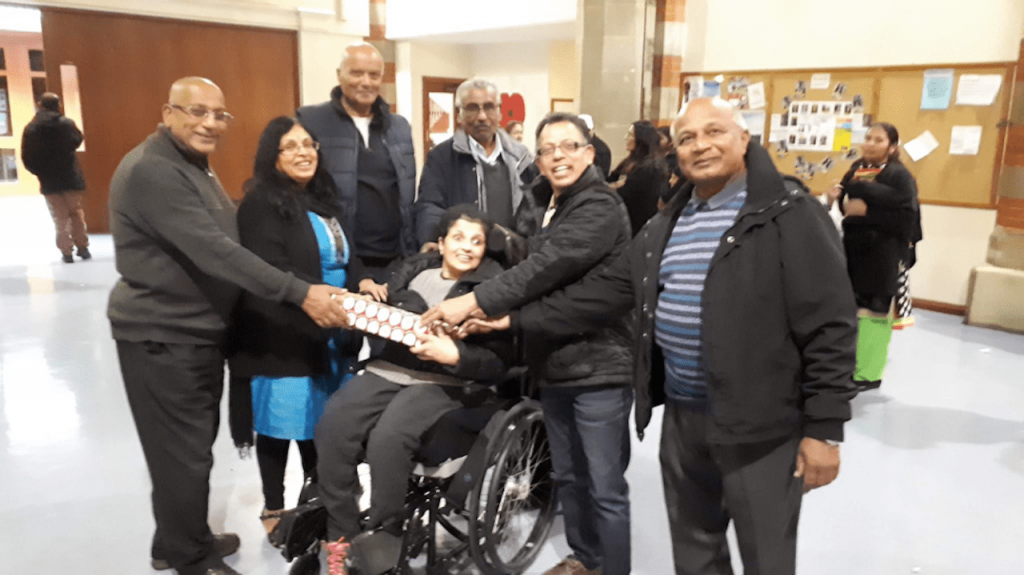 Narottambhai provided the music.
The party food was sponsored by Lataben and Ashwinbhai in memory of their granddaughter Sophia. Also, a donation of £70.00 was given to OAUK east on this beautiful news. Many thanks to the family for their kind donation.
We had a break and served mince pies with fresh cream. Then it was time to finish the programme and all greeted happy new year to each other, and we finished the night with another excellent memorable evening.
By Babulal Devji Shah
---
Click here to see more photos from the event
Back to East Area page