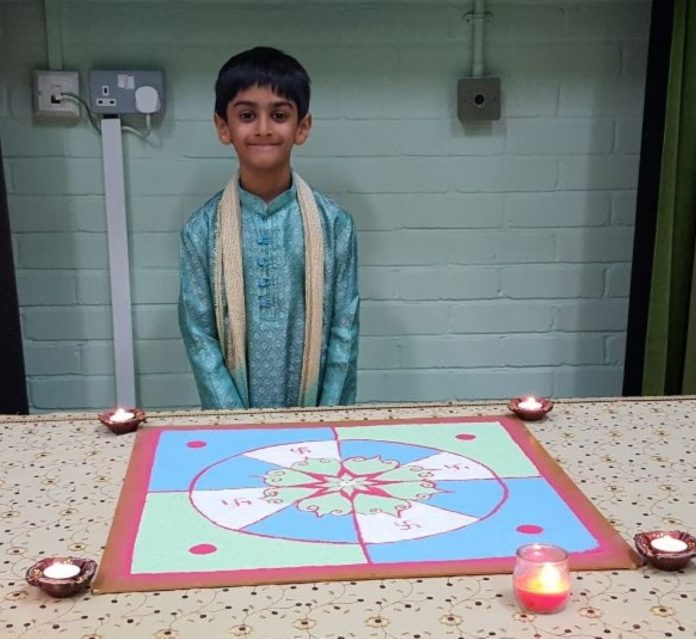 On 20th October 2017 East Area members celebrated the Diwali meet and greet at Cannon Palmer Academy, Aldborough Road South, Ilford, Essex.  The event started with a prayer and a minute silence was observed for peace on earth, and the departed loved ones.
Following the prayers, the meet and greet event was in full flow.  The Rangoli was completed by members of the area, the youngest member being 3-4 years old child.
A speech was given by the chairman Kishorbhai who wished everyone a happy Diwali and a happy new year.  We were enlightened with a love instrumental piece from the very talented Aarav Hinesh Shah and was enjoyed by all.
Now time for Garba and Ramjanu, various members of the area took part and enjoyed it thoroughly.  After the wonderful music and the amazing Garba and Ramjanu a delicious meal was served.  Everyone thoroughly enjoy the hearty meal and are now looking forward to the next Diwali gathering.   Another successful event in East Area
Happy new year to all from East Area Members. Click HERE to event pictures
Jai Mahavir.