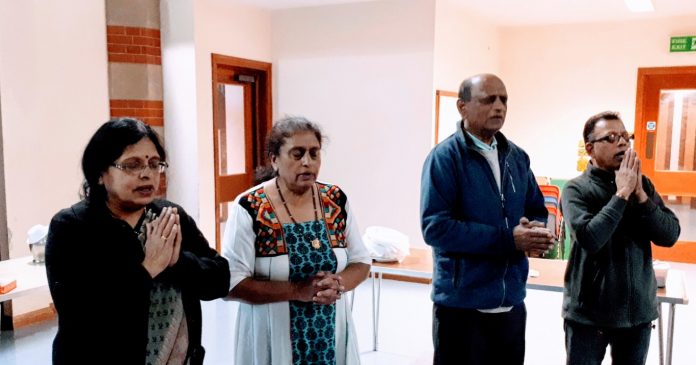 East area organised a monthly event at St Johns Hall, Seven Kings, on 24th November at 7.00pm. It was a very windy and cold evening but we had a very good turnout from the members, and thank you all for attending. Please keep it up and support your area.
Our event was Dal and Roti, and the Dal was prepared by Lataben, and the Rotis were made by the volunteers in the hall. The hot rotis were served with the hot tasty dal, salad and gor, which was very much enjoyed and everyone was happy.
The special thanks to Narvotambhai for coming to the hall and organising everything that is needed. He makes sure that everything is falling in places.
After the dinner everyone was asked to play games and mostly everyone chose playing cards, and so there were tables playing chokdi, Chakdi, Bhukar, and few sat idle watching games or have conversations.
The evening went so quick that the time was over to go home. Everyone was happy and some said that looking forward to the next event.
See more pictures, click here.
Our next event is Xmas party on 29th Dec at 7.00pm and we hope you all join in.
Jai Jinendra
Babulal Devji Shah
---
Back to East Area page.