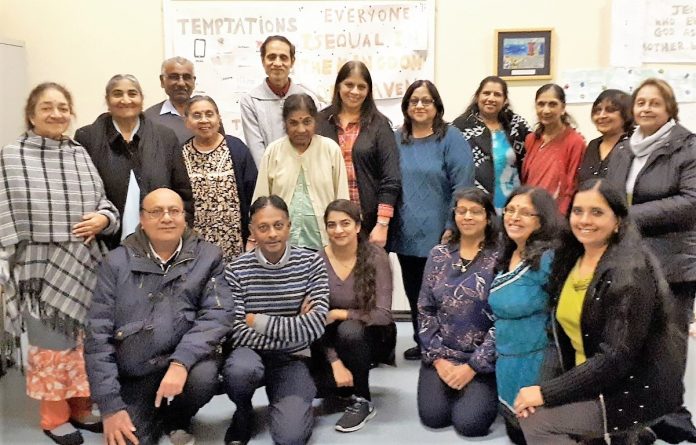 East Area committee decided to start Jain Pathsala and with the help of our religious priest, Jayeshbhai, the pathsala started in East area.
The classes started with the good attendance of 40/42 students, and slowly the number declined as some went on their yearly holidays and some could not come out in cold weather.
The lessons started only a few months ago and finished in a very short time. We only get our classes on certain days and Jayeshbhai has to go to other areas too.
The aim of the pathsala is to learn about Jainism in depth. Jayeshbhai prepared lessons and every time he goes through the papers, he teaches the main object of the Jain religion, also he taught about the kriya done at the derasar and also about the nav yaang pooja done to our Lord. . He taught it in a very simple way and made us understand the object behind it.
Jayeshbhai is stationed at the Oshwal Centre, Potters Bar and we from East Area had to go and fetch him from his residence and then after the lessons to take him back to Potters Bar. A lot of our area members have gone this favour to go and bring Jayashbhai and again to take him back to the Centre. East area is thankful to all these members who have given their precious time and kept our classes running.
We had good attendance at the pathsala, held at St Johns Church Hall, Seven Kings, and we will continue the classes in the year 2019 and hope more people to take part.
Really very good experience and many thanks to Jayeshbhai, for giving us the lessons, also Guru Vandana to Jayeshbhai.
By Babulal Devji Shah
---
To see more pictures, click here.
Back to East Area page.