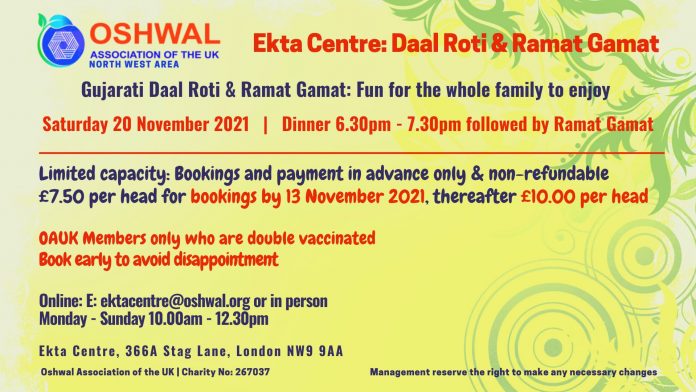 Saturday 20 November 2021 – from 6:30pm
Please join us at Ekta Centre for another great event. On 20 November 2021 we are having Daal Roti & Ramat Gamat – delicious home-cooked dinner with Ramat Gamat, including Bingo!
Book early to avoid disappointment – £7.50 per person until 13 November and £10 per person thereafter. Tickets are bookable in advance only via Ekta Centre office and non-refundable.
We look forward to welcoming you and your friends on 20 November.
For further information please email – ektacentre@oshwal.org