Saturday 6th July 2019 was a really special day as for the first time a panch kalyanak pooja was performed at Oshwal EKTA Centre Ghar Derasar during our monthly EMM programme.
It was great to see a over 50 bhaktos attending the Pooja – a number of them from North area as Finchley Satang Mangal shravikas had taken the laabh of standing in the pooja. We are privileged to have Jayeshbhai explain the 5 kalyanaks of Mahavir bhagwaan and how the esscence of each kalyanak can be put in practice into our lives . Most of the pooja verses were sung by Jayeshbhai and Sarojben from Finchley Satsang Mandal with the audience joining in the bhakti .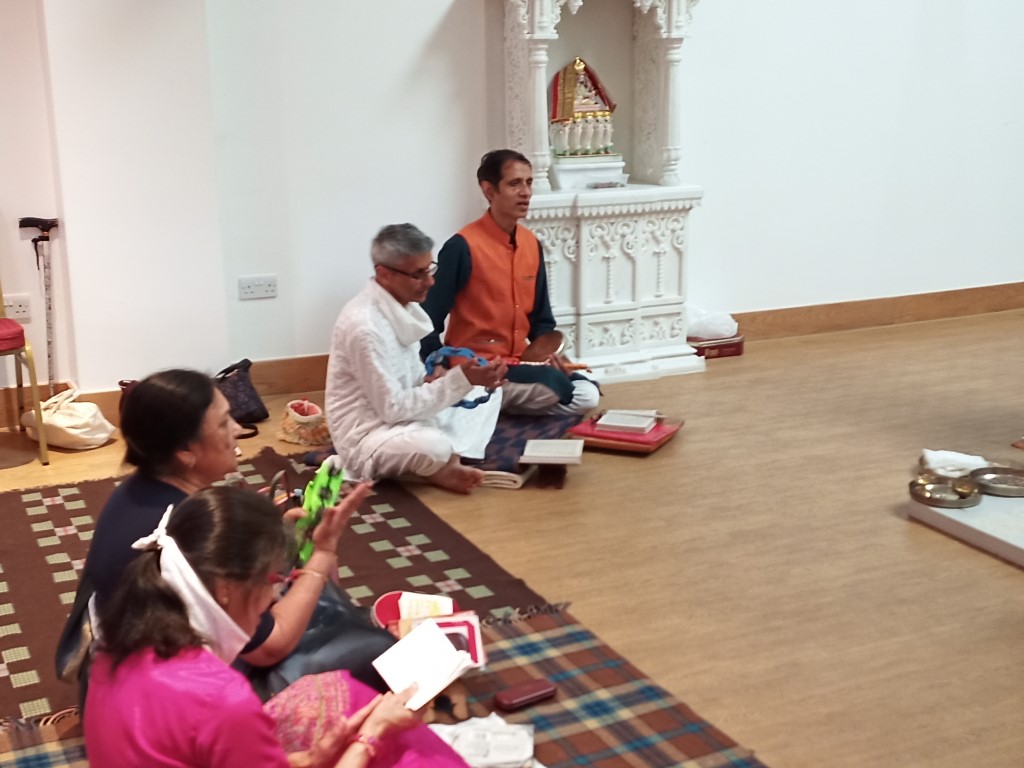 Everyone fully participated in the pooja and gained significant understanding of the pooja which was thoroughly enjoyed by all. I would like to pass my utmost thanks to Jayeshbhai, Varshaben, Champaben and all the volunteers and not forgetting the 3 parivaars who took laabh for arti, Mangal Divo,Shanti Kalash .
After the delicious lunch sponsored by Jasodaben Bhaichand Shah, Jayeshbhai gave a lecture on the Parva Paryusan Aradhna in the main downstairs hall. Nearly 200 Shravako and Shravika were present.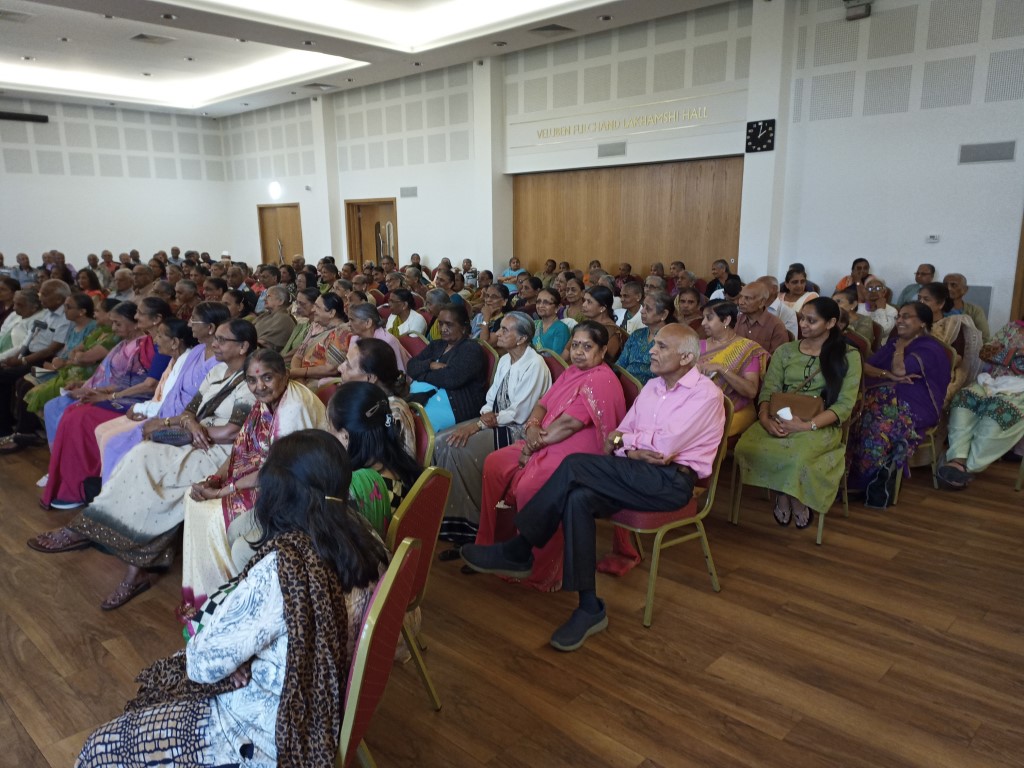 Jayeshbhai talked about what Paryusan is all about and that one's aim should be to focus inwards with control of mind, speech and body and ultimate goal of making the soul pure.
Key essence of paryusan is forgiveness and one should try and rid of anger, greed , deceit, ego and to have feelings of forgiveness, friendship, love, compassion and equanimity.
There are 5 key activities one should do during paryusan i.e. 1. Amari Pravartan (Maintain non violence), 2. Sadharmik Bhakti (Helping especially those in need ), 3. Kshamapna (Forgiveness), 4. Attham Taap (Fasting for 3 days ) , 5. Chaitya Paripati (Darsan of several Tirth /derasars).
NW OAUK is very grateful to Jayeshbhai for taking the time out to impart his knowledge to our Sharavaks and Shavikas.
To see more pictures of the event click here
Vina J. Dhanani & Mahendra L. Chandaria
Committee Member, OAUK North West Area
Culture & Heritage, Health & Welfare