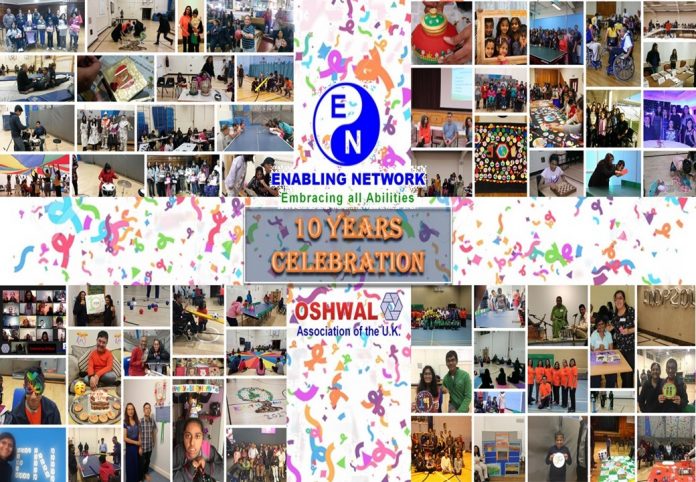 Oshwal Enabling Network celebrated 10 years last week. The group has helped raise awareness of special needs within the community through:
Hosting annual events celebrating International Day of Persons with Disabilities.
Launching a sports and social club.
Participating in Boccia and Polybat organised by the Oshwal sports committee.
Participating in various Oshwal events as can be seen from the above collage.
As we celebrate this wonderful milestone, we hope you will join us in toasting Enabling Network, a group that embraces all abilities and we look forward to seeing you all at our events in the future.
#OAUK #EnablingNetwork #10yearcelebrations #Embracingallabilities