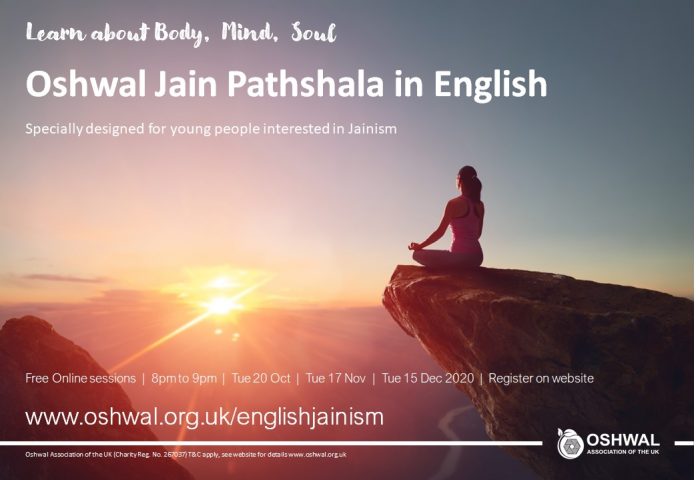 Learn about Body, Mind and Soul
We are launching specially designed online sessions for young people interested in Jainism.
These sessions will be conducted in English by our Vidhikar, Jayeshbhai and our Vice-President Kaushikbhai, as well as include young Oshwals.
The sessions will run 8pm to 9pm on Tue 20 Oct, Tue 17 Nov and Tue 15 Dec.
These interactive sessions will be run using Zoom software. This will allow you to ask questions and take part on audience polls and other interactive features. You can attend one or all three sessions with only one registration. To receive joining details please register below.