Fusion Diwali and Halloween Party
Fusion 2019 was held on 26th October 2019 at Oshwal Shakti Centre. Our youth Subcommittee came up with this brilliant idea through requests from our members on celebrating both Diwali and Halloween. One is our heritage, and the other is the culture our kids grow up in day to day. This year the event was opened up to non-member children for a small fee as we felt this was a great step towards being as inclusive as possible, and we will try to continue opening up all events going forward.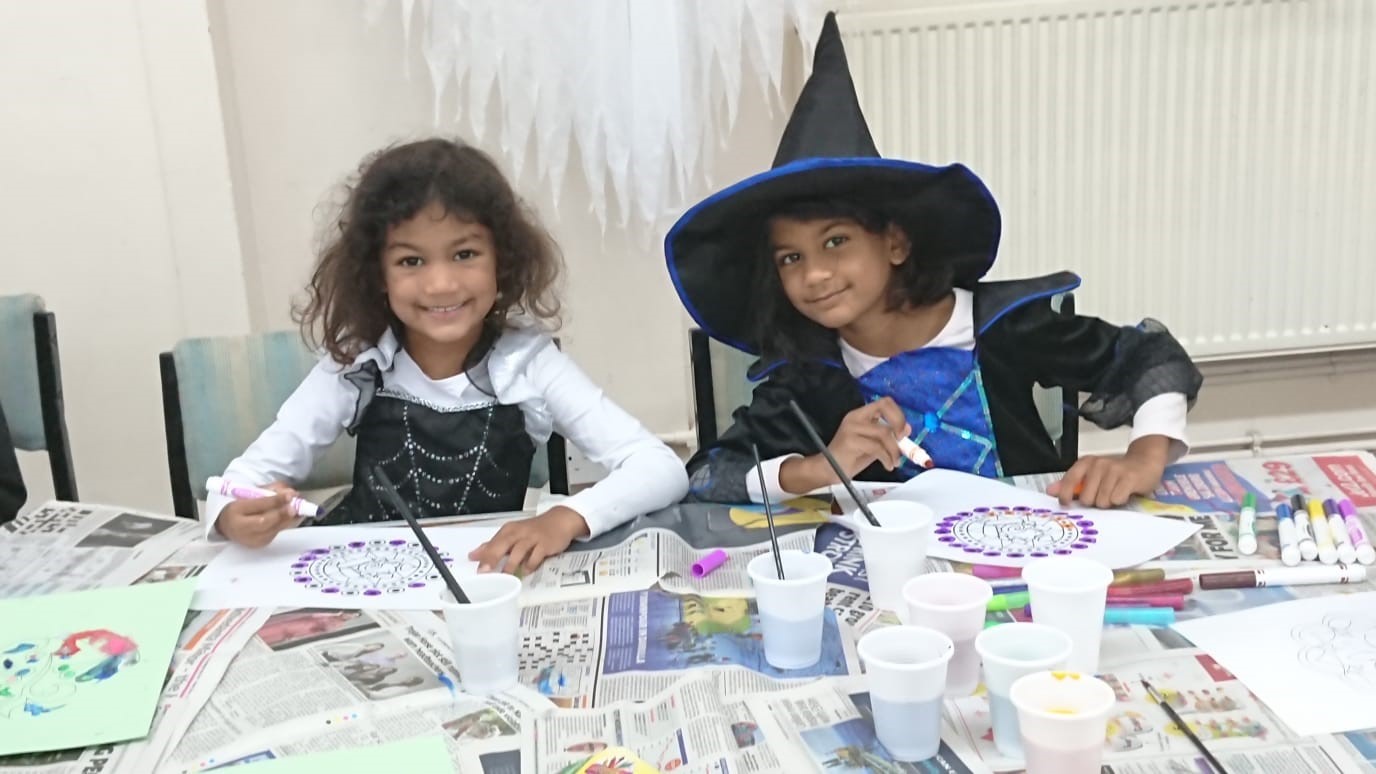 The amazing fusion costumes from half witches with Indian CHANYA (Skirt) to pumpkins with Indian Kotis (waistcoats) were impressive. The children got to make Diwali Rangolis, and decorate their own clay diva (candle) holders, for which they were given tee-lights to take home. The subcommittee designed some great Halloween based games such as Bucket Toss (getting the sweets in to buckets of different points) and Musical Monsters (a fun variation on musical chairs).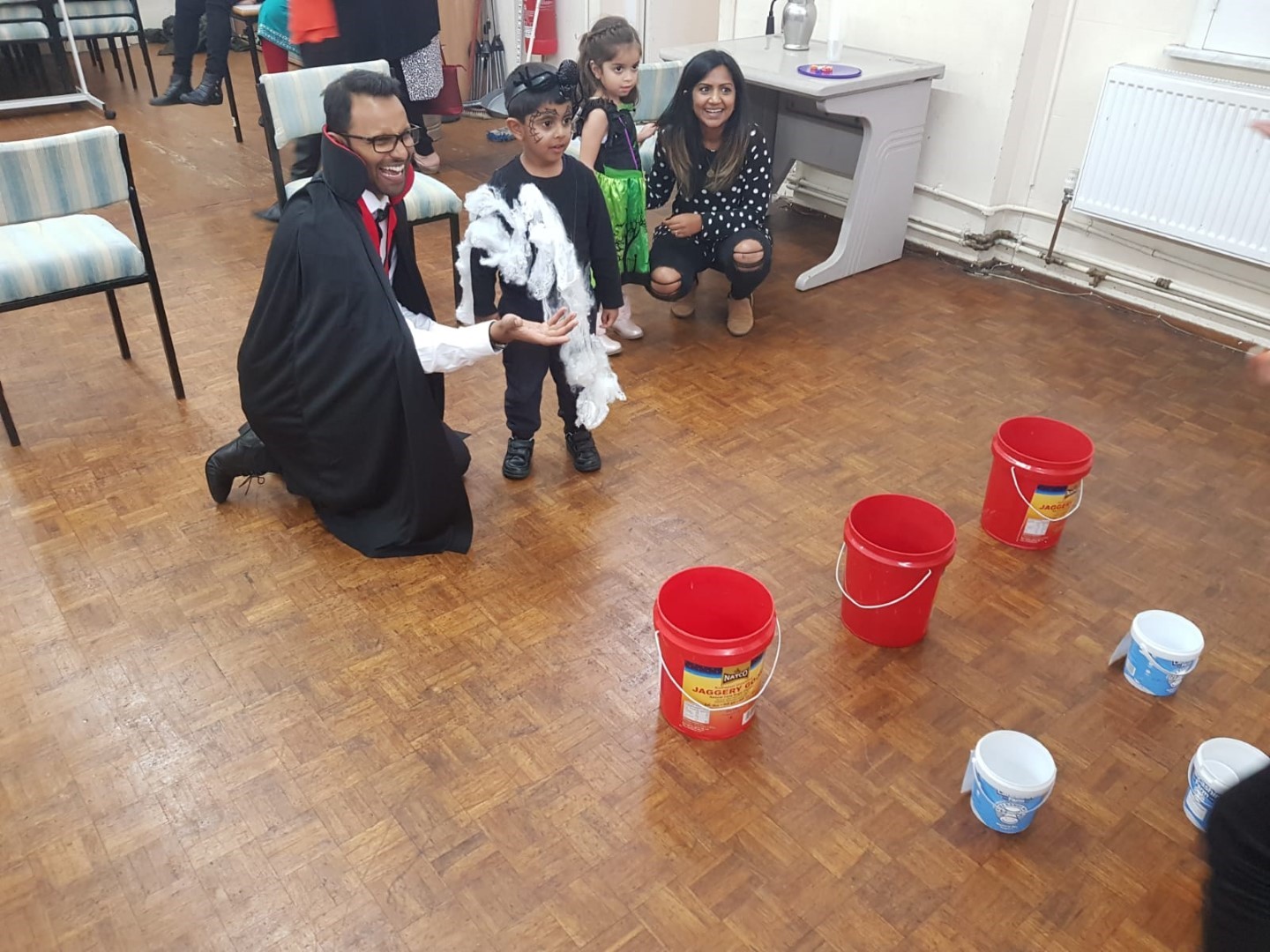 The afternoon ended with a mouth-watering meal of Puri, Bateta shaak and Kheer. We would like to thank the subcommittee and the volunteers for everything from organisation to food prep, decorations and clean-up. In addition, we would like to thank all the children and their parents for making our events successful with your overwhelming kindness and support. Last but not least we would like to thank everyone who donated to the event, from the prizes, the clay holders, the food, monetary amounts and especially to TRUPTIBEN for her amazing mehndi skills.
None of this would be possible without the 120 scheme donors: click here for more details about the scheme. Hope you all had as much fun as we did and on behalf of the whole committee and subcommittee, we wish you a Happy Diwali and Saal Mubarak!
Please click here to view photos from the Fusion event.