The Future of the City: Reaching Success
Join us for a live webinar with exceptional city professionals as this discuss the future of the city and share some of their tips on reaching success.
Join via www.youtube.com/c/oshwaluk
About the speakers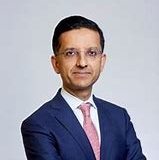 Dixit Joshi is the Group Treasurer of Deutsche Bank AG based in London. Prior to this, he was Head of the Debt Institutional Client Group and Listed Derivatives and Markets Clearing from November 2015 to March 2017. Mr. Joshi joined Deutsche Bank in October 2010 from Barclays Capital to head the EMEA Equities business across Sales, Trading, Research and Structuring. His other roles at Deutsche Bank have included Global Head of Prime Finance and Head of Equities for Asia Pacific.
At Barclays Capital, he was responsible for the EMEA equity business, had overseen the Asian Equities business, was the Head of Equity-Linked Products and led the growth of the Equity Derivatives business. He currently serves as a third time board member of the International Swaps and Derivatives Association (ISDA).
Mr. Joshi serves as a board member of Pratham, a leading India focused education non-profit. He is also a trustee of the Student Sponsorship Programme in South Africa, focused on creating educational opportunities for the disadvantaged.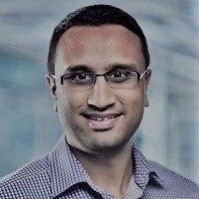 Kinner Shah is Head of Finance & Control at BP Mauritania & Senegal. Kinner is a chartered accountant with over 18 years of strategic financial management, operational and regulatory experience. He currently leads the financial stewardship of BP's expansion efforts in West Africa managing a portfolio of Oil & Gas exploration licenses in Mauritania, Senegal, Cote de Ivoire, Madagascar, Sao Tome Principe and Gambia.
In previous roles within BP, he was the finance lead for overseeing the acquisition of a strategic stake in the Reliance operations in India, setting up and managing teams in multi-locations including a new BP Upstream presence in Libya and across multi-billion dollar development projects and production operations in Angola. In addition, he has been instrumental in transforming the operating model of Finance in BP through executing outsourcing and off-shoring solutions over the past decade.
Before joining BP in 2006, Kinner qualified as a chartered accountant in the Financial Services division at Deloitte. His clients included the Royal Bank of Scotland & Merrill Lynch.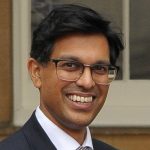 Visesh Gosrani has over 20 years of experience as an Actuary and Chief Risk Officer in the insurance industry. His area of interest has been finding better ways to measure individual and organisational risk beyond standard reporting requirements.
He chairs the Institute and Faculty of Actuaries Cyber Risk Working Party which provides guidance to actuaries and insurers on how to better understand and manage cyber risk. Visesh also runs a consulting firm, where he advises large insurers and reinsurers on the assessment of issues surrounding cyber strategy. Additionally, he is on the Advisory Board of Kovrr, a cyber modelling firm that won both insurtech initiative of the year and cyber solution of the year at this year's Insurance ERM awards. Kovrr has also participated in the Lloyd's Lab 2020 insurance accelerator.
Visesh co-founded Shoal, which became part of Cyence, a cyber modelling start-up where he became Director of Actuarial and Risk and continued in this role after Cyence was acquired by Guidewire. Prior to working for Cyence and Guidewire, Visesh was Chief Risk Officer for Asta, a Lloyd's of London Managing Agent, Actuarial Leader for Genworth and a Consulting Actuary for Deloitte and PwC.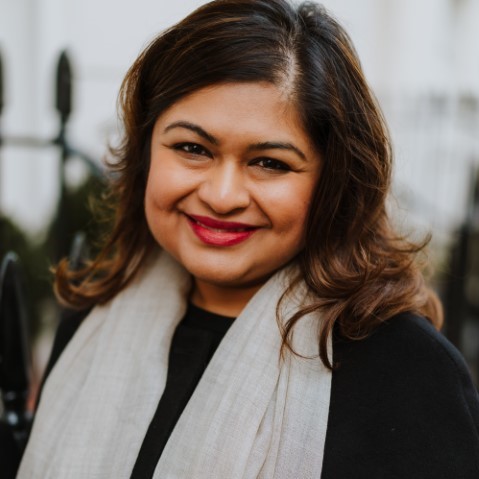 Nishma Gosrani OBE will Moderate the session