Talk by Sheena Tanna-Shah 16/06/18
On 16th June 2018 Northampton area had the pleasure of hosting Sheena Tanna- Shah who gave a talk on healthy eating / alternative foods / ways to cook and superfoods. Sheena is personal performance coach and NPL practitioner.
The evening started off with some light refreshments of Tui Mogo. Sheena then gave a talk for about 45 minutes where she focussed on simple, but effective, changes we can all make by introducing healthier alternative foods into our diets.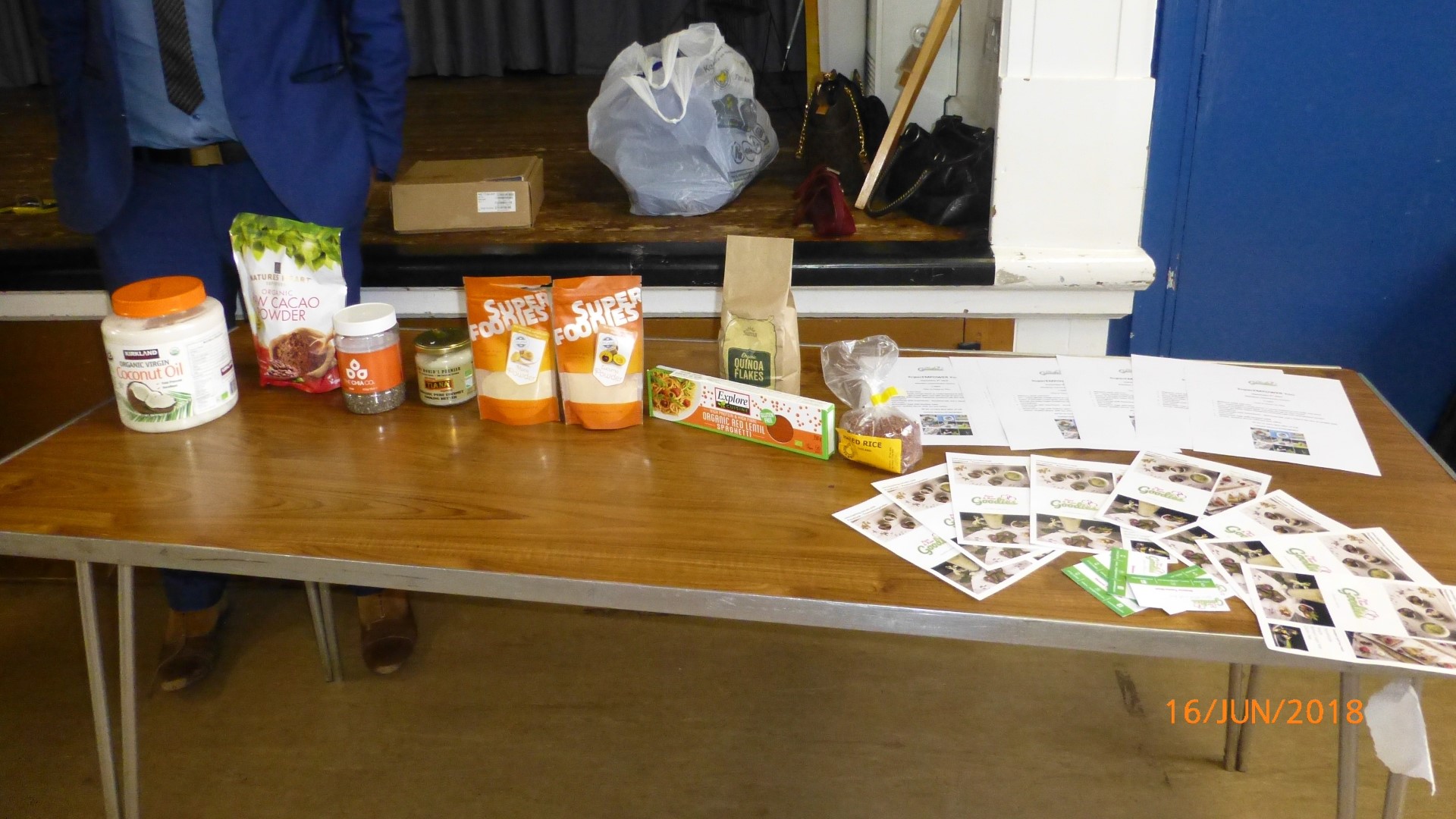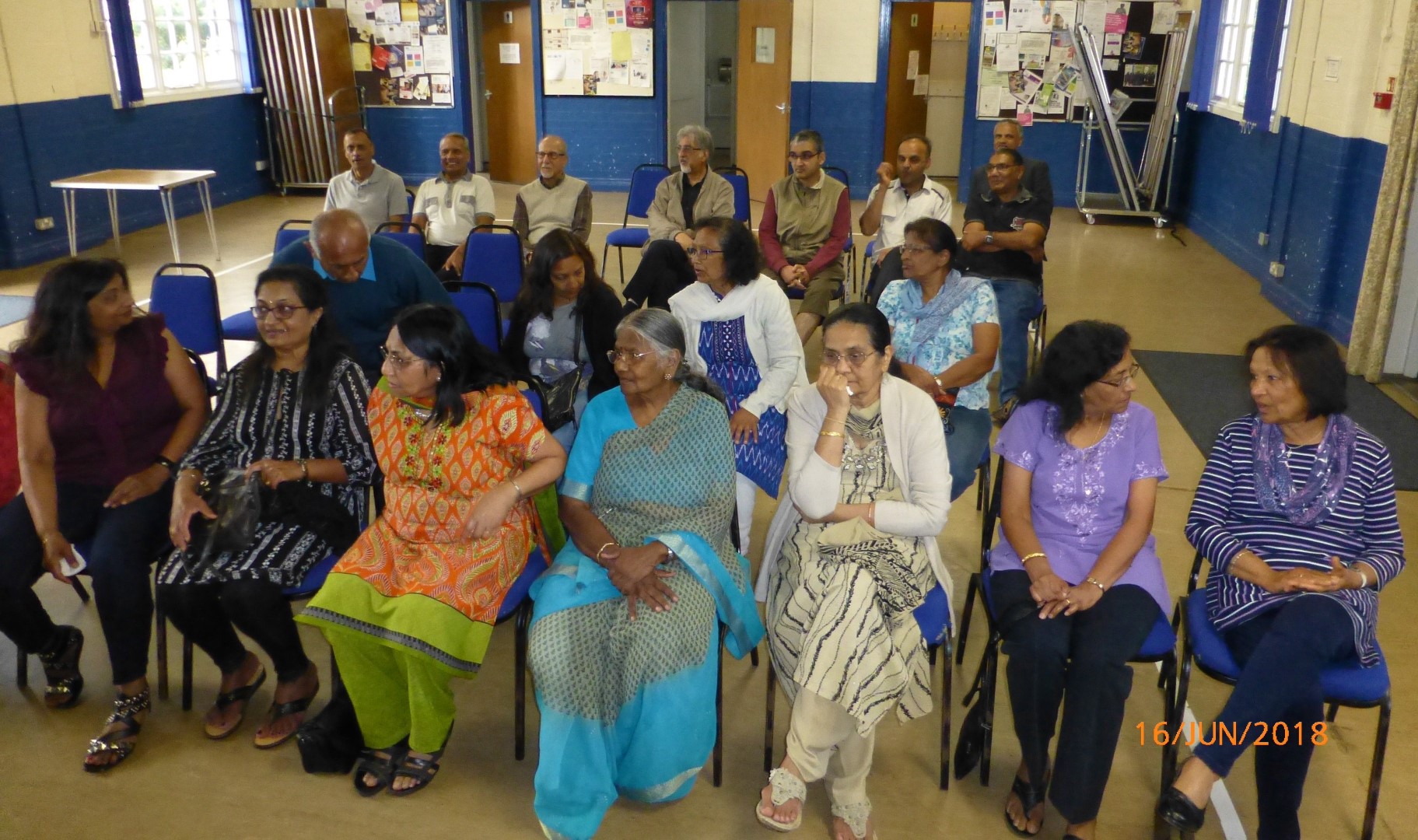 Sheena gave examples of the kind of food swaps they have made as a family and the benefits it can bring. She had brought in samples of some of the 'super foods' that are healthier swaps or additions to our daily diet. At the end of the talk we got to taste some brownies that Sheena had kindly brought in. The talk was very informative and well received by the audience. Many questions were put forward and fellow members shared their ideas and tips on healthier options they have introduced in their lives amongst themselves.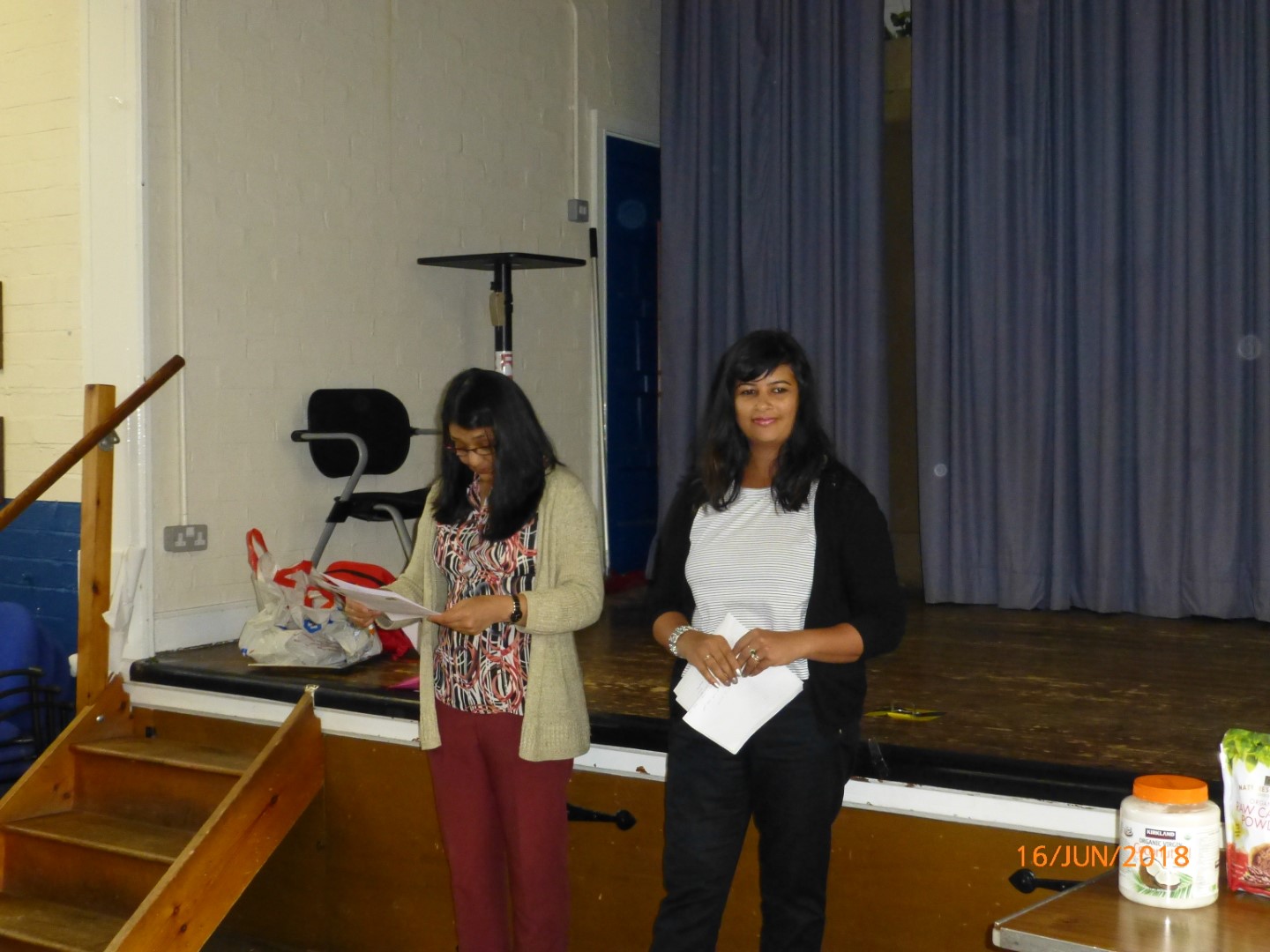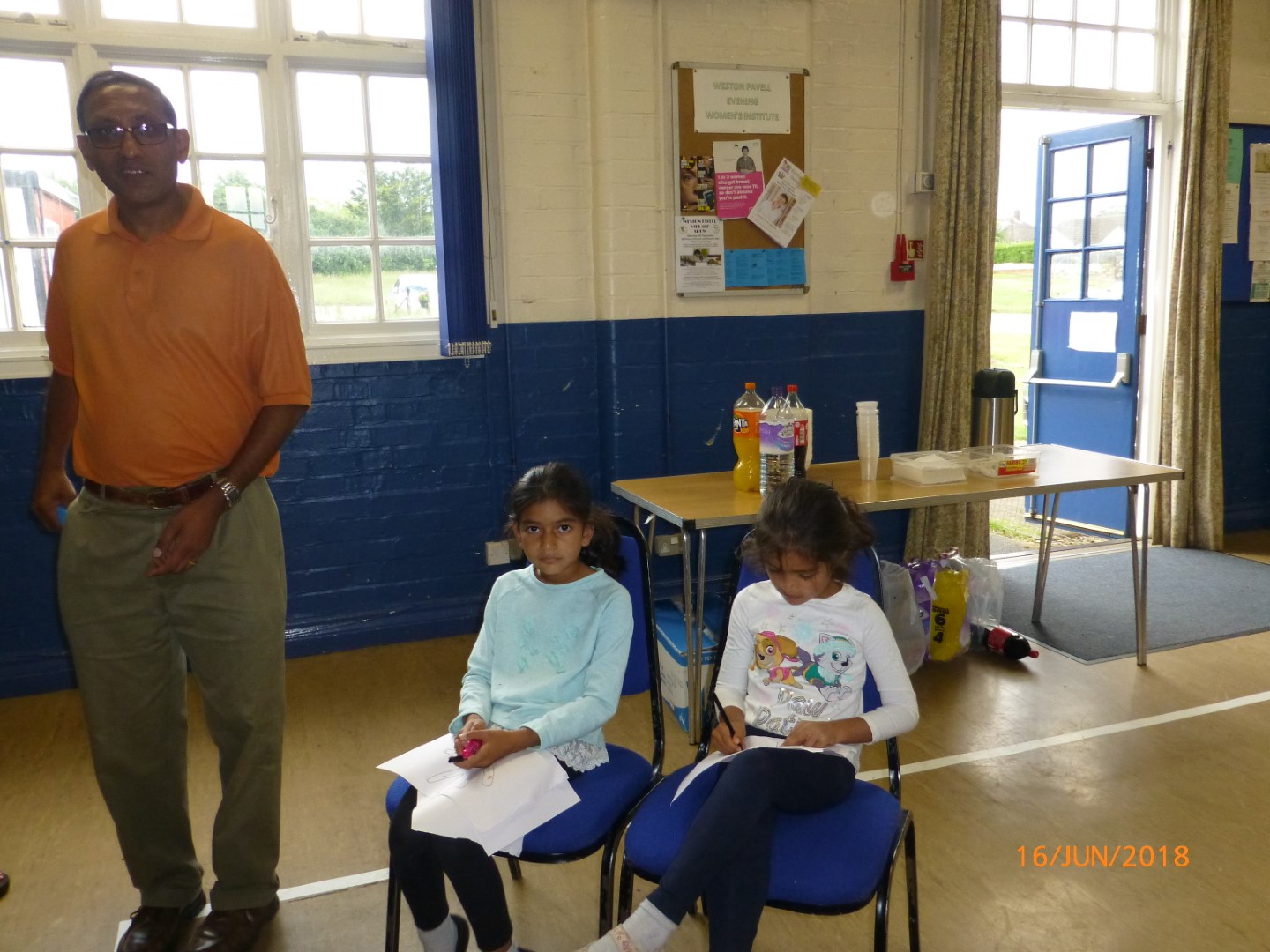 After the talk we had card game bukhar till end of the evening.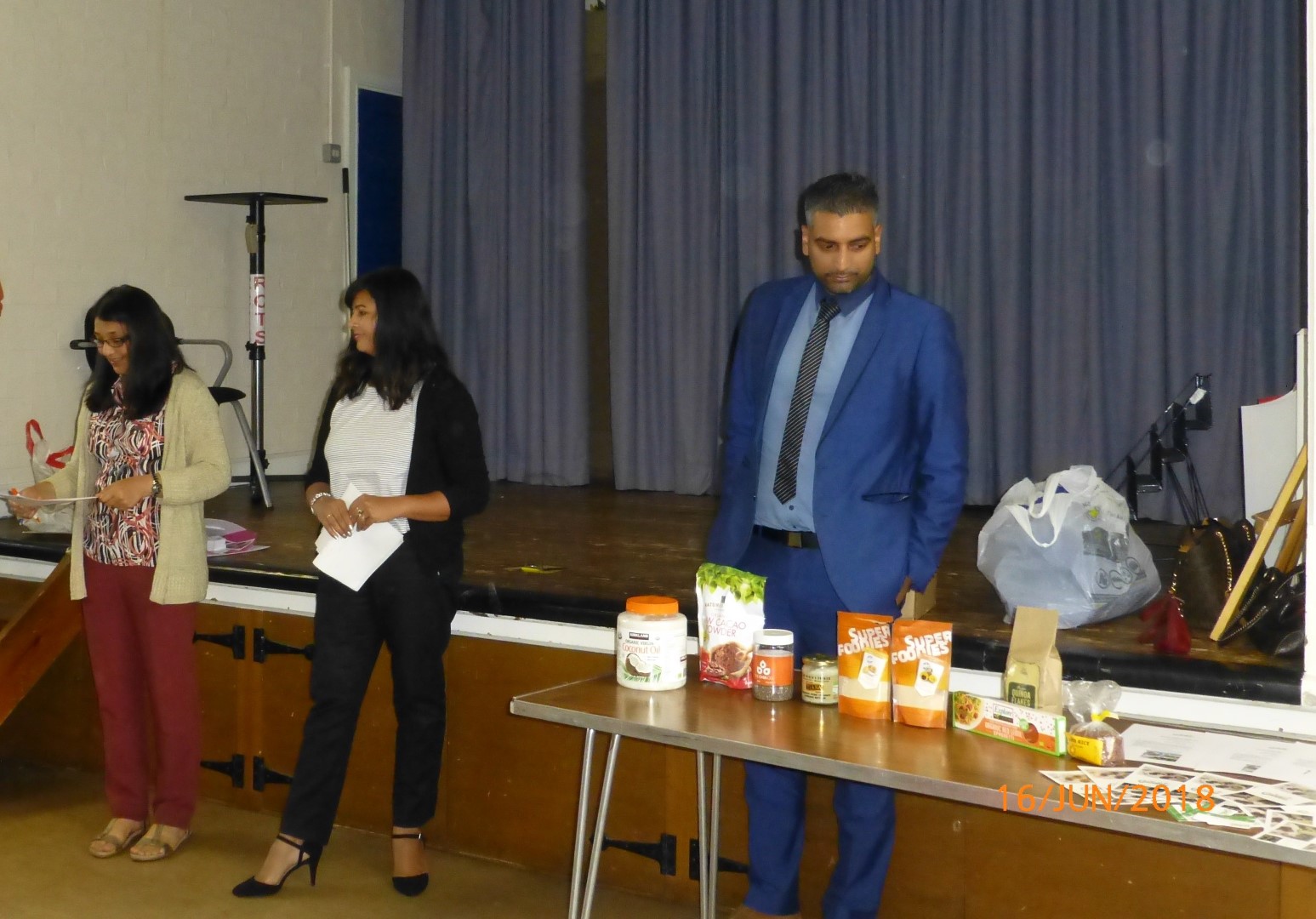 By Mona R Shah
---
Back to Northampton page.