MONDAY 6TH MARCH 2017 – OSHWAL HOUSE- 80 keen Oshwals came together for the first Jain Pathshala class for the year.
Article by Bhavini Shah
On Monday 6th March 2017, at Oshwal House from 8.30pm to 10.00pm we saw our first Jain Pathshala class. The class was taught by Jayeshbhai Shah in Gujarati with English written translation.
We learnt the meaning of Namaskar Mahamantra, inlcude how it has slightly changed over the ages and correct pronunciation.
Namo Arihantanam – I bow down to Arihanta
Namo Siddhanam – I bow down to Siddha
Namo Ayariyanam – I bow down to Acharya
Namo Uvajjhayanam – I bow down to Upadhyaya
Namo Loe Savvasahunam – I bow down to Sadhu and Sadhvi
Eso Panch Namokkaro – These five bowings downs
Savva Pavappanasano – Destroy all the sins
Mangalanam Cha Savvesim – Amongst all that is auspicious
Padhamam Havai Mangalam – This Navkar Mantra is the foremost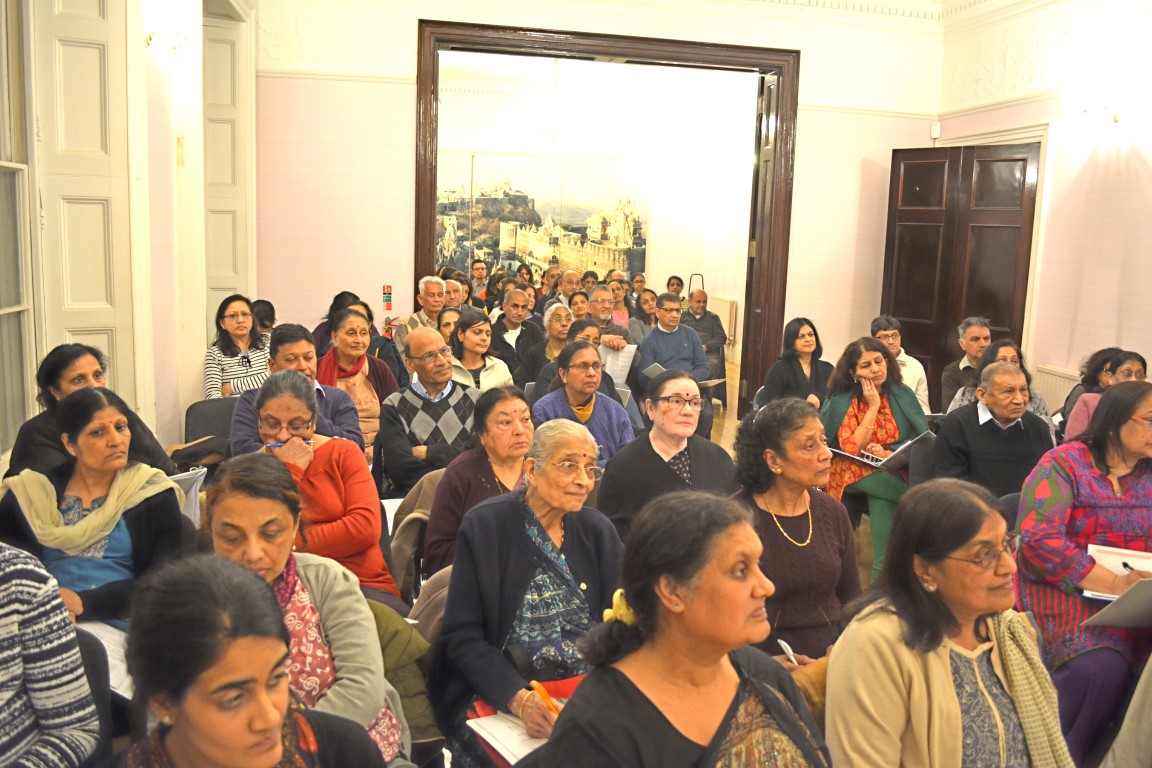 Thereafter, we learnt about the various objects in the Derasar – Upkaran
Peacock feather brush
Vadakunchi
Punjani
Kalash
Pat Luchhan (cloth for wiping)
Anga Luchhan (cloths for drying the bhagwan)
Thali for Pooja and Vaatki
Baras
Chandan
Dhoopdani
Aarti
Mangal Deevo
Darpan
Pankho
Charmar
Bhandaar
Ashtamangal
Bell
Kundi
Patlo
Bucket
We had 80 people come to the first lesson. Everyone who came received a folder. For further information please contact Varshaben via email varsha.shah@oshwal.org or phone on 07710 230 377.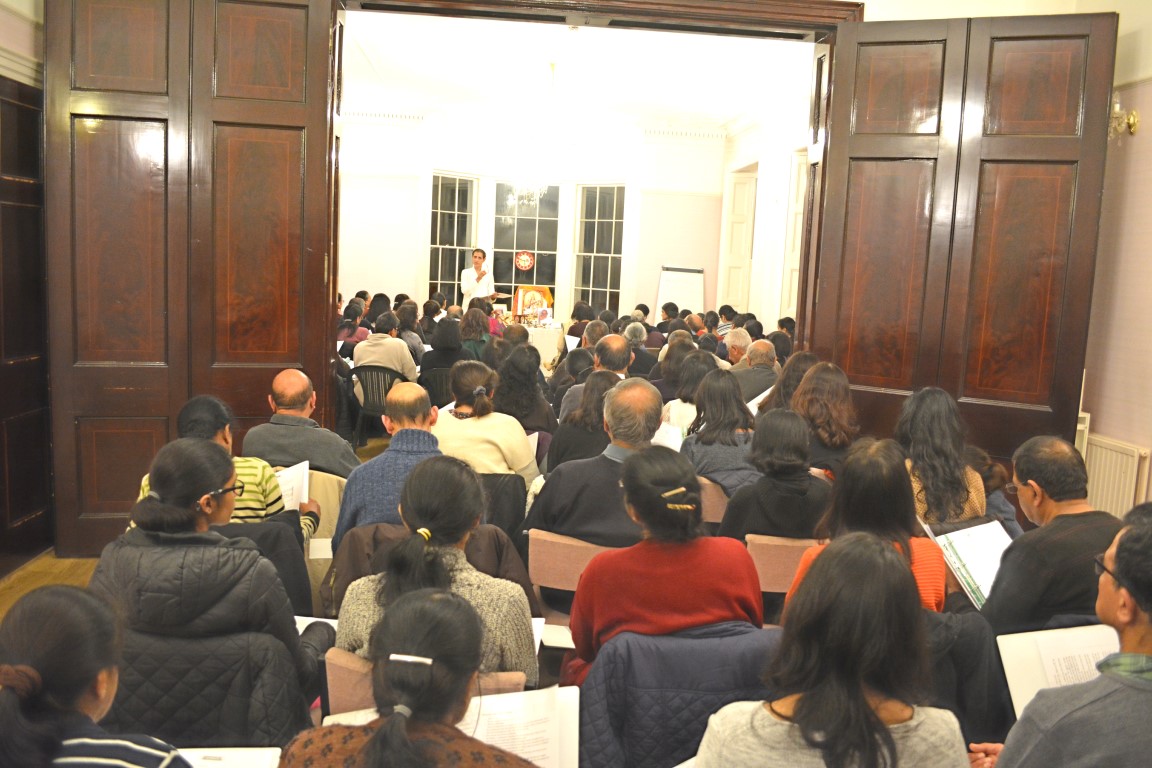 ---
Back to Religion page.