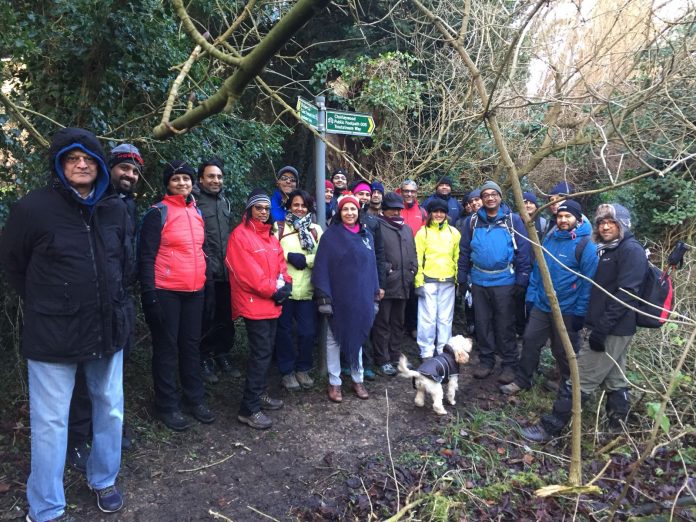 ---
With the Christmas and New Year festive season over and the weighing scale dials going clock wise, what better way of making a New Year's resolution than to join the Oshwal Trekkers group. The first trekof 2018 took place on 7th January at Chess Valley Walk in Rickmansworth. On a cold and wintery but sunny morning, with temperaturesof 4 degrees, we left our warm and comfy duvet and made agreat effort to get up and join the group at Rickmansworth station.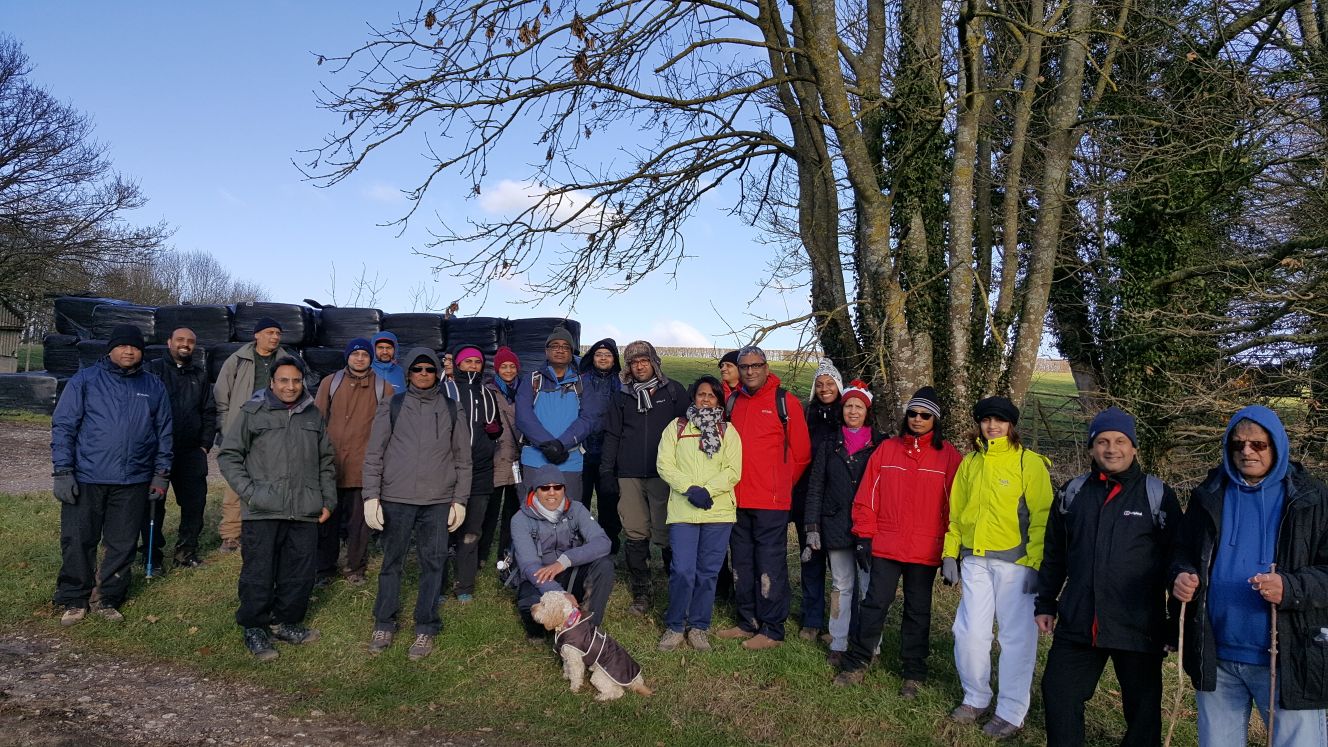 Bhavni took the lead in guiding us through a few warm-up stretches and then off we went. I've never taken part in such walks in the past and therefore I was not prepared in what lay ahead. The starting point was easy but as we continued some pathways became narrow and very muddy to walk through. As you stepped on the muddy paths, you could hear a crunchy sound and at times it was also very slippery. I had a bit of a mishap but luckily everything was intact, and I continued with my journey!
The views were just amazing and seeing llamas, horses and cows grazing without a care in the world, was a real highlight of the trek! One of the pathways had horses on each side of the fence sticking their necks out for a cuddle or a carrot, and you had no choice but to pet them.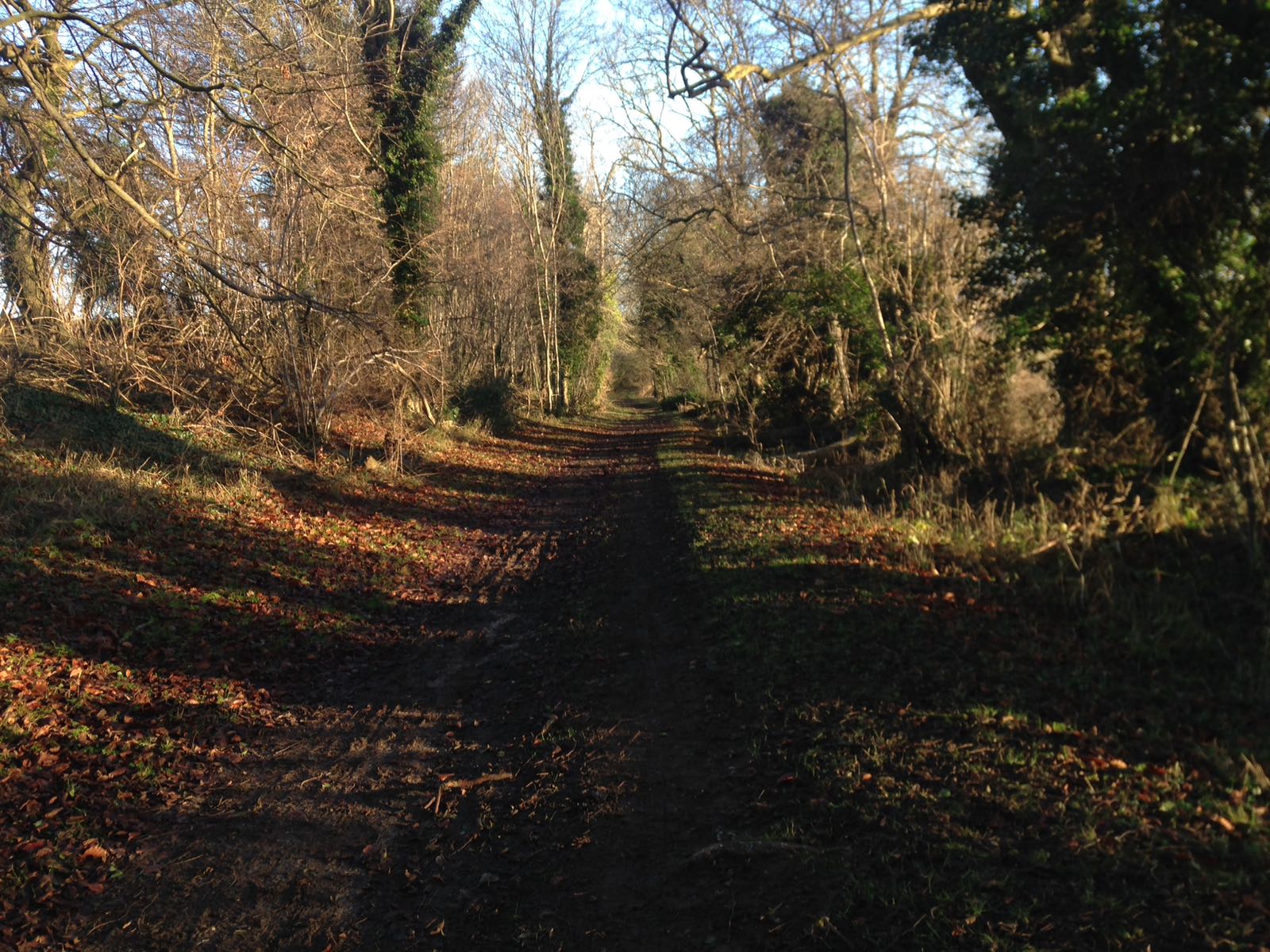 It was aten-mile trek and the group soon divided into the fast, medium and slow walkers. The organisers took a great care of all the groups and co-ordinated via walky-talkies ensuring that all was well all the way. The best part was that everyone mingled and found companions to walk and talk with.
The walkers finished at Chesham Station to take the train back to their destinations.
We thoroughly enjoyed the day but our mechanical parts did need oiling once we got back home. It was a also great and pleasing experience to be with some of the trekkers who did Mt Kilimanjaro and share their experience.
Thank you all for making our day, and what a great way to start off the new year!
Looking forward to the next trek, this is on 28th of January at Wendover Woods. There will also be further treks happening every month so come and join the activities by checking and registering on the Oshwal website regularly.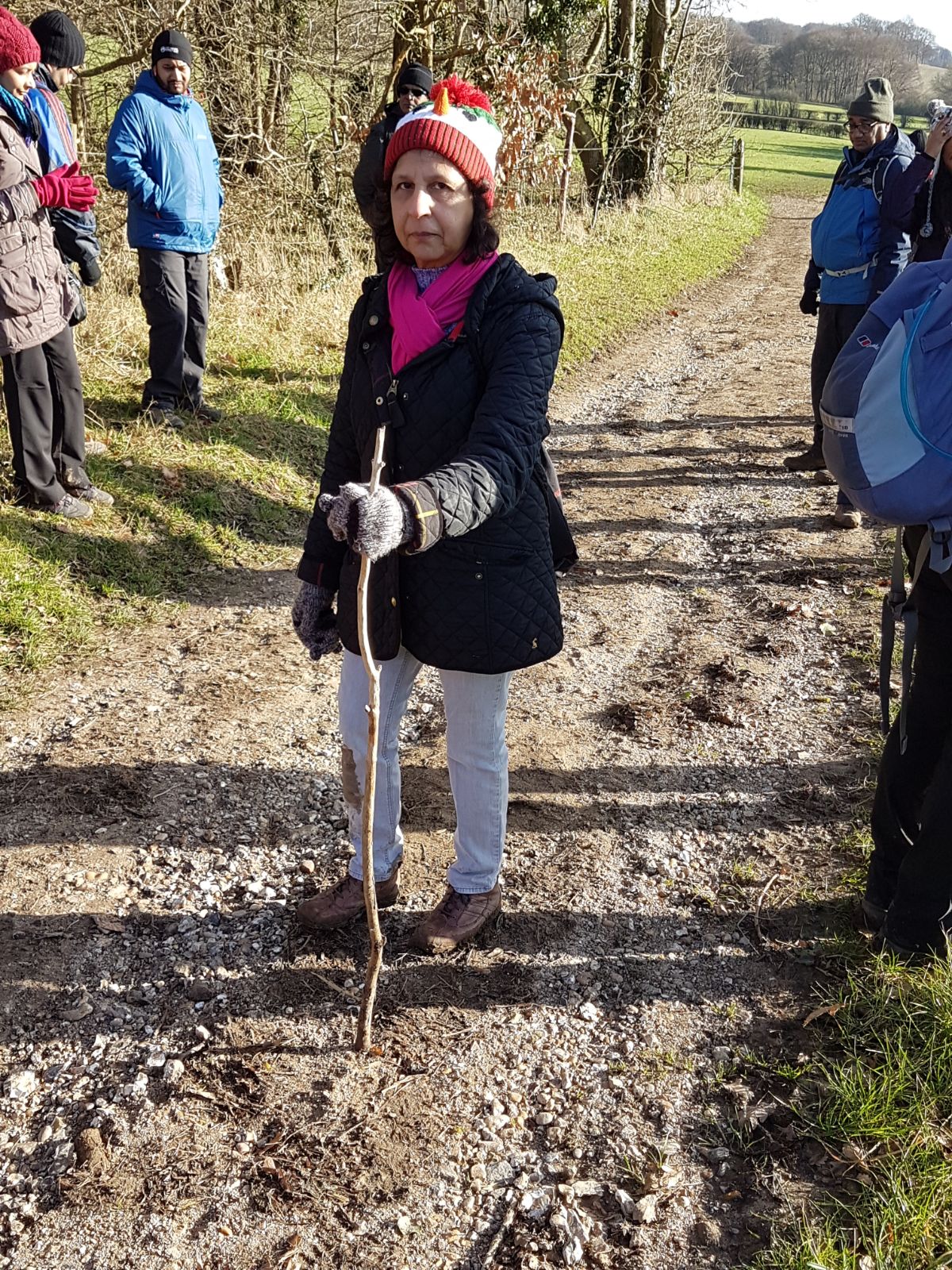 By Hansa Ashok Shah